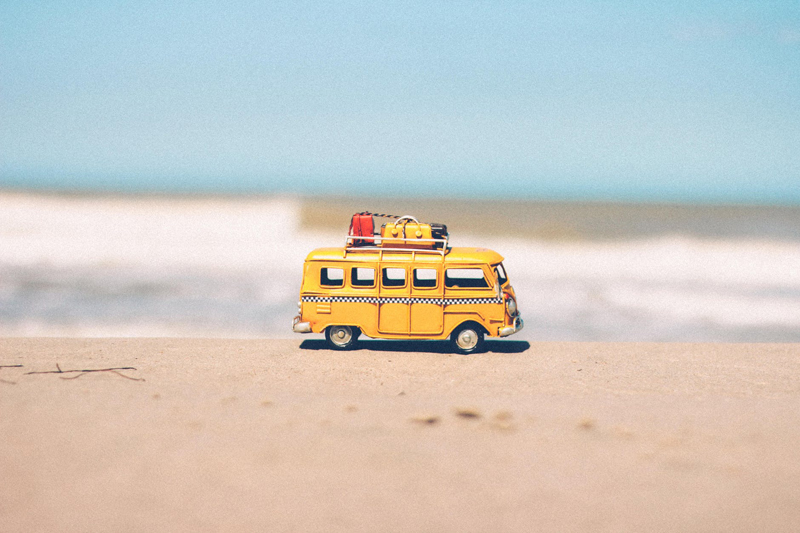 The lure of the open road calls many of us. There's nothing quite like the feeling of driving off into the sunset and heading out on a long-term road quest. And, while there are as many reasons to take an extended RV trip as there are people to take them, several similar themes seem to crop up when asking RVers about why they chose the RV lifestyle. Words like freedom, adventure, soul-searching are often heard, as well as the whole idea of having a simpler life.

Freedom
When my husband and I took our first extended RV trip together (18 months), the aspect that we relished the most was the feeling of freedom. We were no longer slaves to the 9 to 5 work schedule that had held us captive for so many years. For the most part, we could go wherever we wanted, whenever we wanted—within budget. And even within our budget limitations, there was still a sense of freedom. We chose on a weekly basis how we wanted to live based on our available funds. If we felt like living it up at a five star RV resort for a week, we knew we could make up for it later by boondocking for a while. But the best part was being able to determine how we spent our time. There is nothing like spending a great deal of your time doing whatever you wish to do, rather than what you feel like you should be doing. And the RV lifestyle affords you many opportunities to do just that.

Adventure
Many of us lead lives of quiet desperation, doing the same things, day in and day out. When I start to feel that way, I know it's time for a road trip. When we get away from the humdrum that can become our existence, the world opens up to us. And there's nothing like a road trip to help get you out of your shell. No matter where you are headed, something interesting always seems to be just around the next bend. Whether it's that grizzly bear you spotted on your first visit to a national park, the hike you took in the Redwoods, or your first visit to the dump station at a travel plaza, because these experiences are so new or different, your senses become more alive. And when you are feeling more alive, everything becomes an adventure.

Soul-searching
Oftentimes, people hit the road on a purposeful spirit quest. Perhaps they felt stuck in a dead-end job, or went through a recent divorce, or even just felt the gentle tug that there was something more to life. Road trippers on a spiritual mission know that they need to get away from whatever life they had been living so they can discover more of the life they want to be living. The roads we travel take us to so many different places that the wandering soul-searcher can sample many different ways of life. Perhaps you've always lived in the Northeast but always had an interest in Southwest culture. No better way to discover the land of the chili ristra than traveling to it in an RV. Plus, the RV lifestyle can slow us down enough to really figure out those things that might have been gnawing at us: like our life's purpose or calling, and where we truly feel that we are home.

Simplicity
Life doesn't get much simpler than the lives we can lead while residing in a space less than 400 square feet. You can't bring it all with you, and once you discard much of the unnecessary material items that won't fit in your rig, you discover something really great—you can live without them! Life in an RV, while it can be plush, still comes with space limitations. And that is a good thing. You really do pare down to the simplest stuff and find out that when your life is simpler, you are happier and more stress-free.




Related Articles
Editor's Picks Articles
Top Ten Articles
Previous Features
Site Map





Content copyright © 2022 by Erin Lehn Floresca. All rights reserved.
This content was written by Erin Lehn Floresca. If you wish to use this content in any manner, you need written permission. Contact Erin Lehn for details.