Simon Bolivar - Liberator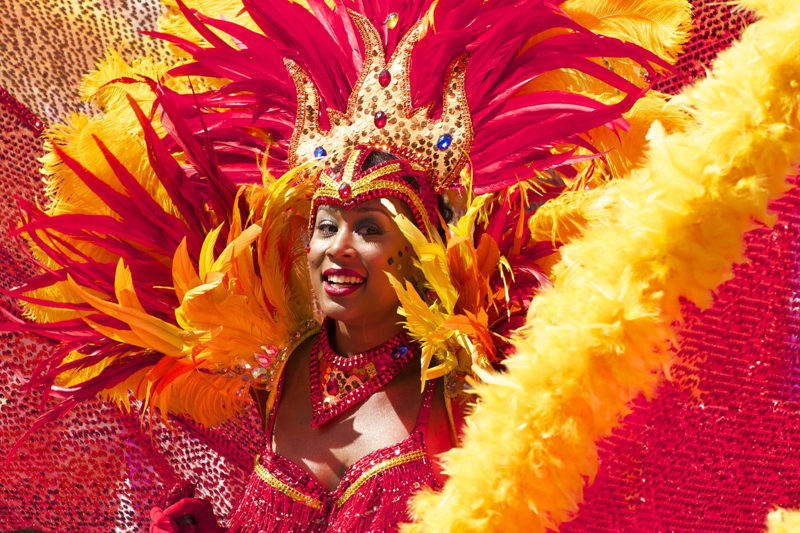 Simon Bolivar's father died before he was three years old. His mother died of tuberculosis when he was only eight years old. His inheritance made him one of the wealthiest persons in the Western hemisphere. Bolivar's care was entrusted by his mother to her freed slaves, Hippolita and Jose Palacios who remained devoted to Bolivar his whole life. He was educated by tutors, most significantly by Simon Rodriguez. Rodriguez gave Bolivar the gift of critical thinking. He taught him about liberty, human rights, politics, history and sociology. Bolivar developed into a decisive, critical thinker who was far ahead of his time socially and politically.

Bolivar studied in Spain for three years to become "polished". There he met and fell in love with his cousin, Maria Teresa. They married and Bolivar brought Maria Teresa to his home in Caracas, Venezuela. Maria Teresa was embraced by Caracas high society and the young couple was very happy. Only eight months after their wedding in Spain, Maria Teresa died from yellow fever.

After his young bride died, Bolivar decided to begin his fight for freedom from Spain. Bolivar hoped to emulate his hero, George Washington of the United States, who led his country's revolution for independence. Bolivar admired Washington's constitutional democratic government.

Bolivar devoted his life and his fortune to the independence of South America. Most of his fortune was spent to equip the army and to pay his soldiers and their widows. Most famous for his astounding military career, Bolivar was not just a leader of men; he fought side-by-side with his soldiers in over two hundred battles. Leading his army across the impassable Andes was an incredible feat and the turning point of the war, leading to Bolivar's success in gaining independence from Spain.

Bolivar became known as The Liberator, gaining independence for an area five times the larger than Europe. Bolivar's vision and goal was to unite South America into one large democratic nation. Bolivar's intelligence and bravery were recognized and renowned all over the world.

As the first president of Gran Colombia, the united countries of the northern part of South America, Bolivar abolished slavery forty years before the United States' Civil War. He wanted to build a canal through the Isthmus of Panama as early as 1828, in order to unite both borders of Colombia and enhance commercial growth.

Bolivar established schools, universities and free education for poor children. Bolivar enacted laws to protect the environment, wildlife and the indigenous populations. Once the work of uniting the three countries was accomplished, Bolivars' priority was to defeat the remaining opposing factions in the country. Bolivar led an forceful campaign against them and by 1822 all of Gran Columbia was free.

Bolivar's ideas were not readily accepted by the people, impoverished after so many years of war, all they could see was their deteriorated infrastructure. The people could not envision financial success without the free labor provided by slaves. It was a tumultuous time, for Bolivar's visions were far too ahead of time.

Differing factions continued to spring up among the citizens fracturing the unity that Bolivar tried to achieve. Bolivar's vision was beyond those of his people. It is often said that if he had accepted the dictatorship which was offered to him many times, he could have achieved the unity and independence that he so desired for South America. Bolivar detested the idea of dictatorship, slavery and anything else that might curb universal independence for all people.

Bolivar claimed to be a soldier, not a politician. But he was wrong in a way. He was an eloquent writer and speaker, he could easily get whatever he needed through his eloquence and charisma. Bolivar was also very determined and decisive. He spent his entire adult life in the saddle leading battles and travelling all over South America to put out the political fires that blew up in his absence. But he could not be everywhere he was needed at the same time.

All the time that Bolivar was travelling and fighting exhaustively, his health was deteriorating rapidly from tuberculosis. He coughed blood for years, but never slowed his campaigns. In the last few months of his life, he felt that he had failed. He was suffering and dying and felt that all that he had done to gain independence and set up a stable democracy was "plowing the ocean."

Bolivar died of tuberculosis complicated by pneumonia on December 17, 1830 in Santa Marta, Colombia surrounded by friends. He was impoverished and was buried in a borrowed shirt.
In 1842, Bolivar's body was returned to his birthplace in Caracas, Venezuela and interred in the Pantheon of Heroes. There are hundreds of places named in Bolivar's honor, and monuments built in homage to him all over the world. To this day, he is still honored and revered as the father of six South American countries.


Related Articles
Editor's Picks Articles
Top Ten Articles
Previous Features
Site Map





Content copyright © 2022 by Valerie Aguilar. All rights reserved.
This content was written by Valerie Aguilar. If you wish to use this content in any manner, you need written permission. Contact Valerie D. Aguilar for details.