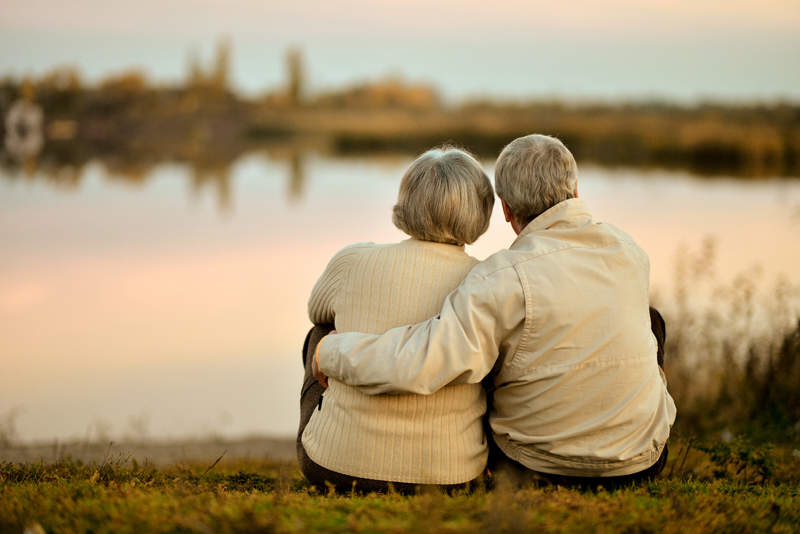 Torrential rain, hail, and tornadoes raced through our area last night. My husband and I were up from 1-2 a.m. watching the local news station's coverage of the storm. After a couple of hours of sleep, I arose to cloudy skies, but no rain and very little wind. However, on my way to work, rain began hitting my windshield. I realized I left the house without my rain jacket and the umbrella that normally rests in my backseat was leaning against the wall of my office cube. I couldn't believe I was so unprepared, given the fact just hours before the weather was vicious.

Entering your senior years carrying debt with you is tantamount to leaving the house unprepared for severe weather. If you are buried under debt and nearing retirement, you need to take shelter immediately. The sirens should definitely be going off in your head. Believe me, I understand the life circumstances that plunge a person into debt. As a single parent of two children, I accumulated my share of debt over the years. Once my children became adults, my money was more available to pay down the debt that had accumulated over the years. Being debt-free was my primary goal and, thankfully, I have reached that goal. I realize not everyone is so fortunate. However, entering retirement while saddled with debt will further reduce your already limited income.

My mother was 81 years old when she filed bankruptcy. She retired from her job in Ohio at the age of 62 in order to live her dream of retiring in Florida. The Social Security benefit she received at that young age was not sufficient income, so she returned to work in Florida. She worked until the age of 80. However, during those years instead of paying down her debt and putting money away for the future (she lived to be 91), she kept incurring debt. She needed a new roof on her mobile home, so she put the cost on a credit card. She wanted a room added to her home, so she procured a loan from the bank. Whatever she wanted, she bought whether or not she could afford it or needed it. In no time at all, she owed much more money than she had income to sustain. Bankruptcy was her only option.

You do not have to end up like my mother. If you currently carry debt of any kind and you hope to retire, you need to begin taking control of your finances immediately. The only goal you should be focused on is paying off your debt. If you are still employed, make a budget for yourself. Look at your debt-to-income ratio and forecast how long it will take you to pay off every single debt. Once you have the big picture, start whittling away. Hopefully, you still have time. Begin with the highest interest debt and make more than the minimum monthly payment. When this item is paid off, take the money you were using to pay that debt and begin applying it to another item. Depending on the amount of debt you owe, this process will most likely take you years to accomplish. Do you have years to focus on debt? If not, you need professional help. Credit counselors can help you evaluate your debt and advise the best course of action. Perhaps bankruptcy is your best option, or maybe debt consolidation is the path to take. The most important thing you can do for yourself is take action. Denial is very dangerous and you cannot afford to take this path. You must act without delay. Debt is not the only storm you will face in your senior years. If you eliminate your debt now, you will find yourself more prepared for future uncertainties.



Related Articles
Editor's Picks Articles
Top Ten Articles
Previous Features
Site Map





Content copyright © 2022 by Diane Adams. All rights reserved.
This content was written by Diane Adams. If you wish to use this content in any manner, you need written permission. Contact Pamela Slaughter for details.