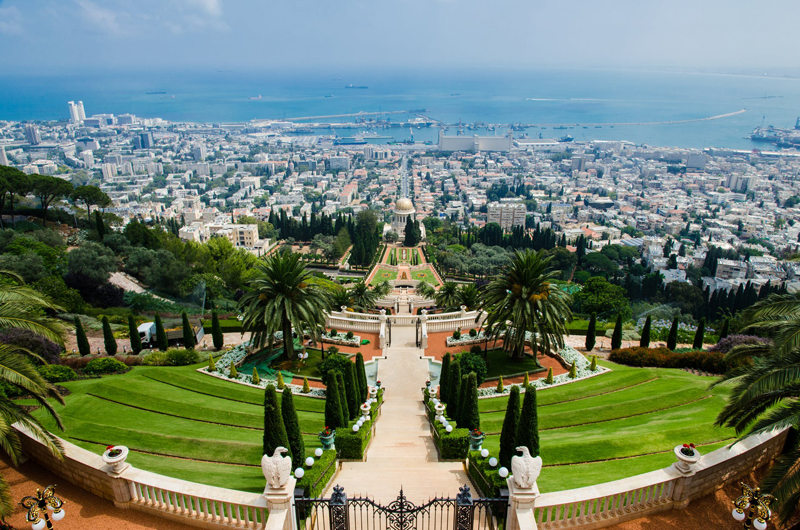 Pacifism has been around as long as warfare. It can stem from religious beliefs and personal lifestyle in general, or it can be specific to a current situation. The common definition is that a pacifist believes there are no moral grounds for using war to solve any problem--in other words, the end does not justify the means.

Although Bahá'u'lláh, the founder of the Bahá'í Faith, did abolish religious warfare as one of its central teachings, it is not a religion of pacifism. "With reference to the absolute pacifists, or conscientious objectors of war; their attitude, judged from the Bahá'í standpoint, is quite anti-social and due to its exaltation of the individual conscience leads inevitably to disorder and chaos in society. Extreme pacifists are thus very close to the anarchists, in the sense that both of these groups lay an undue emphasis on the rights and merits of the individual." This religion stresses the importance of building a unified and harmonious whole, where individual expression is neither suppressed nor exalted. -- Lights of Guidance, p. 407

"Our position as Bahá'ís is not that we won't obey our government or support the country if attacked, it is that we do not believe in, or wish to take part in, killing our fellow-men. We are not conscientious objectors at all; we will serve, but wish, as there is a provision in the law in the U.S.A. covering our attitude, to be classified as non-combatants." Further, "It is immaterial whether such activities would still expose them to dangers, either at home or in the front, since their desire is not to protect their lives, but to desist from any acts of willful murder." -- Ibid, p. 406

The version of the Golden Rule within the Bahá'í Faith is that individuals are to prefer others above themselves, and that they must avoid doing harm to anyone, even if that person means them harm. They are, however, allowed to protect family and friends from attack, but it is better not to place themselves in situations where violence is likely. "The Bahá'í Teachings, indeed, condemn, emphatically and unequivocally, any form of physical violence, and warfare in the battlefield is obviously a form, and perhaps the worst form which such violence can assume." -- Ibid, p. 406

Even simple vengeance is not allowed. However, institutions and governing bodies can maintain armed forces and can dispense punishment. Individuals are to show mercy, but civil agencies must protect the population with both mercy and justice.

Capital punishment does exist within Bahá'í Law, but only when administered by a judicial system, and only for murder and arson. Most of the social laws within the Bahá'í Faith are aimed at long term solutions to problems of ignorance, poverty and the various forms of segregation that deny large numbers of people the chance to develop their social, political and economic potential. The ultimate goal is a culture that will prevent the need for capital punishment.

We're working on it, little by little, day by day.
You Should Also Read:
Steps to Peace
The Bahá'í Peace Program
How to Change the World


Related Articles
Editor's Picks Articles
Top Ten Articles
Previous Features
Site Map





Content copyright © 2023 by Cheryll Schuette. All rights reserved.
This content was written by Cheryll Schuette. If you wish to use this content in any manner, you need written permission. Contact Cheryll Schuette for details.