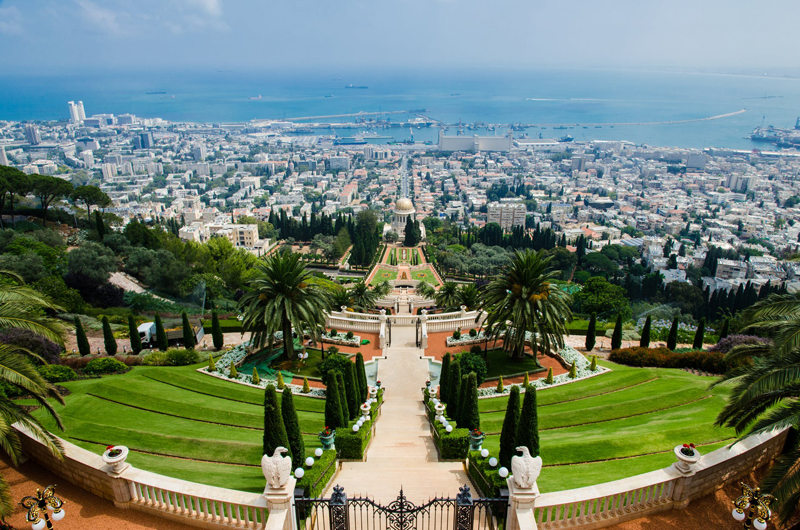 Bahá'ís are all about peace, not just globally, but in their cities and neighborhoods, as well. They derive their guidance from the Bahá'í Scriptures, which contain important principles basic to building a unified world.

World unity embodies the spirit of the age in which we live, with recognition of the reality of the interdependence of all peoples, and constitutes the cornerstone of the Bahá'í peace program. All the social and humanitarian teachings which it includes converge on the fundamental doctrine of the oneness of mankind.

Here are some of those building blocks for peace:

* Recognition that all people are of equal worth, and the abolition of race, class, sex, language, nationality and religious prejudices. "The well-being of mankind, its peace and security are unattainable unless and until its unity is firmly established..." - Gleanings from the Writings of Bahá'u'lláh, p. 286

* Full equality between men and women, with a better use of human resources, and balance between feminine and masculine talents. "The world of humanity has two wings--one is women and the other men. Not until both wings are equally developed can the bird fly." - 'Abdu'l-Bahá, Foundations of World Unity, p. 29

* Removal of extremes of wealth and poverty through a fairer economic system organized for the good of all peoples, and the application of spiritual and moral values to economic decision-making.

* True and equal partnership between capital and labor, so that rights of workers and protection of investment are safeguarded and enhanced.

* Education for all, and agreement on an international language to be learned by everyone in addition to the native tongues. The adoption of standard systems of weights, measures and money.

* The harmony of science and technology with spiritual and moral values, and the protection and care of our environment.

* A federal system of world government representing all peoples and nations, based on principals of collective security, and capable of maintaining international peace.

* The creation of an international court giving equal rights, privileges and responsibilities to all peoples, and which is particularly concerned with the protection of disadvantaged and minority groups.

Bahá'ís promote awareness of these principles through exhibitions, public meetings, conferences and many other activities at local, national and international levels. They also support the work of other groups with similar aims.

More than just words are needed to change the world, however. "Guidance hath ever been given by words, and now it is given by deeds. Every one must show forth deeds that are pure and holy, for words are the property of all alike, ... Strive then with heart and soul to distinguish yourselves by your deeds..." - Bahá'u'lláh, The Hidden Words, #76

These days, more and more people agree that we need principles like these to build a better world. Few realize, however, that these ideas come from a religion that began in Persia in the year 1844. Bahá'u'lláh's letters to the kings and rulers of the world in 1863-68 laid out a comprehensive plan for the betterment of human society, including the basic changes in individual and governmental attitudes necessary to achieve world peace.

Success will be measured this way: "These fruitless strifes, these ruinous wars shall pass away and the most great peace shall come." - Bahá'u'lláh, quoted in Divine Philosophy, p.10

You Should Also Read:
What Bahá'u'lláh Taught
How to Change the World
Bahá'ís as Activists


Related Articles
Editor's Picks Articles
Top Ten Articles
Previous Features
Site Map





Content copyright © 2022 by Cheryll Schuette. All rights reserved.
This content was written by Cheryll Schuette. If you wish to use this content in any manner, you need written permission. Contact Cheryll Schuette for details.