Great Lakes Brewing Company Beer Legends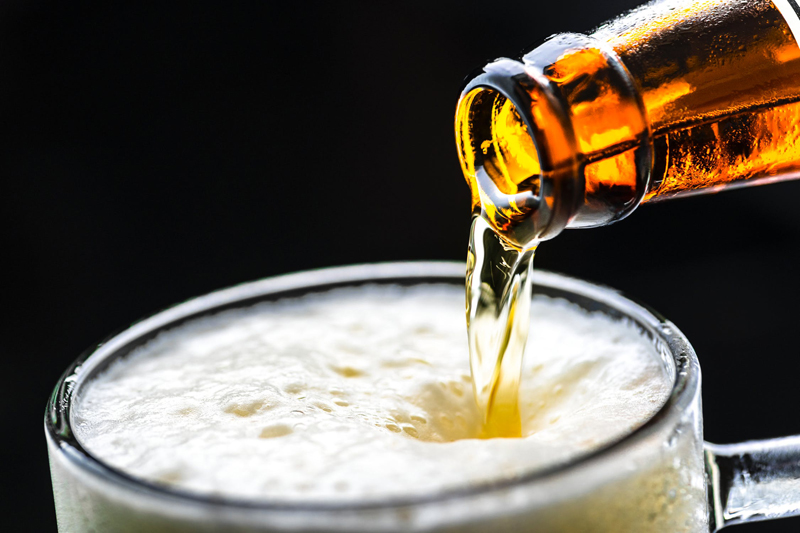 From the Archives of Great Beer emerges a hall-of-fame list of enduring stories, heroes, and events that are a constant inspiration to the breweries and brewmasters who craft ale and lagers with the creativity of the Grand Masters. It is no wonder that these beers win awards for their high quality, seductive aromas and superior taste. With their integrity rooted in tales of the American culture, they let us dream, as we melt into their timeless narratives.

Great Lakes Brewing Company in Cleveland, Ohio immortalizes a list of sagas in their legendary brews, both present and past.

Great Lakes Brews Immortalized in History

Eliot Ness Amber Lager is a jewel-toned amber red with a harmonious blend of caramelized malt and noble hops. It was inspired by one of Cleveland's most respected lawmen, Eliot Ness, who fought the Chicago mob – and most notably, Al Capone – for nearly a decade. Ness staged daring raids against illegal gambling joints, racketeers, corrupt cops and the country's most vicious serial killer, the Mad Butcher of Kingsbury Run. From 1935 to 1941, Eliot Ness frequented the brewpub's bar where, according to popular legend, he was responsible for the bullet holes that are still visible today.

Holy Moses White Ale, a Belgian wit, gleams with the misty rays of a pale, morning sunrise. Complex and aromatic, it sparkles with touches of fruit, spices, and florals. This exotic Belgian was named after Moses Cleaveland of Connecticut, who founded the city of Cleveland in 1796. Two local newspapers of the time, Cleveland Advisor and Cleveland Herald, were responsible for dropping the 'a' from his name. This luscious brew is a Pub Exclusive, and is only available seasonally in the Brewpub in limited editions.

Burning River Pale Ale has an assertive hoppy character and citrus notes, balanced by subtle malts and a dry finish. The 1969 conflagration on the Cuyahoga River, an event that became the rallying point for the Clean Water Act of 1972, reflects brilliance in the flashing tones of this refreshing brew.

Moondog ESB celebrates Cleveland's Moondog Coronation Ball of 1952, the heart of "rock and roll" that set the stage for a whole new style of musical culture. This Extra Special Bitter has a flowery hop aroma with complex fruit accents. As a limited edition Pub Exclusive, it is available seasonally on tap at the Brewpub.

Edmund Fitzgerald Porter has a complex roasted nose, with overtones of bittersweet chocolate malts and coffee flavors. "The Pride of the American Flag," Edmund Fitzgerald raises a toast to the cargo ship and crew that met their demise on November 10, 1975 when the ship abruptly sank in Lake Superior during severe weather.

Dortmunder Gold, a Dortmunder-style Lager, holds a delicate balance with a creative blend of custom-selected malts and hops. In the Middle Ages, this style of lager required armed guards to transport it between towns, due to its great desirability.

Additional Legends:

Cleveland Brown Ale applauds the Cleveland Brown Football Team. Legend bears a tale in which the team was named after the popular boxing champion, Joe Lewis, "the Brown Bomber."

No longer brewed, but never forgotten, Owens Olympic Pilsner, from the annals of GLBC history, was a tribute to Jesse Owens, the African-American sprinter who won 4 gold medals in the 1936 Olympic Games in Berlin. He is hailed as one of the greatest track and field athletes of all time.

The Wright Pils flies in as a crisp, golden pilsner, with firm hopping and extraordinary quenchability. It ably toasts the Wright Brothers who transformed from being small-town owners of the Wright Cycle Shop in Dayton, Ohio, to successful entrepreneurs responsible for the first powered flight at Kitty Hawk on December 17, 1903. The Wright Pils is a year round regular in the Pub and Gift Shop and appears on the market as a June seasonal if you stray far from home.

The Lake Erie Monster Double IPA, with the strength of the elusive creature it portrays, is a hop monster. Reported by folks since 1931 to present, this 20 foot long serpent inspires tales from Sandusky Bay to Lake Superior.

And That's Not All:

Great Adirondack Brewing Company in Lake Placid, New York touches on legends of a different style:

Ausable Red Wulff Red Ale is ruby red blended from 5 complex malts and balanced with English-style hops. Named after the Trout fly designed by local legend Francis Betters, this ale is as world renowned as the famous design it celebrates.

John Brown Pale Ale is an American Pale Ale for the hop lover, created with an extra kick of dry-hopping. This brew is as assertive as John Brown, the famed abolitionist.

Legends of the Past:

Three Finger Brown Ale – from the now defunct O'Grady's Brewery and Pub of Chicago, Illinois, named as a tribute to Mordecai Brown who played for the St. Louis Cardinals, Chicago Cubs and Cincinnati Reds, and was elected into the Baseball Hall of Fame in 1949. His tale includes the story of how, as a youth, he lost part of his index finger in a farm-related accident, overcame his handicap, and developed more effective momentum to his pitches as a result.

Chicago Fire – An American style pale ale from the now defunct O'Grady's Brewery and Pub of Chicago, Illinois. This pale immortalized the Great Chicago Fire of October 8, 1871 that raised the level of fire awareness and protection to new heights throughout the country.

Chief Oshkosh Ale – from the Oshkosh Brewing Company(1894-1971), this ale raised a glass to the Chief of the Omaeqnominniwuk (People of the Wild Rice), also known as the Menominnee Nation. Chief OshKosh believed in the selective use of the forest to continue a sustainable yield.

Past, present and future, beer will always hold a place of honor for the celebration of the country's greatest legends.

Cheers!

Get the real story: Eliot Ness
Eliot Ness and the Untouchables: The Historical Reality and the Film and Television Depictions, 2d ed.


Special Glasses for special beer
Spiegelau Beer Classics Beer Connoisseur Gift Set, Set of 4
You Should Also Read:
Good Beer Head
Bizarre Beer Tales
Eight Essential Beer Glasses for Your Bar


Related Articles
Editor's Picks Articles
Top Ten Articles
Previous Features
Site Map





Content copyright © 2023 by Carolyn Smagalski. All rights reserved.
This content was written by Carolyn Smagalski. If you wish to use this content in any manner, you need written permission. Contact Carolyn Smagalski for details.