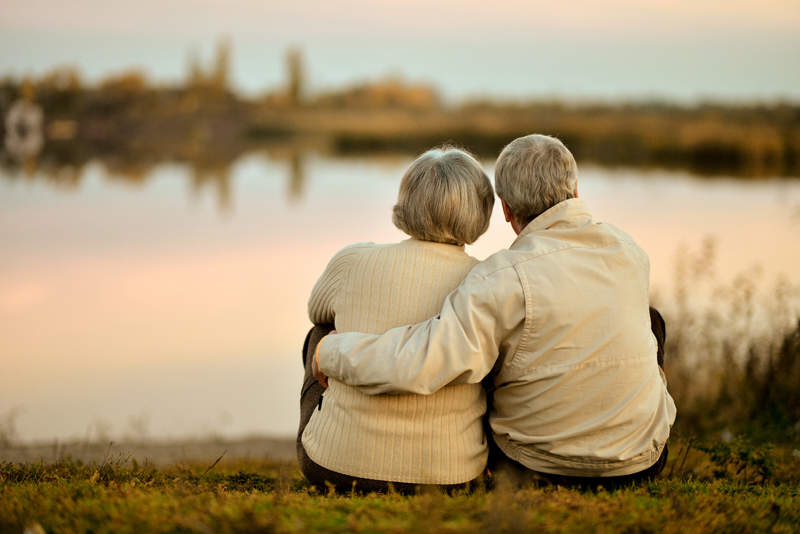 If you have already retired, is your income ample to cover your daily needs? My husband retired three years ago and thought he had planned well for his retirement. Little did he know the world economy would tank and threaten the resources he had set aside. After 35 years of teaching, my husband's retirement benefit was 88 percent of his yearly salary with a 3 percent per year cost-of-living increase on the base amount. Last year, we were informed that the cost-of-living increase was dropping to two percent because of the state's budget deficit. While a one percent drop in income sounds insignificant, the amount becomes significant when spread out over the next 20-30 years. Now, the governor is considering dropping the cost-of-living increase to one or one-and-a-half percent.

My husband and I are among the fortunate. I am seven years younger than he and still working a full-time job. We still have money coming in and I Continue to have the possibility of future raises. Because of the current economy, we have cut our spending dramatically and are banking as much money as we can prior to my retirement. Not everyone is as fortunate. Planning for retirement these days is tantamount to trying to nail Jell-O to the wall. Planning for the unknown is infinitely more difficult than planning for the known. Unfortunately, I do not believe anyone is going to get the formula absolutely right. Even the wealthy will need to adjust their lifestyle to ensure funds last at least as long as they live. For the not-so-wealthy, I believe the biggest mistake you can make is throwing up your hands in desperation. You must set goals and plan to the best of your ability. If you are still in the retirement planning stage, consider the following.

• Retirement Age. We must face the fact that the quintessential retirement age is expanding. I know few people who are or will be able to retire at age 62 or 65. I am planning to retire at age 66 or 67, but only if the government does not continue raising the age for Social Security benefits prior to the time I reach that age. The possibility exists that I may have to work until I am 70 years old. As long as my health continues to be good, I do not see this as a problem. However, if my health declines, causing me to retire earlier, our household income will suffer greatly. For those who have already retired and are not yet 70 years old, the day may come when you have to think about re-entering the workforce for a time in order to supplement Social Security or decreasing pensions.

• Housing. My husband and I live in a small house on ten acres in the country. We love it! However, as we age, we have to consider the feasibility of living in such a remote area. At this point, my husband is still able to mow grass, chop wood, and shovel snow, but we both know this will not be the case forever. Our house is a two-story Cape Cod with a full basement. My knees are already giving me fits and I don't know how much longer I will be able to navigate the stairs. Our house certainly is not handicap accessible in its current condition and we will begin remedying the situation this year with a much-needed remodeling project. However, we realize the day will come when we will need to move. If you find yourself in the same situation, you need to plan for the additional costs. Does your current limited income allow for a change in residence for you?

• Medical bills. Despite the government's attempt to overhaul our country's healthcare, I do not think the majority of us will see any improvement in the foreseeable future. With cuts to Medicare and Medicaid looming over us, medical bills will most likely be the largest drain on our financial resources as we age. Health insurance and prescription costs will become our most significant outlay of cash. In addition to laying aside as much money as you can, your planning should also include taking every measure possible to maintain a healthy body and mind.

I do believe we can all still enjoy our retirement years if we persevere through these difficult economic times. Perhaps your retirement will not look the same as the retirement your parents enjoyed, but you can maintain a good quality of life with the appropriate planning.



Related Articles
Editor's Picks Articles
Top Ten Articles
Previous Features
Site Map





Content copyright © 2023 by Diane Adams. All rights reserved.
This content was written by Diane Adams. If you wish to use this content in any manner, you need written permission. Contact Pamela Slaughter for details.