Fish Toys Included With Your Fish Tank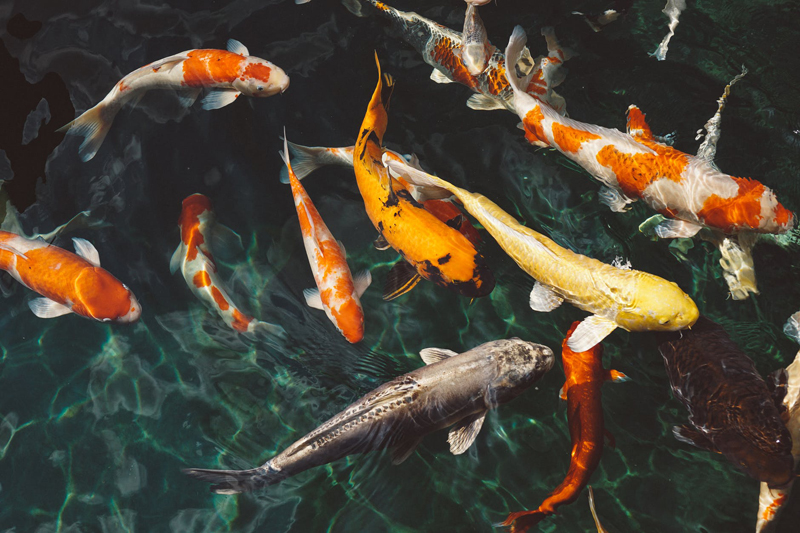 Get your fish some toys that are included in their tank!

Try a Fish In Space Aquarium. Your fish gets stars, planets, a space city, and a rocket to play amongst.
Light radiates from the top and the toys are glow-in-the-dark at night. This is fun for a single, small betta fish at first. It will require frequent cleaning until you acquire a larger, traditional aquarium fully outfitted with all the accoutrements required for healthy living and growth of your fish throughout the rest of his life. Then, you can choose some safe, enticing toys your fish will enjoy similar to the toys included here. They should have no sharp edges and be approved for an aquarium so that no harmful substances are released into the water. Your fish will enjoy swimming over and under and through aquarium safe toys that simulate life in the wild where they would normally chase and search for food, hide, mate and play and rest for survival. Here, at home with you, they are safe and well-taken-care-of, but they still have their natural instincts hard-wired, so they are happiest with some toys to allow them to go about their instinctive ways, albeit in the comfort of their home with you! They still have a little of the wild thing in them even though they are tamed and are our dear pets!

The Shark Reef Aquarium is another cool way to give your fish some toys included in his aquarium. The sharks actually move and there is LED illumination for observation in the dark. The toys are easy to clean and this kit is great in that it includes under-gravel filtration, a pump, airline tubing, and an air stone. These are all plusses; you just have to, once again, be sure to move your fishy to larger and more extensively equipped surroundings as appropriate - based on the size and number of fishies you keep.

Another toy-equipped aquarium is the Dr. Seuss (The Cat in the Hat) Fresh Water Aquarium Fish Tank. This has the cat and fish in a bowl toys from the famous story for your fishy to swim around and relax on. This provides some stimulation in your pet's environment. This starter aquarium also has the benefit of including an air pump. (Very important.)

Choose your favorite tank and give it to your favorite fish for their enrichment and watch them enjoy their new home while you work on preparing a larger, more completely outfitted aquarium for them with all the necessary aquarium equipment and read up on your type of fish and their specific aquarium needs.

Out with the old and in with the new for the upcoming New Year! Let's focus on enriching the lives of our wet pets this year and in turn, they will enrich our own lives. They have an uncanny way of splashing their way into our hearts and making life a little better for us. We just have to give them the care and love and attention they deserve.








You Should Also Read:
Betta Caves and Hidey Holes
The Importance of Clean Water For Betta Fish


Related Articles
Editor's Picks Articles
Top Ten Articles
Previous Features
Site Map





Content copyright © 2023 by Mary Brennecke. All rights reserved.
This content was written by Mary Brennecke. If you wish to use this content in any manner, you need written permission. Contact Mary Brennecke for details.