Stranger Danger for Seniors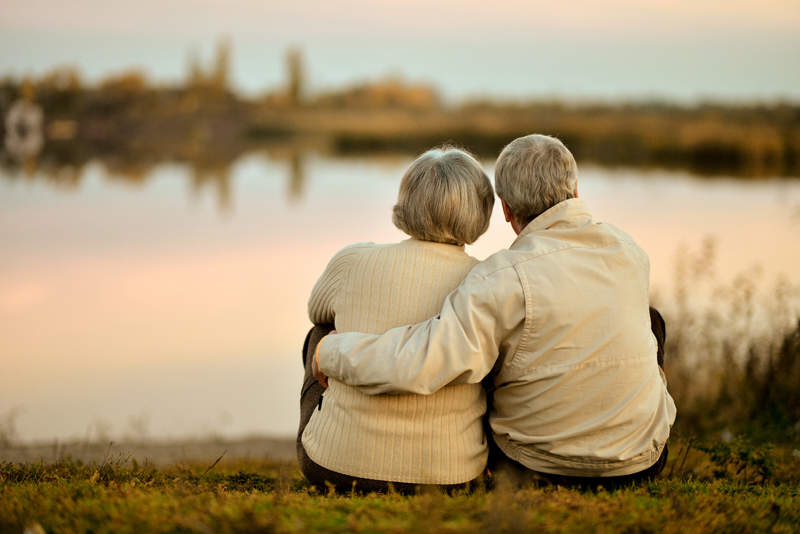 Stranger danger! I remember when my children's school lessons included a lesson on how to be safe by being aware of the environment. The children were encouraged to know what was happening around them. They were to be especially aware of the attentions of strangers. As an Adult Protective Service Screener, I have learned that "stranger danger" principles also apply to adults.

The financial exploitation of elderly people is on the rise. Much of the time, the abuse could have been avoided had the elder been taught a simple lesson my children had been taught, many years ago:

1. Successful predators look like nice people.

Most predators are attractive in some way to their target. When they want to attract children, they smile, move slowly, speak softly or cheerfully, and squat down to the child's leven. The predator might have a balloon, candy or a puppy. When a predator wants to attract an elder, she might smile, and make warm eye contact. The predator will speak kindly to the elder, who is often ignored by most when out in public. The predator might be pretty. He might look boyish, like a grandson. The point is, s/he isn't a scary looking individual. The predator will likely look like someone that the senior would enjoy spending time with.

I'm not suggesting that elders never make eye contact or smile at anyone they don't know. Human connection is important. A genuine smile, even from a stranger, can make the day brighter. I'm saying that the senior can feel free to enjoy the smile, but also be alert and aware. A smile often leads to a casual conversation by design, which leads to an exchange of phone numbers.

The predator wants access to the senior's home, at least for a while, most of the time. The smile that led to conversation, leads to an exchange of phone numbers, and then, the predator gets the address of the elder. The first visit or two might be fun. Sometimes the predator shows up with groceries and whips up a great meal. Sometimes the lawn gets mowed for free. Sooner or later though, the predator will have a need that they want the senior to help with.

The need might be for a small job that has to be paid in cash, or something else that is not alarming to the elder. Very often, the elder feels great about being able to help the new friend that has mowed the lawn and showed such kindness. Once s/he has gained the trust of the elder and has access to his/her home, the opportunities to exploit or harm multiply.

Very often, senior citizens that have limited funds feel a sense of security when they think about financial predators. "You can't get blood from turnip, and no one can take what I don't have". Mrs. Smith, (not her real name) used to say those words to herself whenever the subject of financial exploitation came up at her local senior center. Mrs. Smith believed that only financially secure retirees had to worry about being targeted.

Mrs. Smith learned the hard way that even she, with a minimal income, was an attractive target. Mrs. Smith didn't have a large monthly income, but she did have $2,000 in her savings account. She owned her condo free and clear. In addition, Mrs. Smith had good credit.

Mrs. Smith met a friendly young woman we'll call "Janet", in her local grocery store. Janet had smiled when she and Mrs. Smith were in the dairy section of the store. They almost bumped carts in the produce section. Janet joked that they had to stop meeting like that, and introduced herself. Janet and Mrs. Smith enjoyed a brief, friendly conversation. Janet told Mrs. Smith that Janet was a survivor of domestic violence, worked as a school teacher, and was looking to rent a room for a few weeks.

Janet told Mrs. Smith that Janet had been hired to work at a local school, but school didn't start for three weeks. Janet told Mrs. Smith that she was willing to pay handsomely for one month's stay in a spare room, if Mrs. Smith could recommend someone.

As Janet hoped, Mrs. Smith liked the idea of helping out a kind, attractive, sweet and funny school teacher. She rented her own guest room to Janet. Eventually, Mrs. Smith learned that most of what Janet had told her was not true. Janet never paid Mrs. Smith, and was not a school teacher.

Jewelry and other things were stolen while Janet lived with Mrs. Smith. Janet had unsavory friends over at all hours. Mrs. Smith finally had to get a temporary restraining order against Janet after Janet yelled at and pushed Mrs. Smith one evening. This was a bad situation that could have been worse. Many seniors never have grounds for a temporary restraining order, and have to go through the time and expense of the eviction process to get the unwanted person out of their home for good.

Mrs. Smith wrongly assumed that she didn't have enough money to attract a predator. What she now knows is that money is just one thing that a predator will focus on. A senior with a place to live might be targeted for shelter, even if it's just a back porch or garage. A senior that is a homeowner might be targeted to take out a home equity loan or to get a reverse mortgage or even sell their his/her home. A senior that has a car might be targeted for that. No matter how little a senior has, there is always a predator out there that would love to have it. Seniors can avoid the trauma of being victimized by remembering the principles of Stranger Danger.



Related Articles
Editor's Picks Articles
Top Ten Articles
Previous Features
Site Map





Content copyright © 2022 by Pamela Slaughter. All rights reserved.
This content was written by Pamela Slaughter. If you wish to use this content in any manner, you need written permission. Contact Pamela Slaughter for details.