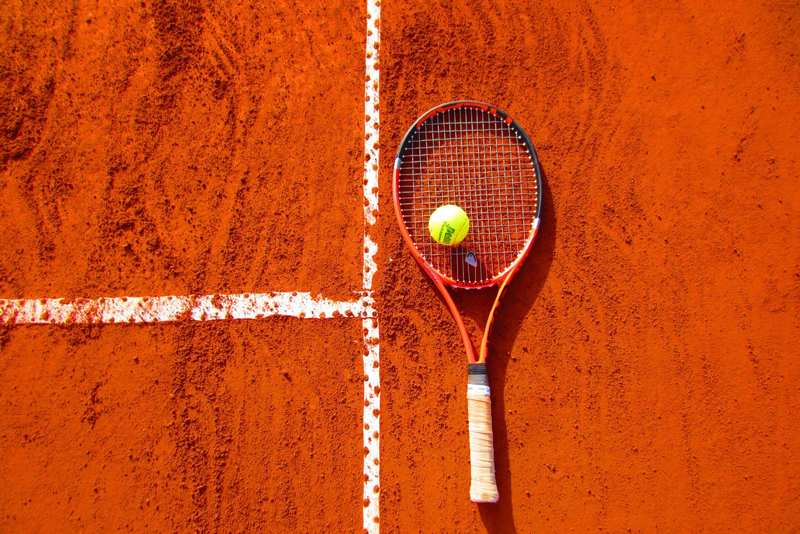 Many tennis players overlook the importance of their grip. The experts frequently recommend restringing your racquet several times each year, but there's not much mention about the grip.

Grip Sizes
When shopping for a new tennis racquet, it's important that you consider stiffness and head size. Once you've made those decisions, be sure that the racquet you actually purchase is the correct grip size. The most available sizes start at 4" and increase by 1/8 of an inch to 4-5/8". This gives you six sizes to choose from, and most players will find one of these adequate.

Shake Hands
There are many different ways to grip the tennis racquet including western, eastern, continental and more. Depending on your level of play, you may want to learn one or more of these as you develop your playing style. One of the basic ways to grip a tennis racquet is by taking it in your playing hand and "shaking hands" with it. You'll see a "V" shaped between your thumb and index finger. It might feel foreign at first, but it will become more familiar as you play more often.

The Finger
Do you know how to measure the correct grip size for you? If not, you could be on the way to wrist tendonitis, tennis elbow and other potentially painful injuries. Grip the racquet in your playing hand by "shaking hands" with it, as described above. Turn your palm up and place the index finger of your opposite hand on the grip where your thumb and ring finger meet. If there's not enough room, then the grip is too small for your hand.

Build it Up
Not everyone comfortably fits into a standard grip size, and if you're one of those players, you should know that it is possible to make your grip larger. It's recommended that you purchase the proper size racquet for your hand, but if your grip is too small for whatever reason, you can make it slightly larger using one of several methods including a heat sleeve or plain masking tape. If you're not familiar with these methods, have your tennis professional help you with it. You should not build up the grip more than one size (1/8 inch), and it is never recommended that you attempt to make your grip smaller.

The Overgrip
If you need to only slightly increase your grip size (1/16 inch), or you prefer a different feel, you can apply an overgrip to your original grip. This saves on the wear of your grip, and also gives you a custom feel. Some overgrips are designed to keep your hand dry, and others have a more tacky feel to give you a better grip. The good thing about overgrips is that they are inexpensive and you can try them all until you find one you like.

Whether you're a beginner, or a serious and competitive tennis player, you should know the about the different grips and options available to you. The wrong size grip can lead to injury, whereas the right grip can actually improve your game with a more comfortable feel.

Have fun on the courts!



Related Articles
Editor's Picks Articles
Top Ten Articles
Previous Features
Site Map





Content copyright © 2022 by Sandy Eggers. All rights reserved.
This content was written by Sandy Eggers. If you wish to use this content in any manner, you need written permission. Contact Sandy Eggers for details.