From Juniors to NCAA Tennis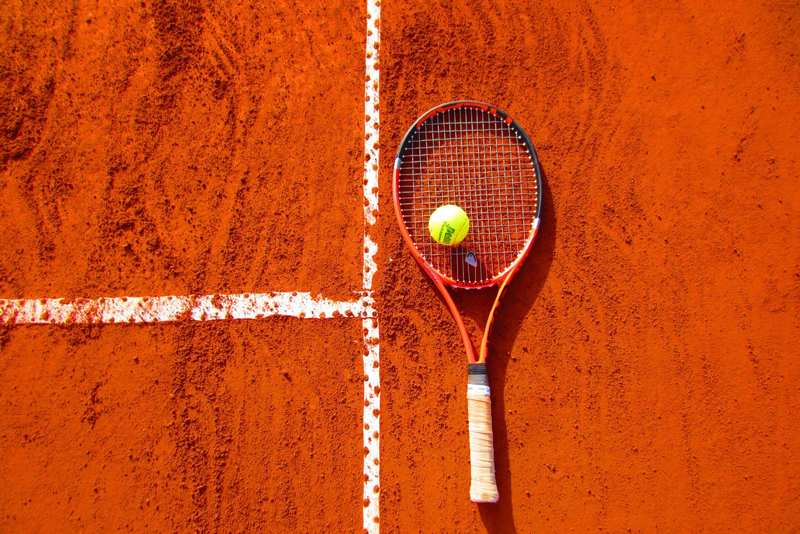 So you've done well in junior tennis, and you want to turn pro. Don't quit your day job! The chances of you winning the lottery are better than you making it on the pro circuit. Not to say that it's impossible, but make sure you have a fallback plan, like an education.
Juniors who excel in school and at tennis are ideal candidates for collegiate tennis. This is a great place to meet new people, advance your tennis game and get an education. If you win the NCAA championship your freshman year, then you might consider playing satellite events and see how far you can go, otherwise use your college years to have fun with your tennis, meet new friends and plan for your future.
For juniors and parents contemplating that next step to collegiate tennis, the time to start planning is now. The freshman year in high school is not too early to start the process. The USTA suggests that you begin thinking about college goals in the first two years of high school, and have provided the following as a checklist.
Freshman/Sophomore/Junior Year
Be concerned about grades and class rank. Don't wait until your senior year; it's too late.


If you have a particular college picked out, make sure you know the academic requirements ahead of time.


Work out a playing schedule that will allow you to play enough tournaments to qualify for at least a district and, if possible, a sectional ranking.


Keep track of your tennis records. A diary of matches against ranked players is especially good for high school team members.


Sectionally and nationally ranked players should keep your USTA Player Record updated.
Junior/Senior Year
Start researching possible school selections. Send away for applications and catalogs.


Start writing letters of introduction to coaches of schools you are interested in attending. When writing these letters, always take the time to find out the coach's name, it's important. Sign your letters and don't forget your return address.


Don't neglect your grades.


Remember you are selling yourself as a person as well as a player. You will not be the only player writing a particular coach, so let the coach know who you are.


Give the coach a thorough background of yourself by sending a list of your accomplishments along with your letter; include your academic accomplishments, major area of academic interest, best wins, your complete player record, as well as non-tennis activities.


However, do not send every newspaper article in which your name ever appeared; these most likely won't be read, be selective. You need to write your own letter. Have your parents and/or English teachers help you with the final product. You will find a sample letter in this handbook.
Senior Year (September to January)
All prospective student athletes must register with the NCAA Initial-Eligibility Clearinghouse in order to be certified as eligible (except for Division III). This applies not only to recruited athletes, but to those who want to be walk-ons.


Send out your applications. You must be accepted by the school before a coach can offer a scholarship.


Follow-up your letters and applications; establish a dialogue with the coach; make sure that all interested parties have everything they need. Coaches get very busy and can procrastinate; they may not respond immediately or keep in touch with the admissions office. Take time to visit the schools you are interested in and schools that are interested in you.


Make an appointment for an interview; it is best not to go unannounced, although some coaches don't mind, depending on their schedule. Highly recruited players are often asked to come for an official visit, with some or all of the expenses paid by the school (you may not take more than a total of five official visits). Your PSAT, SAT, PACT Plus, or ACT must be presented to the school of your choice before you can take an official (paid) visit.


You can make as many trips as you like, if you are covering all your own expenses.
Senior Year (Mid-November)
Tennis has an early signing date, it varies a little each year. Check with the coach or the NCAA for the exact date.


During this period, there is a "dead period". It is not permissible to make in-person recruiting contacts or evaluations on or off the member institution's campus or to permit official or unofficial visits by prospects to the institution's campus. However, during "dead period" a coach may call or write you. In Division I, the dead is period 48 hours prior to and 48 hours after 8 a.m. on the date for the fall or spring signing of the National Letter of Intent. In Division II, the dead is period 48 hours prior to 8 a.m. on the date for the signing of the letter. This does not apply to Division III.
Senior Year (January to Mid- April)
Be patient as you wait. Continue correspondence and campus visits with schools. Make sure all applications and supporting information are in place.


The spring date for signing with a NCAA Division I or II school is generally within the first two weeks of April.
National Letters of Intent (NCAA)
National Letters of Intent to scholarship athletes are sent out by schools only twice during the year. They are administered by the Collegiate Commissioners Association, not the NCAA.


The first date is in the early part of November, for one week.


The second date is usually around April 12 and closes August 1. If you have questions about the Letter of Intent signing dates or restrictions, contact the conference office of the school of your choice.
The above timeline is a guide through the collegiate tennis acceptance process. Early planning is the key to successful submission and possible acceptance. If you are a junior considering tennis at the NCAA level, make sure you understand what is expected and required of you.
Portions adapted from the
USTA Junior Guide to Collegiate Tennis
. You can review the entire handbook online at the JuniorTennis.com website.
Have fun on the courts!


Related Articles
Editor's Picks Articles
Top Ten Articles
Previous Features
Site Map





Content copyright © 2022 by Sandy Eggers. All rights reserved.
This content was written by Sandy Eggers. If you wish to use this content in any manner, you need written permission. Contact Sandy Eggers for details.