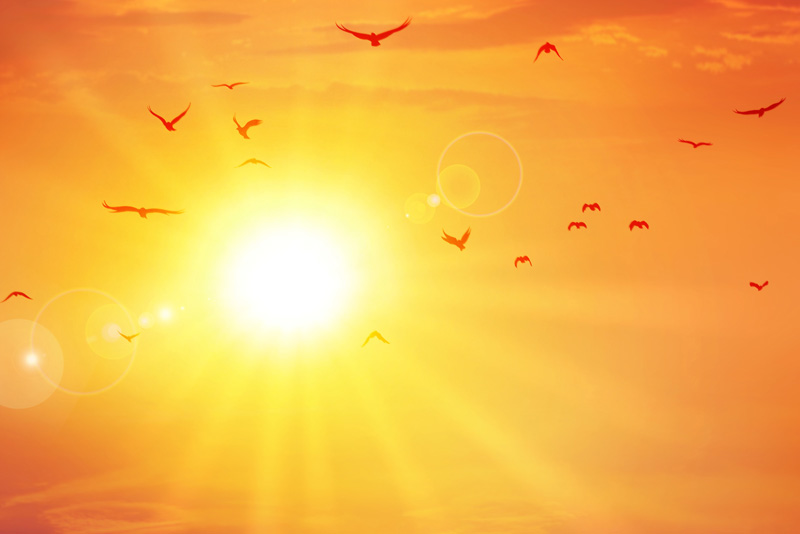 If you had one path in life, one destiny to pursue, would it be happiness? Or would it be holiness? The bible makes it plain that the only way to find happiness is to pursue holiness.
Happy is defined as delighted, pleased, or glad, as over a particular thing. The opposite of happy is sad. We are all well acquainted with these emotions. Both happy and sad rely on circumstances. I've lived long enough to be aware that circumstances change from year to year, day to day, minute to minute. Looking for happiness is a ride on a roller coaster. I can be both ecstatically happy and profoundly sad at different times in one day.
In the dictionary, holy is defined as recognized or declared sacred, consecrated, dedicated or devoted to the service of God, or having a spiritually pure quality.
In the bible, holy refers to the perfect and righteous God. When referring to people or things, it means set apart for God's service, dedicated to God.
God blessed the seventh day and made it holy. (Genesis 2:3)

When Moses approached the burning bush where God first spoke to him, he was told that the ground was holy ground. (Exodus 3:5)

God's name is holy. (Psalm 30:4)

God sits on his holy throne. (Psalm 47:8)

The third person of the trinity is the Holy Spirit. (Psalm 51:11)

The Scriptures, written by God, are holy. (Romans 1;2; 2 Peter 1:20,21)

The book of Ephesians tells us to be holy and blameless before God. (Ephesians 1:4)
In reliable translations, the bible rarely tells us to be happy, but often tells us to be holy. When God speaks in Leviticus, he says "Be holy, for I am holy." In the book of Matthew, Jesus says to be perfect as our heavenly Father is perfect. In the book of Romans, Paul urges us to present our bodies as a living sacrifice, holy and acceptable to God, as our spiritual act of worship. (Leviticus 11:44,45; Matthew 5:48; Romans 12:1)
How do we live out this holy life? Jesus took the first and most important step. He became the perfect sacrifice for sin. All who believe that he led a sinless life, died for our sin, was in the grave three days, resurrected by the power of God, and is in heaven at the right hand of God interceding for those who love him, are cleansed of the sin that kept us from God's presence.
How to live out holiness?
As God's chosen ones, holy and beloved, we are to put on compassion, kindness, humility, meekness and patience. (Colossians 3:12)
1 Timothy 2:8 says we should pray, lifting holy hands without anger or quarreling.
In Matthew 6, Jesus tells us to stop worrying about circumstances. He says to seek God's kingdom and righteousness and we will receive the security that brings happiness.
Which do I want to be the focus of my life, happiness or holiness?
Looking for happiness is a trap, for the only way to find happiness is to pursue holiness.
You Should Also Read:
What Does it Mean to be Holy ?
The Power of Humility
The Gospel


Related Articles
Editor's Picks Articles
Top Ten Articles
Previous Features
Site Map



Follow @LynneChapman
Tweet





Content copyright © 2022 by Lynne Chapman. All rights reserved.
This content was written by Lynne Chapman. If you wish to use this content in any manner, you need written permission. Contact Lynne Chapman for details.