Working in a Pagan Shop- The Shop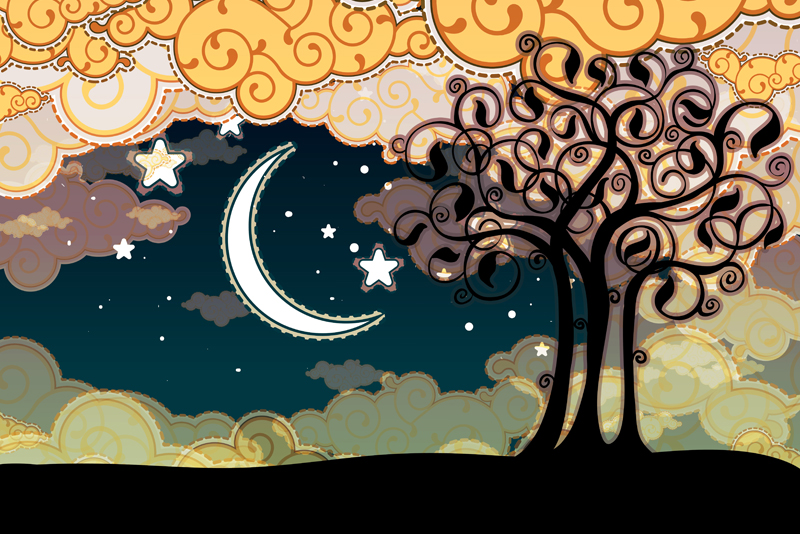 When "Broomsticks" the Pagan shop I helped out in, began, it was just one stall in an indoor market in Portsmouth housed in a building called the "Tricorn". Ratatosk (not her real name) had hired a small unit to do Tarot readings and I met her shortly after it had opened. At the time I was working for a local charity helping convicted criminals re-enter society after they had served their sentences in prison. The building I worked in was just across the road from the Tricorn and I used to pop in at lunch time and chat to Ratatosk if she had no readings at the time. I had a little experience of the Tarot from my days in Mexico, but not in any great depth on the reading side as it was more used in magick than in prediction, for the latter compact mirror sized pieces of flat onyx were preferred. They were used in the same manner as the more well known crystal ball.

Ratatosk had been reading Tarot Cards at car boot sales, and charity events with reasonable success so, when she saw the rising mortality rate of her fellow managers at her regular wage job, she decided to leave and see if she could do the Tarot reading full time. She had worked at a credit card printing plant, and had been in charge of checking the print quality and that the security details encoded on each one were crisp and clear, but subtle. All skills that transferred well to Tarot reading. She also had experience in basic counselling which frequently became a key part of the reading,

As time went by Ratatosk's business grew, and she added a long narrow cabinet to her unit with a few candles, cards, and some incense for sale. This started to draw people in who were from various Pagan paths including Wicca, Druidry, and Ritual Magick. A few representatives of a number of religions which view Paganism as "evil" also turned up. The latter were swiftly sent packing by a burst of squirrel-esque fury from Ratatosk who had a Celtic ancestry and could stand up for herself very effectively. An Atheist herself she used the Jungian psychological world view as her main model which, since it took into account the power of archetypes and psychological pressure resulting in synchronicity, worked well with Pagans and non Pagans alike.

With the increase in business Ratatosk decided to move to larger premises and upgrade from a cabinet to a full Pagan shop. She called it "Broomsticks" and it came to be the meeting point for most of the Pagans and New Age practitioners in the Portsmouth (UK) area. There were several other shops along the same lines in various parts of the city each catering to a different clientele. New Agers tended to patronise a crystals shop in the south of the city, Druids and other group based Pagan activities favoured a shop in the West of Portsmouth that was run by a Druid, and people who believed that drugs to be a key part of their spiritual experiences frequented a "Head" shop in the centre of town. Because Broomsticks had no set agenda most of the people from the other, more specialised shops, felt comfortable going there and mixing with people that they otherwise would not have met had they stayed in their own groups. Because of Ratatosk's strong "No drugs paraphernalia for sale, or people under the influence of them in Broomsticks" policy people from the "Head" shop rarely visited, but we did get one or two who complied with these guidelines and were welcome. At the start of the University year there was usually a short rush of new students asking for rolling papers, pipe gauzes, and 'herbal products'. They were politely directed to the more appropriate shop and, much to our surprise, the "Head" shop pointed any people who turned up at their shop that were looking for spiritual rather than substance-based experiences to Broomsticks.

I say "we" in the last paragraph because I and a few of the other regulars who went to Broomsticks were asked if we wanted to be semi-official members of staff since Ratatosk couldn't serve customers and do Tarot readings at the same time. Also, due to the confidential personal nature of some of the things that came up during these readings, she needed people who could keep confidences and make sure the conversations between her and the clients were not overheard. We weren't paid in cash, but did have a small line of credit at the nearby cafe, discounts on any items we bought from the shop, and Ratatosk was happy to provide a reference if any of us took a full time job in retail.

The latter was unlikely, all of us had other full or part time work and/or were skilled enough in magick not to be seeking any other employment per se. For example, I was working part time as a reporter for a community newspaper and was also a fully qualified masseur at a local complementary health centre on an as-needed basis. Atunement to environmental energies kept my overheads to a minimum, and any extra income I needed was usually amenable to wealth magick of the type outlined in my books. Most of the other Broomsticks assistants had similar lifestyles.

Working in the shop enabled me to gain a deeper insight into the various magickal people and groups in the local area, along with a greater knowledge of what the items in the shop were used for in British magick. The input from my magickal experience in various parts of the world was also appreciated by the clients and customers. Most of the time the job was simply to serve the customers when Ratatosk was doing her Tarot consultations, keep the shop relatively tidy, take delivery of new merchandise and keep the shelves filled. However, as in most shops there were situations and characters that gave the shop it's unique atmosphere and character. Some of the key ones I will tell you about in the next article.
You Should Also Read:
Broomsticks- The Setting


Related Articles
Editor's Picks Articles
Top Ten Articles
Previous Features
Site Map





Content copyright © 2022 by Ian Edwards. All rights reserved.
This content was written by Ian Edwards. If you wish to use this content in any manner, you need written permission. Contact Ian Edwards for details.