If Things Look Bad Change Your Perspective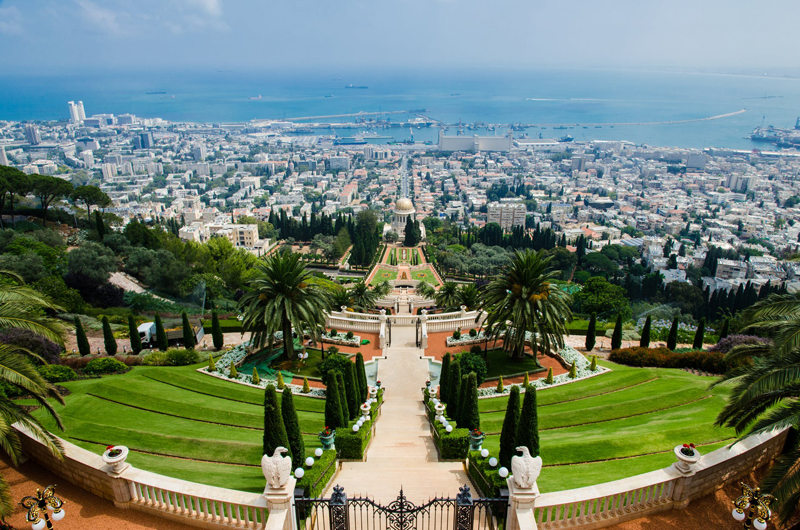 Perception is everything. Reality is much less important than what we
think
is going on. How often has the placebo effect provided improvement, or even cures, for instance?
'Abdu'l-Bahá, the son of the Prophet-Founder of the Baha'i Faith, said: "All that we see around us is the work of mind. It is mind in the herb and in the mineral that acts on the human body, and changes its condition." -
'Abdu'l-Bahá in London,
p. 95
Adjusting our view of the world can be challenging, since it has often been the unconscious acceptance of parental or peer group instruction. We absorb as children a great many ideas and filters, without examining them. The good news? It is much easier to change our own attitudes than to make the people around us conform to our expectations!
Choosing the way we perceive and respond to what happens to us is the key to improving overall health, as well as treating specific physical and mental illnesses. Religion has for millennia focused on personal choice when instructing how to be a happy and healthy person.
For Baha'is, learning to change negative thoughts and attitudes into positive ones is part of the purpose of life. "I charge you all that each one of you concentrate all the thoughts of your heart on love and unity. When a thought of war comes, oppose it by a stronger thought of peace. A thought of hatred must be destroyed by a more powerful thought of love. Thoughts of war bring destruction to all harmony, well-being, restfulness and content. Thoughts of love are constructive of brotherhood, peace, friendship, and happiness." - 'Abdu'l-Bahá,
Paris Talks,
p. 29
Nowhere is the ability to place a positive spin on distressing events more necessary than in building and maintaining a marriage. We can be intensely irritated with our spouse's flaws, or we can reflect on his/her virtues. We can view that dirty sock on the bedroom floor as a personal affront--or we can remember that the culprit spent all morning digging the car out of the snow.
For example:
What if you had a spouse who could not be trusted to take care of his/her clothes? What if you were constantly having to buy replacements? What if it got so bad that there wasn't even a clean pajama to change into on his/her deathbed?

Vice? Such carelessness can certainly be vexing and frustrating. Especially when you have told him/her over and over that it drives you crazy!

Or Virtue? What if the reason you had to keep making new clothes was because your spouse insisted on literally giving the shirt off his/her back to anyone who needed it?

Aha, you say! It was a trick question. Well, not really. It just shows that we can change point of view. With added information, or by just concentrating on possible virtues, a piece of really annoying behavior in a loved one can become understandable, and maybe even exemplary.

'Abdu'l-Bahá's wife, Munírih Khanum, had this very problem with His constant practice of giving away His pants--not to mention His coat, His bed, the family dinner, and even, at the last, His spare nightshirt. As the Exemplar of the virtues Baha'is are exhorted to develop in themselves, 'Abdu'l-Baha actions are studied as a guide to daily living. He patiently explained to His distraught family that He only needed one cloak, but that if they provided extras, it would make Him happy because then He could continue to help the less fortunate.
See how the perspective changed from where we started with a spouse who couldn't be trusted to take care of business? We didn't alter the behavior, but we did change the way we looked at the problem, so that it became one we could live with, and even admire.
And we really can imagine a better life. The current scientific view of how the brain works differs from the old image of cells permanently connected to each other like a wiring diagram. Nerve connections change in response to stimuli and their environment. Signals sent to the brain are not just received, but actually alter brain physiology and form. That explains how exercise, or playing with puppies, can change our moods--the physical act also affects brain chemistry.
Signals entirely within the brain change it, too. The theory goes that, "A happy thought, amazingly, causes a physical change. So simply by pretending to be happy, you can truly become happy. The happiness ability of the brain is like a muscle--work it long and hard enough and you can become the Schwarzenegger of ecstasy," according to researcher Paul Ghalinger. - quoted in
100 Ways to Beat the Blues,
p. 152-153.
So, here's my point: if feeling blue is a matter of chemistry and practice, and we can change brain chemistry by sheer thought alone, then it seems logical to stop feeling blue just by deciding to do so--little by little, day by day, but with some help from a supportive community. Religion has always been about all that.
The Bahá'í Faith is only the latest chapter in one long religious, self-help Book.
You Should Also Read:
Gelatology - The Study of Laughter
Religion and Perception of Control
How to Feel Happier Now


Related Articles
Editor's Picks Articles
Top Ten Articles
Previous Features
Site Map





Content copyright © 2023 by Cheryll Schuette. All rights reserved.
This content was written by Cheryll Schuette. If you wish to use this content in any manner, you need written permission. Contact Cheryll Schuette for details.