Religion and Perception of Control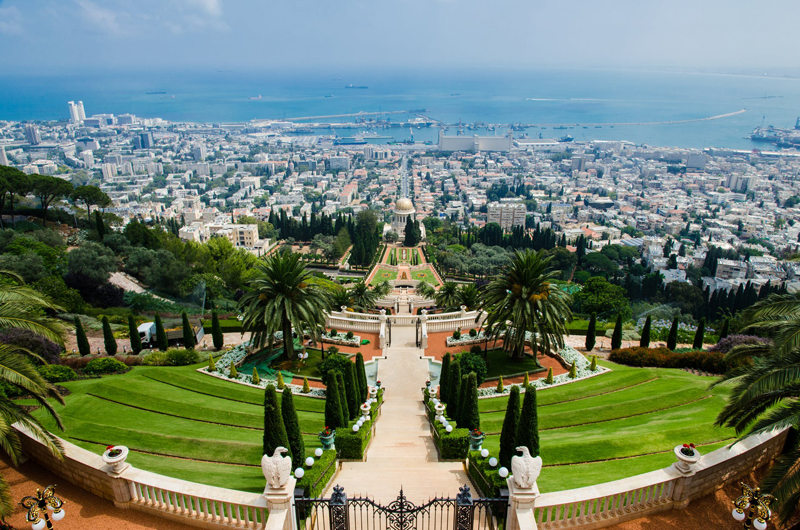 It would appear from the plethora of self-help books, essays, documentaries, TV commercials, fables and old wives' tales, that people have been struggling with the stresses of living for a long time. Each generation seems to think the previous one had it much easier in 'the good old days.' Seneca's comments early in the first Christian century bemoaning 'these youth today,' sound very like my mother's complaints--and now my own!

Religion, philosophy, arts and sciences have all been utilized to ease the burdens and soothe the anxieties of day-to-day living. There are no end to inventive ways (including neuroses and psychoses) that people have developed to make life more bearable, but some of the most effective and enduring fixes turn out to be spiritual. Making time to quiet the mind and relax the body, concentrating on making sense of life, acting as though control is possible and expecting that all will become clear and be good, are age-old religious practices that still work.

What is exciting to me is that lately science is returning to its original partnership with religion on the matters of knowledge, healing, health and happiness. Granted, some of that is fueled by financial gain, but both camps are recognizing that they agree on some of the causes of mental, physical and spiritual illness. Few seem to have carried that perspective as far as the Bahá'í Faith does in saying that all the ills of mankind have spiritual deficits as their root causes.

It is interesting to note that Dr. Joan Borysenko, in her ground-breaking book, Minding the Body, Mending the Mind, acknowledges and makes use of several perceptions and healing rituals that would have been considered unscientific, definitely not in the purview of medical practice a few years ago. Minding the Body, Mending the Mind is a workbook of techniques to overcome conditioned helplessness using meditation, breath control, and mindfulness--to achieve the relaxation response in which negative conditioning circuits are derailed, and the mind is open to the formation of more productive habits. A side effect of her program, Borysenko says, is a reconnection to the values that are most important in life: an openness to love, an attitude of forgiveness toward ourselves and others, and peace of mind.

My point is: What if those aren't side effects at all, but the actual source of healing?

Religion was the place to find experts on "meditation, breath control and mindfulness" long before science discovered them. Reaching for an openness to love, an attitude of forgiveness toward ourselves and others, and peace of mind, are all common religious goals. Much of the guidance on health and healing provided by the Baha'i Faith is not as concerned with treatments and physical regimens as with nurturing and maintaining the health of the spirit, both for the individual and for society as a whole.

Bahá'u'lláh, Prophet-Founder of the Bahá'í Faith, counseled, "Yield not to grief and sorrow: they cause the greatest misery. Jealousy consumeth the body and anger doth burn the liver: avoid these two as you would a lion." -Throne of the Inner Temple, p. 24

His son, 'Abdu'l-Bahá, explained the connections of body and spirit in more detail, in response to numerous questions from followers and public at large. Those answers are compiled in several books, among them (smile), Some Answered Questions. He counseled: "Joy gives us wings. In times of joy our strength is more vital, our intellect keener...But when sadness visits us our strength leaves us." - Paris Talks, p.109 "If we are caused joy or pain by a friends, if a love prove true or false, it is the soul that is affected. If our dear ones are far from us--it is the soul that grieves, and the grief or trouble of the soul may react on the body." - Ibid, p. 65

The best practice, accordingly, is to "Laugh and talk, don't lament and talk. Laugh and speak. Laughter is caused by the slackening or relaxation of [tension]. It is an ideal condition and not physical. Laughter is the visible effect of an invisible cause. For example, happiness and misery....One cannot hear them with his ears or touch them with his hands. Happiness is a spiritual state..." - 'Abdu'l-Baha, The Throne of the Inner Temple, p.23

It's hard to laugh alone, however. That's what friends are for! Let's go give a smile to a friend today. It will lift both spirits and could snowball through the neighborhood. It could change the world...
You Should Also Read:
Dealing with Stress as a Bahá'í
How to Change the World
How to Feel Happier Now


Related Articles
Editor's Picks Articles
Top Ten Articles
Previous Features
Site Map





Content copyright © 2023 by Cheryll Schuette. All rights reserved.
This content was written by Cheryll Schuette. If you wish to use this content in any manner, you need written permission. Contact Cheryll Schuette for details.