7 Weird Winemaking Tricks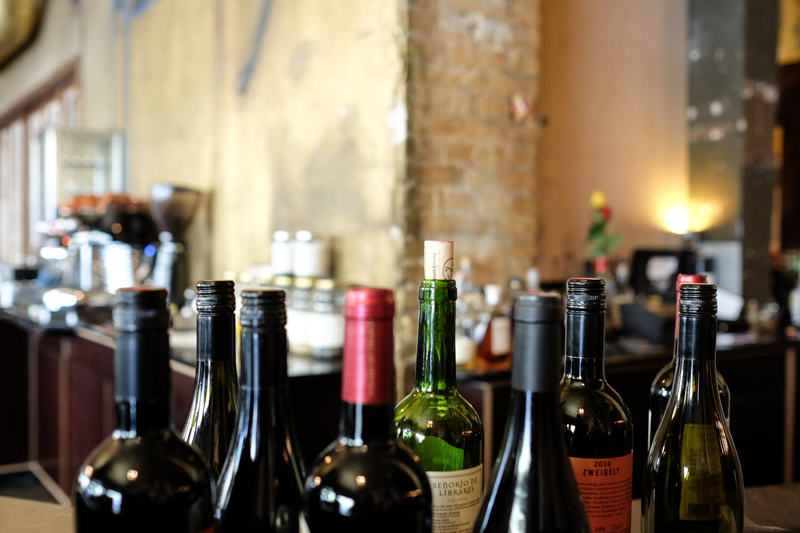 Many believe there's magical element to making wine and many techniques are used. These are some of the weirder ones.
Neptune's Cellar
The dark and constant cold temperature of the sea bed has been used by some wineries to age wines. They stack bottles in a cage, lower them to the sea-bed and leave them for up to two years. The bottles, sometimes covered with crustaceans, are sold at a premium. But if such treatment is really is as beneficial as claimed, they'd be doing it every year and for more bottles. And they aren't.
Ferment in Egg
One three stubby legs, giant egg shaped terracotta vessels are appearing in wineries. Looking like they've been laid by a giant bird, these eggs are the latest fashion in fermenting wine. Their shape, and the fact there are no edges or corners within the ovoid shape, are claimed to offer significant advances over traditional tanks. Time will tell.
Barrel Lullaby
Some winemakers swear that music improves wine. DeMorgenzen winery in South Africa plays baroque music 24 hours a day in their vineyards and cellar. They say the "mathematical rhythm of this music translates into wines of exquisite balance, elegance and complexity." And the wine is exceptionally good.
Baby Doll Sheep
Moving grass and weeds between vine rows is a major task for wineries that do not want to sterilise the soil with sprays. Yealand's Winery in New Zealand's Marlborough region use sheep. But not any sheep; a miniature breed called Baby Doll, which are too short to eat hanging grapes, are the workforce.
Frozen Grapes
Leaving grapes on the vine long after normal harvest and into the New Year is a technique possible in just a few places where winters are cold enough to freeze grapes solid. Harvested and crushed while still frozen means only the intensely sweet sugar essence of the grape remains liquid enough to make it into the wine. Since that's no more than a few drops per berry it means these 'Ice Wines' are very expensive and highly prized.
Some places make 'freezer wine' where normally harvested grapes are placed in commercial freezers; pleasant as such wines can be, they don't have the complexity gained from a long hand time gained by real ice wine.
Rotten grapes
Looking at shrivelled rotten bunches hanging on the vine covered in foul-looking mould one would be forgiven for wondering why the farmer hasn't thrown them away. But in some places, when conditions are right, the fungus known at 'Noble Rot' (botrytis cinerea) appears on grape where its tiny tendrils extract water from the grape which shrivels, leaving only sugary essence. Crushing these rotten grapes releases a very sweet elixir used to make Sauterne in Bordeaux and 'Noble' dessert wines elsewhere. Expensive by necessity, but a treat beyond compare.
Cowhorns by Moonlight
Filling cowhorns with rotted animal dung and burying them at the four corners of a vineyard at night is one of the treatments used by viticulturists who follow Biodynamic practices. Does it help produce better wine? The jury is out but Biodynamically produced wines have a growing following.
Talk about wine on our
forum
.
Peter F May is the author of
Marilyn Merlot and the Naked Grape: Odd Wines from Around the World
which features more than 100 wine labels and the stories behind them, and
PINOTAGE: Behind the Legends of South Africa's Own Wine
which tells the story behind the Pinotage wine and grape.


Related Articles
Editor's Picks Articles
Top Ten Articles
Previous Features
Site Map





Content copyright © 2022 by Peter F May. All rights reserved.
This content was written by Peter F May. If you wish to use this content in any manner, you need written permission. Contact Peter F May for details.