Three Wine Maxims Explored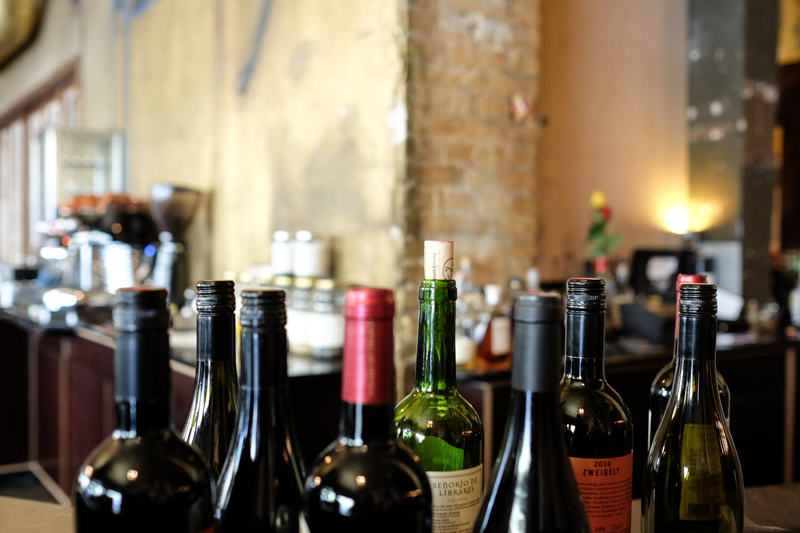 Bigger the Punt, Better the Wine
The punt, also known as a kick-up, is the conical depression in the base of a bottle. Some believe that the size of it indicates the quality of the wine in the bottle.
The depth of the punt affects the cost of the bottle as more glass is needed to make the punt. Thus the cheapest bottles have a flat bottom and are the obvious choice for producers of inexpensive wines competing on price.
But conversely, because many consumers believe punt depth is the sign of a good wine and are prepared to pay more, some cheap wines are put in expensive bottles with punts and priced accordingly.
Punts also give strength to bottles and producers of wines intended to age will use them.
So, on balance, the presence of a punt often, but not always, indicates a better wine.
An expensive exception is ultra-premium Champagne brand Cristal which has a flat bottom. This came about to fulfil an orders of by Tsar Alexander II of Russia in 1876, who feared a bomb being hidden in the punt.
Good Wines are Closed with Cork
Belief in this adage varies considerably by location. It's common in the USA but the opposite in New Zealand where 98% of all their wines are sealed with screwcaps.
There has been a tremendous amount of discussion and argument about the merits of various closures and opinions seem to be held with an almost religious fervour.
The reason that wineries adopted screwcaps was to avoid wine faults caused by natural corks, which contaminated between 5 and 10% of wines. The cork industry has made great strides in reducing incidences in cork taint, yet you can still expect about 2% of wines closed with cork to be affected.
Screwcaps are not perfect, the caps are susceptible to being dented breaking the airtight seal.
As George Taber summed up in his book 'To Cork or Not to Cork', there is no perfect closure.
Spoon in the Neck Keeps Champagne Bubbly
No doubt about this one. It's complete nonsense. The spoon makes no difference.
The best way to keep the fizz on an opened bottle of sparkling wine is to seal it as soon as possible and put it upright in the fridge door. Champagne re-sealers, which have a lever to fix the closure firmly on the bottle are easily available and you shouldn't need to pay more than $10.
Talk about wine on our
forum
.
Peter F May is the author of
Marilyn Merlot and the Naked Grape: Odd Wines from Around the World
which features more than 100 wine labels and the stories behind them, and
PINOTAGE: Behind the Legends of South Africa's Own Wine
which tells the story behind the Pinotage wine and grape.


Related Articles
Editor's Picks Articles
Top Ten Articles
Previous Features
Site Map





Content copyright © 2022 by Peter F May. All rights reserved.
This content was written by Peter F May. If you wish to use this content in any manner, you need written permission. Contact Peter F May for details.