Tomatoes and Onions for SALSA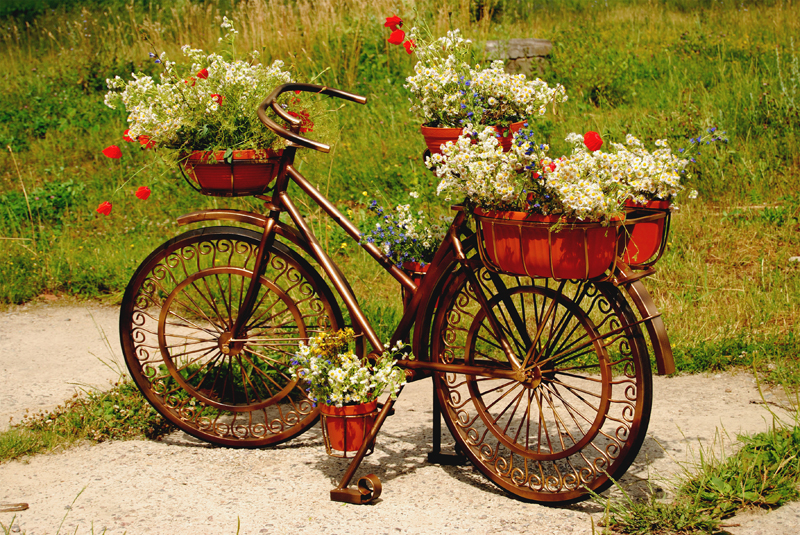 When you say the word Salsa it conjures up good times, good tastes, and good company! When you think about the word salsa – well what can happen? You may consider making your own from a plethora of recipes that are available to you, though you've probably got our own favourite anyway … or you can grow your own salsa container garden!

So. Spring into action as they say and get going in the garden to get going in the kitchen; nothing tastes as good as fresh picked ingredients!

WHAT IS SALSA?
Essentially a salsa is a fresh and healthy piquant Mexican side dish that can be used in several ways (depending on the recipe and ingredients used).

Most salsas are 'raw' using fresh ingredients, though some may be cooked and blended into more of a sauce (as with Salsa Verde). That is what is so nice about salsa – you make your own according to your taste and its end use. You can chop your ingredients chunky or fine, you can use vegetables and herbs or make really delicious fruit combinations (like mango, avocado pear or pineapple) and you can serve it as a dip for snacks, as a thick 'sauce' over chicken or grilled fish or as a side for spicy mains.

A really popular salsa recipe includes tomatoes, chillies, onions, garlic and cilantro and fresh lime juice, so this, for the most part, is what we are going to grow

WHAT YOU NEED:
Containers, any shape will do though I like wide round ones at least 12 inches deep, chosen plant seedlings, soil, water, fertilisers, sunshine and a touch of patience while they all grow for you. For the beefsteak tomatoes I use a trellis, so rectangular containers are good here or of course a raised bed (if you have the space).

Prepare your pots, make sure they have good drainage holes in the bottom, clean them if they have been used before (vinegar water is good), place them in their sunny spots, use pebbles or crocks to assist with the drainage, use drip trays or saucers to catch extra water and save your floors or deck or wherever.

Mix your friable potting soil (not soil from the garden which will be too heavy) with some good compost. I always add a scant handful of bone meal a third of the way up each container, plus I use finely crushed eggshells, used coffee grounds, Epsom salts (great for roses too!) and fish-based liquid feed. Don't worry if you do not have all of these, plant up your pots anyway.

Remember to water and feed regularly and, while not vital, quarter-turn your pots weekly to get balanced growth – all sides of your plants get their share of the morning and the afternoon sun that way.

A really popular salsa recipe includes tomatoes, chillies, onions, garlic and cilantro and fresh lime juice (see my recipe at the end of this article)… so this, for the most part, is what we are going to grow, though in this article we concentrate on TOMATOES and ONIONS. You need to look for the twin article which covers growing Chillie Peppers, Garlic and Cilantro

Grow TOMATOES
There are so many varieties of tomatoes as you know, but one of my favourites is the big, juicy, tasty firm beefsteak tomato – and if I don't have any in the garden I look out for them at the supermarkets.

Prepare your container and ensure that the trellis you are using is sturdy and powder-coated or wooden. I plant two seedlings per planter as they will grow into big plants and will need the space. As they grow, snap off the side suckers nearly every two days or so. This will give you a stronger and tidier plant with just the right amount of foliage you need to produce a good crop of toms. If you leave the suckers, there will be very bushy plants and it may be more difficult to harvest your crop. As they grow, use twine or cable ties to stake the plant against the trellis. I have seen a beefsteak tomato 'wall 'where the gardener put nails into the wall and made a string pattern against which she grew her tomatoes (and beans by the way); she had the space and used it well.

Calcium is very important for growing tomatoes which in general are hungry and thirsty plants, so use tomato plant food or home-made crushed or powdered eggshells mixed with coffee grounds and see them take off! Water well, let them drain well, feed every 10 days or so and reap fab results come harvest day. P.S. Leave the fruit on the vines to ripen and only pick when red and jolly (as we kids used to say), the difference between vine-ripened tomatoes and those picked early is huge when it comes to taste.

Grow ONIONS
What is a vegetable container garden without an onion in it? Sad I think. I grow sweet onions because I find them versatile in the kitchen and especially good served raw in salads and salsa; but I guess it is a matter of taste, so choose your variety of onion from the many that there are and go with it, because what you like will be right for you. Anyway I have read often that it is an onion a day that keeps the doctor away!

Growing onions in pots is easy in well-draining loose soil which can be a mix of compost and well-rotted manure that you can buy from the garden centre Use water-soluble plant foods rich in phosphorus (there are specialist ones for vegetables available) and feed your onion containers every 10 to 14 days. Water regularly and well, but do not flood the plants – don't leave the water to collect in trays at the bottom of the pot.

Plant your seedlings about 4 inches apart and just deep enough so that they are standing up straight. After about two months the onion tops should be about 8 inches tall and at this stage you can pull them up and use them for salads as green onions. For mature onions though, wait until the green tops turn yellow and brown and flop over – for then you will harvest the sweeties and the biggies.

After you have read this article as well as its twin where we cover Chillie Peppers, Garlic and Cilantro – also go to the recipe section on this site to check out a really delicious way to make Salsa Fresca. Anyway you do it, get growing your Salsa Garden as soon as you can.

What do you want your container garden to do?

................................................................................

CASUAL VISITOR … and just browsing? Why not sign up to the Container Garden newsletter? It won't matter what space or how many pots you have or even how much time you have to spend in your container garden; what will matter is that you get our reminders and good advice and ideas all in one interesting article.



You Should Also Read:
Peppers, Garlic, Cilantro for SALSA
Tomatoes Today!
Herbs in Action - CHILLIE PEPPERS


Related Articles
Editor's Picks Articles
Top Ten Articles
Previous Features
Site Map





Content copyright © 2023 by Lestie Mulholland. All rights reserved.
This content was written by Lestie Mulholland. If you wish to use this content in any manner, you need written permission. Contact Lestie Mulholland for details.