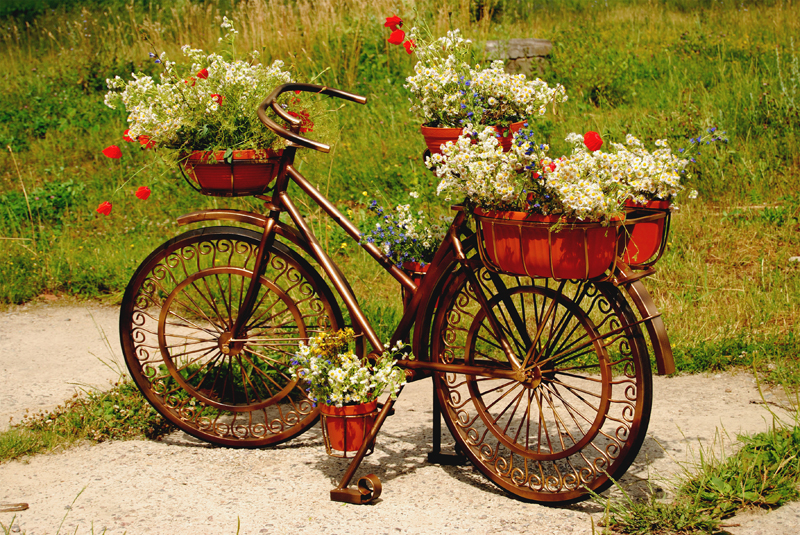 Rose petal Rose Petal
You bloom in the summer
pretty red, pretty white
No matter your colour

Ronald Doku said it succinctly for us all in this short poem called ROSE.

New rose hybrids in all designs and shapes and colours and habits seems to come on to the market all the time – so it makes choosing which to grow a little daunting. Still, if you settle on a type or a colour theme perhaps, that will narrow down your choices and help make developing your Rose Container Garden more pleasurable by far. And then of course there are the old favourites that have stood the test of time … Just Joey, Ingrid Bergman, Peace, Duftwolke, Pappa Meilland , Pascali … this list is as long as you want to make it!

There is a rose to suit any taste and to warm the cockles of any heart and there are so many roses from which to choose. The selection below will certainly get you going. I think half the fun of growing roses is choosing which to grow next, especially if your space is limited. I certainly inherited my love for this amazing flower from my Mom - she who could just not resist another bush at the nursery. When I asked her where she was going to put it (no space in her garden!) she would answer with a smile "On my head."

I suggest you go with colour and size to start with and work within your own set guidelines. Your friendly rose specialist at the garden centre will also help.

Say your first choice is pink – then stick to pink to begin with. Do you know how many pinks there are? Or yellows? Or reds? And then there are mauves, salmons, creams, doubles, middles, in-betweens bi-and-tri-colours and all, Oh my. What choice! As you build your rose garden, well then your range can change.

The suggestions below are culled from my books and experience and some favourites too. Just read through them (find the patience and the time please) and you might get inspired to go to the nursery straight away. Okay, here goes…

PINKS:
* Daddy's Little Girl (lipstick pink miniature);
* Sexy Rexy (pink floribunda);
* Baltimore Belle (pinkish fading to creamy white climber);
* Bermuda (soft apple blossom pink open bloom);
* Paris Pink (oh so lovely pink and white in a mixed bloom
* La France (silvery pink tops with deep pink undersides)
* Miss All American Beauty (fabulous fuchsia pink);

WHITES:
* Independence Musk (white and fragrant);
* JFK aka John.F.Kennedy (white fragrant for warm climates and very lovely in a container);
* White American Beauty (genuine white, competition for JFK);


REDS:
* American Glory (red);
* Dolly Parton (orangey red with copper tones);
* Mother's Day (small compact carnation red and cheerful);
* Roslyn Carter (red and coral orange, impactful, tall);
* Veteran's Honour (deep beautiful red);

YELLOWS/APRICOT:
* Honey Bouquet (yellow floribunda);
* Arc de Triomphe (yellow buds opening up to a pinky cream);
* Arizona (a yellow orange mix good for cooler regions too);
* Barbara Bush (coral and pink mix);
* Georgia (a peachy apricot);
* Houston aka Coventry Cathedral (rich apricot container favourite for cooler zones);
* Las Vegas (orange and apricot blends);
* Savannah (soft apricot fragrant great for containers);

BI-COLOURS:
* Centennial Star (bi-colour red and yellow);
* Chicago Peace (tri-colour pink yellow and copper);
* Double French (deep pink with yellow centres in an open blossom);
* Fourth of July aka Crazy for You (red and white mixed stripes, climber);
* French Lace (pastel apricot and ivory cream becoming white);
* Yankee Lady (lipstick pink open bloom with a yellow centre).

There are so many more under each colour category – and others that introduce softer shades and in-between hues. Gorgeous. Just gorgeous.

What do you want your container garden to do?

................................................................................

CASUAL VISITOR … and just browsing? Why not sign up to the Container Garden newsletter? It won't matter what space or how many pots you have or even how much time you have to spend in your container garden; what will matter is that you get our reminders and good advice and ideas all in one interesting article.

You Should Also Read:
Roses grown in Containers
Roses in Containers
Coffee Compost for Containers


Related Articles
Editor's Picks Articles
Top Ten Articles
Previous Features
Site Map





Content copyright © 2022 by Lestie Mulholland. All rights reserved.
This content was written by Lestie Mulholland. If you wish to use this content in any manner, you need written permission. Contact Lestie Mulholland for details.