Recipe for VEGETABLE STOCK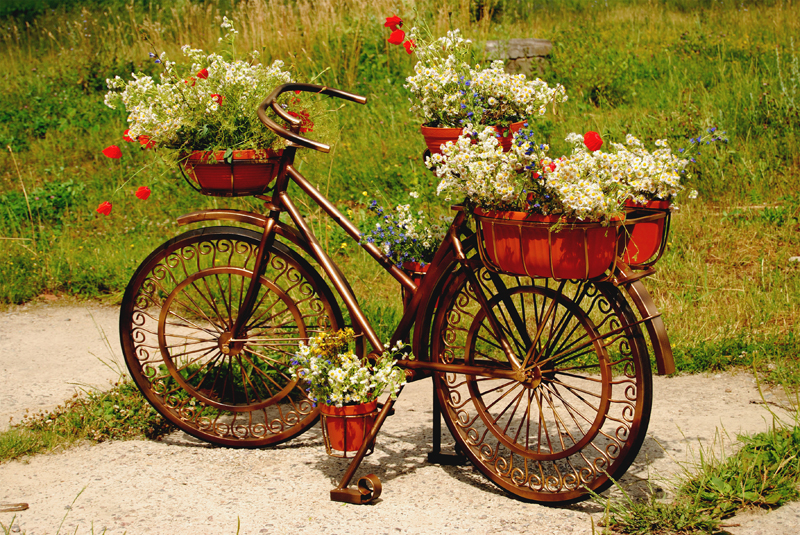 If you are a vegetable gardener, then you are likely to be a cook of sorts if not fully active in the kitchen. So below is a basic recipe for making a good nutritious and useful vegetable stock.

I am sure many have their own versions, as you do have yours, but for those just starting out, use this one until you are ready to branch out on your own with your own ingredients.

It makes a person feel so great when you know most, if not all the ingredients in your vegetable and herb stocks (or bouquets-garni, herb garnishes, relishes or sauce enhancers and so on) come from your home-grown containers!

Vegetable Stock

You can make this stock regularly and using what you have available, you can change flavours and food values to suit your tastes and produce – though the method stays the same. And besides using it as a base for your homemade soups, you can use it to cook rice and noodles, add to stews and slow cooker or one pot meals and for making ordinary white sauces zing. Just keep your reduced stock in the fridge.

You can also do what we all know about saving time and produce in the kitchen and that is to freeze blocks of reduced stock in ice-cube trays and once frozen, bag them, label them and use it as and when. Fresh herbs can be frozen this way too.

Rinse the vegetables and use organic stock whenever you can.

Take:
3 medium carrots, sliced
1 large onion, chopped (I also add chopped chives or garlic chives)
3 stalks celery including the leaves
A big bunch of roughly chopped parsley, stalks and all
2 biggish potatoes (optional) chopped in half but scrubbed – leave the skin on
A handful of greens again roughly chopped … like spinach, kale, beetroot or turnip tops
Any green bean
Sea salt and white pepper to taste.

To sweeten your stock, add chopped butternut pumpkin or peas or even a teaspoon of sugar or stevia or honey.

**** Do not add any oil or butter or margarine or any old vegetables precooked with anything oily, to your stock. Do not use marrow or chicken bones etc. – this is a vegetable stock.

**** Do not add a store-bought stock cube, no need.

Put your diced vegetables
:
...into a large stock pot filled with COLD water and slowly bring to the boil. Vegetables should be completely covered. Stock-making should not be a quick fix liquid – let it take its time to cook and allow your flavours to infuse and come though more slowly than not.

When at boiling point then turn down the heat and allow to simmer for an hour. Keep the lid on but allow the steam to escape. Stir now and then to redistribute the vegetables. After an hour, straighten up the lid, turn off the heat and allow the stock to cool on its own. Once cooled, strain and put in the fridge for your use at will. If you are not going to use it straightaway (or if you are going to give it away as a 'gift from your garden') then freeze it is ice cube trays, but do so immediately.

Vary your stock flavours by varying your vegetables and so you can add leeks or marrows or turnips or parsnips or cabbage or cauliflower or Brussels sprouts or, well there are very few don'ts and the only one that springs to my mind right now is beetroot. I use beetroot tops as I do spinach, but never the bulb for stocks. Garlic is a sometime optional, as some of the dishes I make using the stock do not use garlic so this I often add later to the dish but not as part of the stock. Chillies are like garlic too, never as part of the original stock – only an addition for as and when.

GARDENING TIP AHEAD!

Refill the stockpot with cold water, add the onion skins carrot tops (not the green stuff) and other bits and pieces you trimmed off your produce while preparing them for the first stock pot. Got some crunched saved egg (etc) shells, add those too. Now bring this to a quick boil and allow to boil for some 30 minutes. Let cool and strain.

Use this 'second stock' to water your windowsill herb garden, your houseplants or your containers in general. If you did ever introduce an earthworm or two, they will become turbo-charged and your plants will thank you a blooming lot. Take the left over vegetable mush and throw onto the compost heap or bury somewhere – at least knee deep.

What do you want your container garden to do?

................................................................................

CASUAL VISITOR … and just browsing? Why not sign up to the Container Garden newsletter? It won't matter what space or how many pots you have or even how much time you have to spend in your container garden; what will matter is that you get our reminders and good advice and ideas all in one interesting article.

You Should Also Read:
Broccoli and Carrot Containers
Peppers, Garlic and Cilantro for SALSA
Tomatoes and Onions for SALSA


Related Articles
Editor's Picks Articles
Top Ten Articles
Previous Features
Site Map





Content copyright © 2023 by Lestie Mulholland. All rights reserved.
This content was written by Lestie Mulholland. If you wish to use this content in any manner, you need written permission. Contact Lestie Mulholland for details.