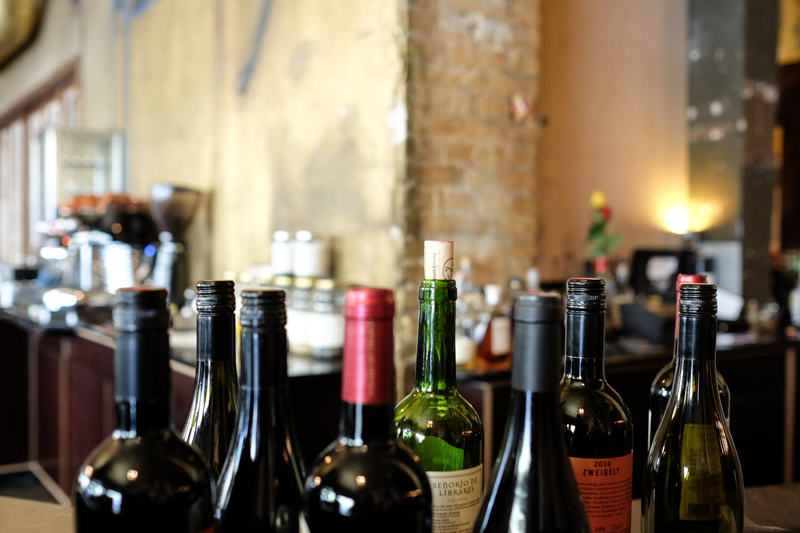 "What is vinifera?" The question came during our monthly wine tasting. For the past two years our group of ten U3A* members take turns to host a tasting, choosing the theme and wines for tasting.
This time it was my turn and I was showing wines from Ontario, Missouri, New Jersey, Virginia and California that I'd gathered during my recent travels.
The question hadn't occurred before, but this was the first time a tasting had included non-vinifera wines. And it was the first time those attending had ever tasted wines that were not made from a vinifera grape variety. The three non-vinifera wines were Nortons from Missouri and Virginia and a New Jersey Chambourcin.
Vinifera grapes are responsible for 99.998% of all wine production, according to Jancis Robinson, famed wine writer and author of three books detailing grape varieties.
Grape vines are botanically classed as the Vitis genus, which is a member of a family of climbing plants named Vitacae.
In the Vitis group are around 70 species, most of them native to North America. Some of these, including Labrusca, produce grapes that are made into wine. However they can have a flavour off-putting to those not brought up with jellies and juices made from them.
Wine enthusiasts prefer wines made from one species native to Eurasia, whose very name means the wine producing grape – Vinifera.
The Vinifera species, now planted worldwide, contains more than 1500 varieties used for commercial winemaking, although most wines are made from fewer than 30 varieties, such as Grenache, Chardonnay, Cabernet, Pinot etc.
What is it about Vinifera that's makes it the winemakers choice?
Vinifera vines are hermaphrodite. The same vine bears both male and female flowers so it self-pollinates ensuring successful grape production.
Its grapes contain all that is necessary to make wine. It has enough juice containing enough sugar to ferment to a reasonable amount of alcohol. It has enough acidity to balance sweetness and enough tannins to make a palatable wine.
Few of non-vinifera grapes are so balanced, and most non-vinifera grapes cannot make wine without addition of water or sugar.
Non-vinifera varieties are grown in regions where Vinifera struggles, usually because of cold or humidity.
The two non-vinifera wines I introduced to my tasting were Norton and Chambourcin. Norton is considered, by those who champion it, to be America's own native grape. It is of the species Vitis aestivalis, meaning the summer grape. However recent DNA research suggests it has some vinifera parentage. Norton was the result of natural crossing. It was discovered as a seedling around 1820 by Dr Norton in Virginia. Norton makes a dark red wine indistinguishable from vinifera.
Some vines are the result of crossing two different species and are known in viticulture as hybrids. (Varieties whose parents are of the same species are called crosses).
Chambourcin is a hybrid that was deliberately bred by Joanne Seyve in 1945. It is the result of a series of crossings, i.e. its parents were hybrids, as were their parents. This grape also makes a wine indistinguishable from vinifera, and indeed was voted the best wine of our tasting.
Non-vinifera wines at the tasting were Strussione Cave Norton 2009 (St Genevieve, Missouri), Chrysalis Vineyards Norton 2009 'Sarah's Patio Red' (Middleburg, Virginia), and our winner Cream Ridge Winery Chambourcin Reserve (New Jersey).
*U3A - University of the Third Age - see https://myu3a.org , www.calpro-online.org/eric/docs/tia00070.pdf , and www.u3a.org.uk
Talk about wine on our
forum
.
Peter F May is the author of
Marilyn Merlot and the Naked Grape: Odd Wines from Around the World
which features more than 100 wine labels and the stories behind them, and
PINOTAGE: Behind the Legends of South Africa's Own Wine
which tells the story behind the Pinotage wine and grape.


Related Articles
Editor's Picks Articles
Top Ten Articles
Previous Features
Site Map





Content copyright © 2022 by Peter F May. All rights reserved.
This content was written by Peter F May. If you wish to use this content in any manner, you need written permission. Contact Peter F May for details.