Do You BYO - Bring Your Own Wine?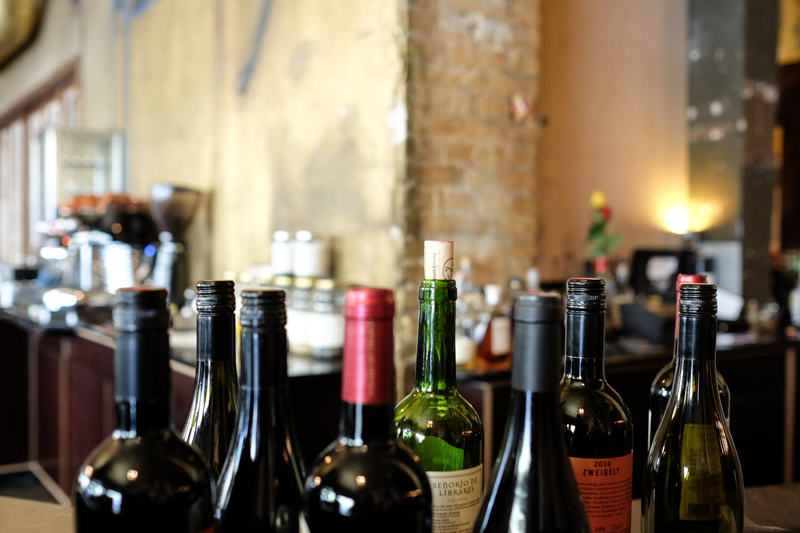 Do you BYO? Have you taken a bottle of wine into a restaurant and have the waiter open and serve it to you with your meal?
There are four types of wine lists, those with major brands from mass production wineries, usually sourced from one distributor, at cheap prices and, unfortunately, the same sort of list priced exorbitantly. Then there are lists with individually chosen wines that excite and these come in both fairly and painfully priced versions.
But sometimes you can BYO. A steak house that's just opened in my home town states on its menu 'Bring a bottle of your favourite wine to Prime Steak & Grill on Monday evenings. Whether it's a 1945 Chateau Petrus or simply a bottle of French plonk, we'll be serving it for you at no charge, corkage free!'
BYO is strange. Restaurants can make a good profit by selling wine, so it's not clear to me why they allow it. But maybe they get more business from wine lovers. I know when I'm in an area where one restaurant allows BYO I'll choose to dine there rather than at others.
Local laws govern whether BYO can be allowed. Restaurants that do not have licenses to sell alcohol often welcome BYO, but some jurisdictions don't allow any alcohol to be served without a license and others ban BYO outright.
Restaurants in wine producing regions are much more likely to allow BYO, and it's a bonus to tourists to be able to visit a winery and buy a wine they like to consume back at their hotel or evening restaurant. BYO is widespread in California, South Africa and New Zealand.
In South Africa's wine lands many restaurants and pubs have very poor lists which confused me in my initial visits. I was then invited out to dinner in Stellenbosch with a group of winemakers, one of whom carried from his SUV a box of a dozen different bottles that were opened and passed around. I realised then that anyone who was interested in wine brought their own, and though some restaurants charged a nominal corkage fee, many didn't.
There are some unwritten rules about BYO. First is that you shouldn't bring in a wine that is available from the restaurant. Yes, the plonk on their list may cost twice what you can buy it for in the supermarket, but it's just not done.
Secondly it should be a special wine. Getting the cheapest plonk just to save a little money is just rude.
Thirdly, because it's a special wine, you should offer the sommelier (if there is one) a taste. In some jurisdictions wait staff aren't allowed to drink at work, in such cases I offer to pour a measure for them to taste after their shift, but it's the thought that counts.
Lastly, if you're in a culture where a tip is expected, then your tip should reflect what you'd have tipped if you had bought from the wine list.
If you want to BYO it's wise to call ahead to check it's allowed.
Talk about wine on our
forum
.
Peter F May is the author of
Marilyn Merlot and the Naked Grape: Odd Wines from Around the World
which features more than 100 wine labels and the stories behind them, and
PINOTAGE: Behind the Legends of South Africa's Own Wine
which tells the story behind the Pinotage wine and grape.


Related Articles
Editor's Picks Articles
Top Ten Articles
Previous Features
Site Map





Content copyright © 2022 by Peter F May. All rights reserved.
This content was written by Peter F May. If you wish to use this content in any manner, you need written permission. Contact Peter F May for details.