Yealands Estate, Marlborough, New Zealand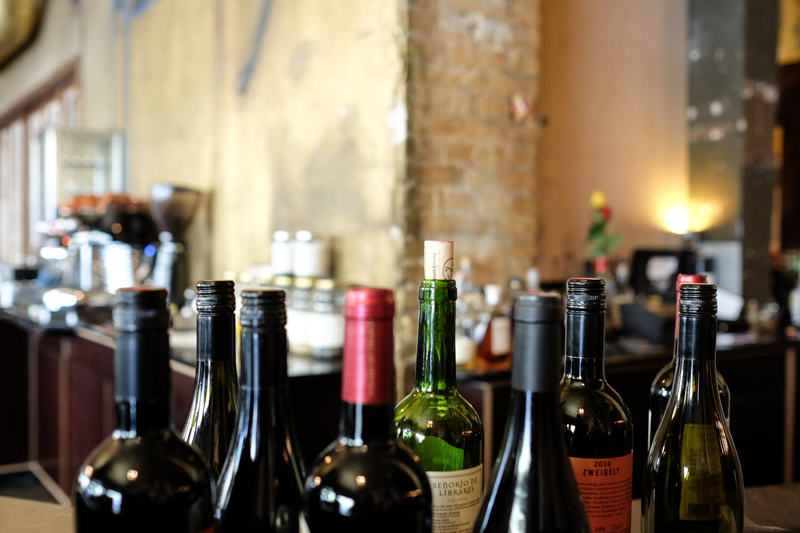 The approach to Yealands winery is spectacular. Once you turn of the main highway that connects Blenheim with the rest of the New Zealand's South Island all you can see is row after row of vines. They go in parallel lines straight as an arrow up and down slopes to the horizon for mile after uninterrupted mile.
Yealands Estate is at the north east tip of the South Island. It stops at the cliff tops over-looking Cook Straight and the North Island, and on a clear day, they tell me, you can see as far as Hawke's Bay.
The Marlborough wine region is divided into three sub-regions, with the Wairau Valley overlooking Cloudy Bay at the north and the Awatere Valley at the south. Wairau was planted first and gained New Zealand's reputation for outstanding Sauvignon Blanc.
When Peter Yealands bought his property on the coastline of Awatere Valley experts said it was unsuitable for vines. It was too cold, too dry and subject to fierce sea breezes. Peter Yealands had spent his life doing what other others said was impossible. His motto is 'Think boldly, tread lightly and never say it can't be done.'
He terraformed the land by smoothing hills, filling ravines and then used GPS to plant his rows of vines. But this is not a sterile landscape, counter intuitively he also created 25 wetlands that attract birds and planted 75,000 native trees and flaxes. With over 1,000 hectares (2,470 acres), Peter Yealands has the largest privately owned vineyard in New Zealand.
He was determined to farm and make wine sustainably, and created the world's first winery certified CarboNZeroCERT™ from inception.
The winery is low with a sloping roof that collects rainwater and was built to be low impact and sustainable.
When you visit you are shown to a small theatre where Peter Yealands, on film, shows you his vineyard from the air and explains his vision. We accepted his invitation to take a self-drive tour of the vineyards. Signs of his methods soon appeared. Thick bundles of vine cuttings are used as barriers, there's an enormous mound of grape skins rotting down to become compost, and small sheds on wheels house chickens that live among vines eating grubs and snails that prey on grapes.
We stopped at a clearing to walk to the edge of high cliffs. Below waves pounded on a gravel beach and we looked down on wheeling sea-birds. The wind was blowing in our face and low clouds over the Cook Straight reduced the view of North Island to a dark blur on the horizon.
We could hear classical music from loudspeakers on a tall pole in the vineyard. An MP3 player powered by solar panels serenades the growing grapes, and we learned that those chickens nearby produce more double yolked eggs.
Rather than use machinery to cut grass between vine rows, Yealands use animals. But the initial idea of using sheep was abandoned when they found grapes tastier than grass. Next guinea-pigs were trialled but these became food for raptors attracted by Yealands wetlands. Now a miniature breed of sheep known as Babydoll that aren't tall enough to reach grapes graze the vineyards.
The cool of the area and stress caused by the winds produce small grapes with intense flavours. The vineyard is planted with Sauvignon Blanc, Pinot Gris, Pinot Noir, Riesling, Gewürztraminer, Viognier, Grüner Veltliner and Tempranillo.
Some wines are available in 'eco' bottles which 89% lighter than glass and recyclable.
I tasted
Yealands Estate Single Vineyard Sauvignon Blanc 2014 ($22.95) – Beautuful pure fresh clean fruit. Gooseberry and citrus flavours. Inpressive.
Yealands Estate Single Vineyard Pinot Gris 2014 ($22.95) – More body and less acidity than the Sauvignon Blanc, in contrast this subsequently seems rather neutral.
Yealands Estate Single Vineyard Pinot Noir 2013 ($26.95) – Intense fruit on nose, less intense on palate, good fruit, cherry and some wood characteristics. Great food wine.
For the Chinese market they make a pink berry flavoured wine called Sauvinoir from Sauvignon Blanc into which has been blended red juice from the red-fleshed Kolor variety.
Yealands Estate (www.yealands.com) is reached by taking the signposted turning at Seddon, 24 kilometres south of Blenheim on Highway 1
Talk about wine on our
forum
.
Peter F May is the author of
Marilyn Merlot and the Naked Grape: Odd Wines from Around the World
which features more than 100 wine labels and the stories behind them, and
PINOTAGE: Behind the Legends of South Africa's Own Wine
which tells the story behind the Pinotage wine and grape.
Disclosure - Peter F May visited Yealands at his own expense. There is no charge for wine tasting


Related Articles
Editor's Picks Articles
Top Ten Articles
Previous Features
Site Map





Content copyright © 2022 by Peter F May. All rights reserved.
This content was written by Peter F May. If you wish to use this content in any manner, you need written permission. Contact Peter F May for details.