Do Bahá'ís Believe in Evil Spirits ?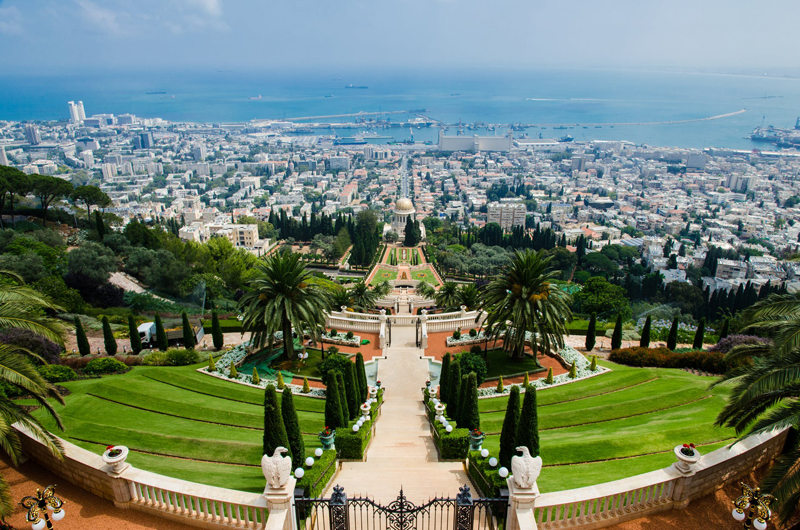 Demon possession and the influence of evil spirits or the devil were common topics of conversation when I was a child in rural 1940s and 1950s. All sorts of problems were ascribed to them, from bad weather to abusive neighbors and stupid politics--and especially to misbehaving children!
Possibly the fact that when asked why they did something reprehensible, small children will mumble that they don't know may have contributed to the need to blame something or someone else. However, telling on one's siblings or friends was likely to get punishment of the tattler as well as the guilty in my family. And I do remember many times when sheepish adults would give the excuse that the devil made them do it!
Otherwise, I don't believe I grew up with much in the way of common superstitions. My parents generally explained such beliefs as fear of walking under ladders, black cats being bad luck, and tossing spilled salt over one's shoulder as being foolish or irresponsible, neither of which they wanted their children to become. I have difficulty being patient when religious or otherwise knowledgeable people will not take responsibility for their own bad decisions and rash actions.
So when I encountered the Bahá'í Faith, this whole business about free will, personal responsibility, evil and evil spirits was important to me. Here's the gist of the explanation I found:
"The reality underlying this question is that the evil spirit, Satan or whatever is interpreted as evil, refers to the lower nature in man. This baser nature is symbolized in various ways.... God has never created an evil spirit; all such ideas and nomenclature are symbols expressing the mere human or earthly nature of man. " - 'Abdu'l-Bahá, Foundations of World Unity, p. 77
Bahá'ís, I learned, believe that humanity has a dual nature--essentially spirits associated for a time with physical bodies, and that both aspects have innate characteristics. The purpose of religion, they believe, is to develop the spiritual nature and to channel the physical into useful activity. Further, the Bahá'í Faith teaches that all religion is from the same Source, revealed progressively over time as mankind has grown and developed. The satanic forces referred to in past religious teachings were symbols shaped by the capacity for understanding in those days.
"The terms 'Satan', the 'Evil One', do occur in the scripture but they are simply symbols for man's base and worldly nature, which is the source of imperfection and sin and which can be overcome by the 'quickening spirit'. 'Satan' is, as 'Abdu'l-Bahá put it, 'the evil ego within us, not an evil personality outside'. It is in this sense that Bahá'u'lláh refers to the 'veils of the satanic self' that must 'be burned'." - Udo Schaefer,
Baha'i Ethics in Light of Scripture, Vol. 1,
p. 71
Bahá'ís do not deny the existence of evil, however. "We know absence of light is darkness, but no one would assert darkness was not a fact. It exists even though it is only the absence of something else. So evil exists too, and we cannot close our eyes to it, even though it is a negative existence. We must seek to supplant it by good..." -
Lights of Guidance,
p. 512
You Should Also Read:
What Does Free Will Actually Mean?
Sin
Dealing with Injustice


Related Articles
Editor's Picks Articles
Top Ten Articles
Previous Features
Site Map





Content copyright © 2023 by Cheryll Schuette. All rights reserved.
This content was written by Cheryll Schuette. If you wish to use this content in any manner, you need written permission. Contact Cheryll Schuette for details.