What's the Best Grapes for Fizz?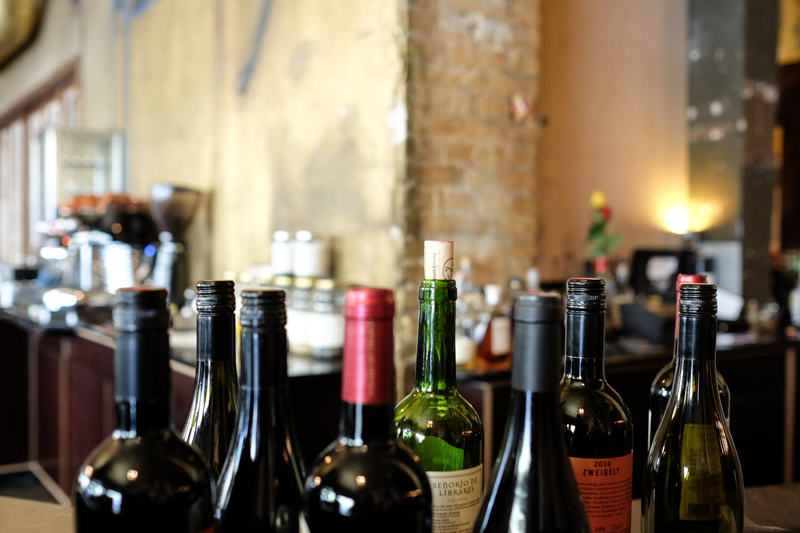 What do the following sparkling wines have in common: Jansz from Tasmania, Westport Rivers from Massachusetts, Cono Sur from Chile, Schramsberg from California and Ridgeview in England?
Answer is that they are all made from one or more of Chardonnay, Pinot Noir and Pinot Meunier. These are the three varieties used to make Champagne. And before going further let agree that Champagne is the sparkling wine from the Champagne region of France and only there.
So why are these three grape varieties being used around the world to make premium sparkling wine? The answer appears to be that other wineries are attempting to make wines as close to Champagne as possible. But they don't have the same climate, or regulations so wouldn't it be better they used local grape varieties or ones that best suit their conditions?
In Spain, where quality sparkling wine is called Cava, local varieties Macabeu, Parellada, and Xarello predominate. In France's Loire Valley the local Vouvray sparkling wine is made from Chenin Blanc, in Bordeaux they use principally Semillon, Sauvignon Blanc and Muscadelle.
If Champagne didn't exist, didn't have such a cachet then it's unlikely that a new winery in the region intending to make a sparkling wine there would, with a free choice, chose to plant Chardonnay, Pinot Noir and Pinot Meunier.
That these three varieties are used for Champagne is a result of ancient history, disease and bureaucracy. Pinot Noir's origins are in the Burgundy region of France and the Champagne region lies just north. Over centuries in Burgundian vineyards Pinot cross bred with other varieties and produced some successful offspring varieties, of which Chardonnay is one. Pinot Meunier is a minor mutation of Pinot Noir, thus Pinot Noir and Meunier are relatives of Chardonnay. However other grape varieties were grown in Champagne, and some still are in a very small way. These include Pinot Blanc and Pinot Gris which are both mutation of Pinot Noir, Petit Meslier, which is related to Chardonnay, and Arbane.
In the late 1800s Phylloxera arrived and wiped out vineyards. They had to be replanted with new vines grafted onto resistant rootstock. At this time commercial choices had to be made of which varieties to choose, and those which were less productive or difficult to grow were forgotten. More than half of Champagne vineyards are planted with Pinot Meunier, a variety found hardly anywhere else. Chardonnay and Pinot Noir were the other two favourites though some Gamay, another offspring of Pinot Noir, was also planted.
When appellation rules for Champagne were drafted in the 1930s it was decided that Champagne would be made from three varieties, the three that already covered most of the vineyards - Chardonnay, Pinot Noir and Pinot Meunier. Also allowed for historical reasons are Pinot Blanc, Pinot Gris, Petit Meslier, Chardonnay and Arbane. But it is not allowed to increase plantings of these varieties which take just 0.02% of Champagne's vineyards.
I do not think that Chardonnay, Pinot Noir and Pinot Meunier are automatically the best grapes for making sparkling wine, for instance Chenin Blanc makes a delightful fizz, fuller bodied with less of the puckering acidity often found in Champagne. Through the fame of the Champagne name, fizz makers elsewhere are tempted to duplicate it. But if I am going to drink a sparkling wine from elsewhere I'd rather not have a copy-cat wine, because if I want fizz from Chardonnay, Pinot Noir and Pinot Meunier then I'll buy Champagne.
Do you agree? Talk about wine on our
forum
.
Peter F May is the author of
Marilyn Merlot and the Naked Grape: Odd Wines from Around the World
which features more than 100 wine labels and the stories behind them, and
PINOTAGE: Behind the Legends of South Africa's Own Wine
which tells the story behind the Pinotage wine and grape.


Related Articles
Editor's Picks Articles
Top Ten Articles
Previous Features
Site Map





Content copyright © 2022 by Peter F May. All rights reserved.
This content was written by Peter F May. If you wish to use this content in any manner, you need written permission. Contact Peter F May for details.