Blending Wine Varieties Makes Sense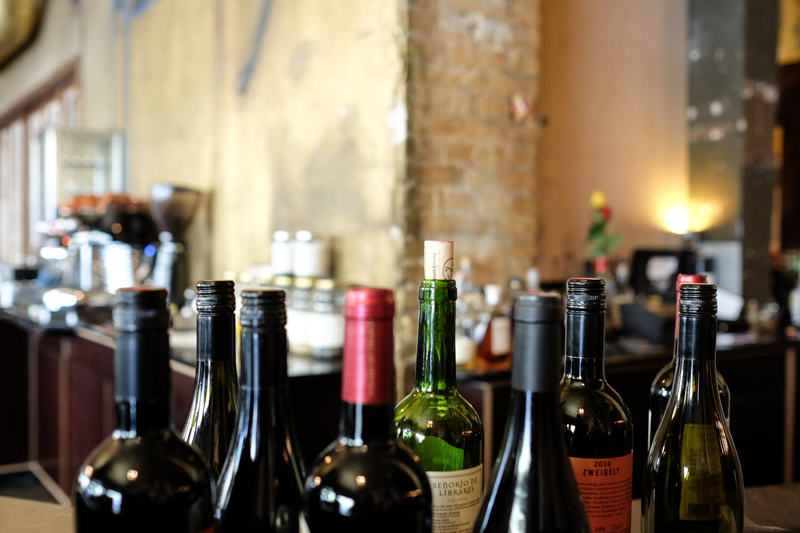 In the late 1970s there was a move away from using old-world names on new-world wines fuelled partly by pride in the product and partly because of international trade restrictions.
Varietal labelling, naming the wine after a grape variety, and single variety wines became commonplace.
In Europe most wines are made from blends of different varieties, with notable exceptions in Burgundy, Alsace and Germany. Bordeaux, Champagne, Rhone, Rioja and Chianti are all blends.
In the new-world wines were sold by generic names. Paul Masson's California 'Hearty Burgundy' was a blend of whatever was available, as were white house wines called 'chablis'. Australia's popular 'Houghton's White Burgundy' was a blend of various varieties.
But why blend varieties? One reason is tradition, but that came about as a result of two others: Practicality and Artistry.
It makes sense for a winemaker to grow different varieties. Soil types, altitudes, water retention and light can vary across a vineyard and suit some varieties above others.
Varieties differ in growing, so hailstones at flowering time may damage one variety while another has yet to flower and escapes.
Likewise disease could affect one variety while bypassing another.
If one variety fails it is not a total disaster when wine can be made from others.
Varieties that ripen at different times allow harvesting teams to pick in rotation, and at the winery the same fermenting tank could take each variety in turn.
Using several varieties to make one wine rather than working with a single one is like comparing a chord to a single musical note. The winemaker can blend complementary varieties to get a wine greater than the sum of its components. A variety with a great aroma and initial taste, but which fades in the mouth could be paired with a variety that delivers a lingering aftertaste. Or an intensely flavoured wine blended with a productive but neutrally flavoured wine. A red wine with a good flavour but pale colour could be matched with a dark coloured wine.
Just as chefs add spices and herbs to enhance dishes, so different varieties offers winemakers a palette of favours to work with. Classic matches are Cabernet Sauvignon and Merlot and a new favourite is GSM blends, meaning Grenache, Syrah and Mourvedre.
However, some options are open to makers of single variety wines, and not only by using different clones of the same variety.
A wine labelled as a single variety can legally contain up to 15% of other varieties, and winemakers do sometimes take advantage of this. If you've ever wondered why some California Pinot Noirs are so much deeper coloured than Pinot Noir from Burgundy, it might not just be the hotter weather.
The sixth most planted wine grape variety in California is Rubired, a rare red fleshed grape producing an intensely dark red-purple juice which, sometimes condensed, is widely used to add colour to pale red wines.
Blending varieties offers the winemaker more flavours to work with and the opportunity to make a distinctive wine. Growing several varieties gives insurance against bad weather and maladies.
Talk about wine on our
forum
.
Peter F May is the author of
Marilyn Merlot and the Naked Grape: Odd Wines from Around the World
which features more than 100 wine labels and the stories behind them, and
PINOTAGE: Behind the Legends of South Africa's Own Wine
which tells the story behind the Pinotage wine and grape.


Related Articles
Editor's Picks Articles
Top Ten Articles
Previous Features
Site Map





Content copyright © 2022 by Peter F May. All rights reserved.
This content was written by Peter F May. If you wish to use this content in any manner, you need written permission. Contact Peter F May for details.