Can Wine Taste of Minerals?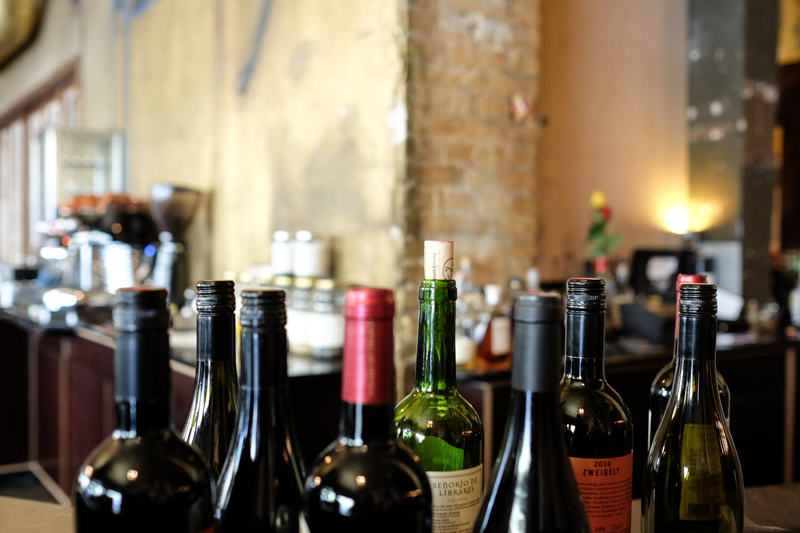 Ever been at a tasting when someone recognises a flavour in the wine and confidently remarks that it's from the limestone or slate the grapes are planted on?
Some wines are famous for their minerality, for example Chablis for limestone and Moselle for slate When I visited La Chablisienne co-operative, producers of almost a third of all Chablis wines, they passed around a heavy chunk of Kimmeridgean stone embedded with the shells of ancient sea creatures and explained that this lime rich soil gave the distinctive gunflint and steely crispness found in Chablis wines. There's a different appellation – Petit Chablis – for wines of the area not planted on this soil.
Yet an article in New Scientist* pours scorn on the belief that we can taste minerality. It quotes Barry Smith, University of London's School of Advanced Study, who said: "The ides you can taste minerals from the soil is absolute rubbish." He added "if you lick a slate, it has no flavour."
Even if they could be tasted the article argues there's no way for a vine to extract minerals from the soil in sufficient quantity to be noticeable in a grape.
So why do so many tasters find these tastes? There's no doubt that the same variety grown in different locations do taste differently.
I think the reason is that there's no flavour chart. If we talk about colour we can specify a specific tone by referring to Pantone. To describe wine tasters grope for descriptors.
On one's first taste of Chablis, if its distinctive flavour is explained as being caused by limestone soil, then limestone becomes the descriptor of that flavour. It doesn't matter whether or not the taste actually is limestone, but that is accepted as the name for that taste.
I didn't, and I didn't see anyone else, lick the block of Kimmeridgean in Chablis. When New Zealand Sauvignon Blanc first arrived in Britain several wine writers linked it to gooseberry, a common British kitchen garden plant. The gooseberry descriptor that appeared on back labels was used by people around the world who have never encountered that pungent green hairy fruit.
Something does cause the taste in wine. The fewer grapes grown on a vine the more intense is the flavour of those which are left, and that's why vineyards deliberately remove bunches during 'green harvest'. I've been with winemakers and seen them correctly identify the vineyard or appellation a wine comes from.
If science can't explain the reason, it may just be that science has yet to discover the mechanism,
Talk about wine on our
forum
.
Peter F May is the author of
Marilyn Merlot and the Naked Grape: Odd Wines from Around the World
which features more than 100 wine labels and the stories behind them, and
PINOTAGE: Behind the Legends of South Africa's Own Wine
which tells the story behind the Pinotage wine and grape.
*'Grape Expectations' by Chris Simms, New Scientist 9 May 2015


Related Articles
Editor's Picks Articles
Top Ten Articles
Previous Features
Site Map





Content copyright © 2022 by Peter F May. All rights reserved.
This content was written by Peter F May. If you wish to use this content in any manner, you need written permission. Contact Peter F May for details.