Do Bahá'ís Believe in Exorcism ?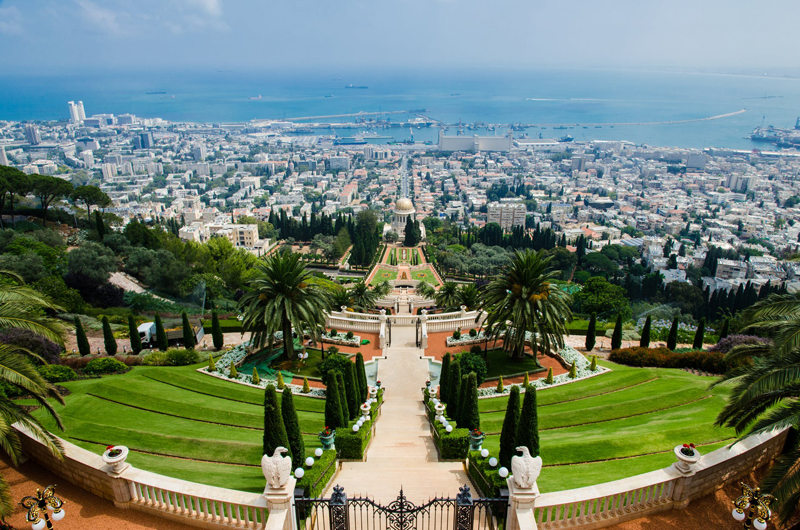 Demons, vampires, zombies and other evil spirits are very popular in mainstream entertainment media today, and were a part of folklore and religion forever. Not the better part, in my opinion! However, I do sometimes look at the behavior of individuals, governments and corporations and wonder about evil incarnate.

I do not want to believe in beings that could force me to sin. But neither do I want to think I'm inherently capable of evil. Perhaps, believing "The Devil made me do it!" is a less shocking explanation. Bahá'ís, however, take a different perspective. They are religious folk, but believe that each individual must take responsibility for personal attitudes and behavior. Their religion teaches that humankind is imperfect--although capable of perfection--and in fact, has that as the purpose of life. Evil for them is the absence of good, just as dark is the absence of light, but has no innate power.

'Abdu'l-Bahá, the son of Prophet/Founder Bahá'u'lláh, explains, "As to the question of evil spirits, demons and monsters, any references made to them in the Holy Books have symbolic meaning. What is currently known among the public is but sheer superstition." - Lights of Guidance, p. 512 But every day some people continue to behave very badly, so evil inspiration must come from somewhere. He explained further, "The reality underlying this question is that the evil spirit, Satan or whatever is interpreted as evil, refers to the lower nature in man. This baser nature is symbolized in various ways. In man there are two expressions, one is the expression of nature, the other the expression of the spiritual realm....If you should leave a man uneducated and barbarous in the wilds...would there be any doubt about his remaining ignorant? God has never created an evil spirit; all such ideas and nomenclature are symbols expressing the mere human or earthly nature of man. It is an essential condition of the soil of earth that thorns, weeds and fruitless trees may grow from it. Relatively speaking, this is evil; it is simply the lower state and baser product of nature." - 'Abdu'l-Bahá, Foundations of World Unity, p. 77

So each Bahá'í has to fight his/her own lower nature to develop virtues of the spirit, and to overcome negative emotions and actions. Yet, demons and demonic possession are still believed in many parts of the world, including modern religious communities. Exorcisms can be arranged even in First World nations that otherwise consider themselves highly civilized. Participants believe those practices are successful.

Personally, I never argue with results--only with the explanations of how they were achieved. There are just too many questions and not enough proof of the answers to choose up sides and fight about any 'fact' now being touted! However, I am member of an organized religion, the Bahá'í Faith, and as anyone who has a religious practice will agree, there are always points about which faith is the temporary answer while awaiting certainty. One believes before one knows. I have learned enough over some 50 years of study to be willing to accept a few things on faith for a while longer.

Meanwhile, the international governing body of the Bahá'í Faith has specifically advised, "In answer to those who may ask you what the stand is of your religion on the subject of demons, you can say without hesitation that the concept of Satan or the Devil as an actual being opposed to God is rejected by the Bahá'í teachings but that the term is understood by Bahá'ís to mean the promptings of self and desire and the dark side of human nature." - in a letter from the Universal House of Justice to an individual believer, quoted in Traditional practices in Africa, 1998 Dec 16

For more on the topic, 'Abdu'l-Bahá, in talks published as, Some Answered Questions, provides a much more extensive discussion of the problem of evil than I can pursue in this short article. The book is available free to read or download on line, and may be purchased in print, as well.



You Should Also Read:
The 5 Most Outrageous Things Bahá'ís Believe
Do Bahá'ís Believe in Evil Spirits ?
What Does Free Will Actually Mean?


Related Articles
Editor's Picks Articles
Top Ten Articles
Previous Features
Site Map





Content copyright © 2023 by Cheryll Schuette. All rights reserved.
This content was written by Cheryll Schuette. If you wish to use this content in any manner, you need written permission. Contact Cheryll Schuette for details.