In the Pink with Rose Wines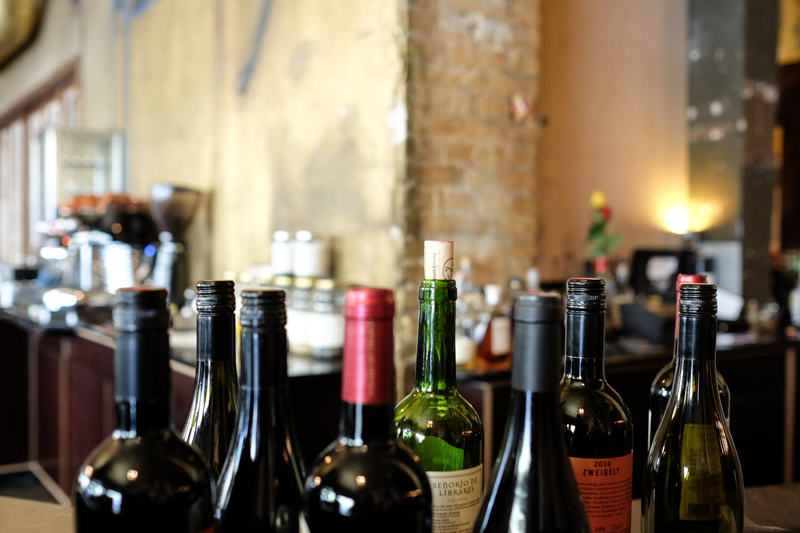 Summer is when thoughts turn to wines neither red nor white but in-between. From the palest ethereal pink through deeper hues to almost red, or orange these wines look beautiful in the glass. They're served chilled, like a white wine but have a bit more body to them.
Pink wines are called rosé in French, a term widely accepted elsewhere, but the terms blush, eye of the partridge and skin of an onion are also used, with the latter two applied to wines with an orange tint to them.
Some wine enthusiasts don't consider pink wines as 'serious', but that's not the case in Provence in southern France where most wines are pink and that's all you see people drinking in restaurants.
Maybe the dismissive attitude arises from first memories wine drinking. Many, me included, started with sweetish Mateus Rosé, Lancers or 'white' Zinfandel, then considered moving to drier white or red wines as a progression. I've been to wineries who tell me they call their off-dry rosé bottling 'wine with trainer wheels'.
But there are many bone dry rosé wines that would satisfy the most serious drinker.
So what makes a wine pink? There are two main methods. First is 'saignée', which is the French term for bleeding. When winemakers want to intensify the colour of red wine they remove (or bleed off) some of the fermenting juice thus increasing the ratio of grape skins to juice. It's black grape skins that give red wine its colour. The bled-off juice can then finish its fermentation to produce a pink wine; how pink depends on how long the juice was in contact with the skins.
The other way is when the intention from the beginning is to make a pink wine. In this case the winemaker judges when the fermenting juice has gained enough colour and then pumps the juice off this skins which are discarded.
They are the two main methods. A third, which is to blend red wines with white is done by some very large producers, but it's not legal for quality wines in the EU. With one notable exception, and that is in Champagne. Because pink Champagne can lose its colour during the process, it's allowed to blend in a little red Pinot and rosé Champagne sells at a premium.
Talk about wine on our
forum
.
Peter F May is the author of
Marilyn Merlot and the Naked Grape: Odd Wines from Around the World
which features more than 100 wine labels and the stories behind them, and
PINOTAGE: Behind the Legends of South Africa's Own Wine
which tells the story behind the Pinotage wine and grape.


Related Articles
Editor's Picks Articles
Top Ten Articles
Previous Features
Site Map





Content copyright © 2022 by Peter F May. All rights reserved.
This content was written by Peter F May. If you wish to use this content in any manner, you need written permission. Contact Peter F May for details.