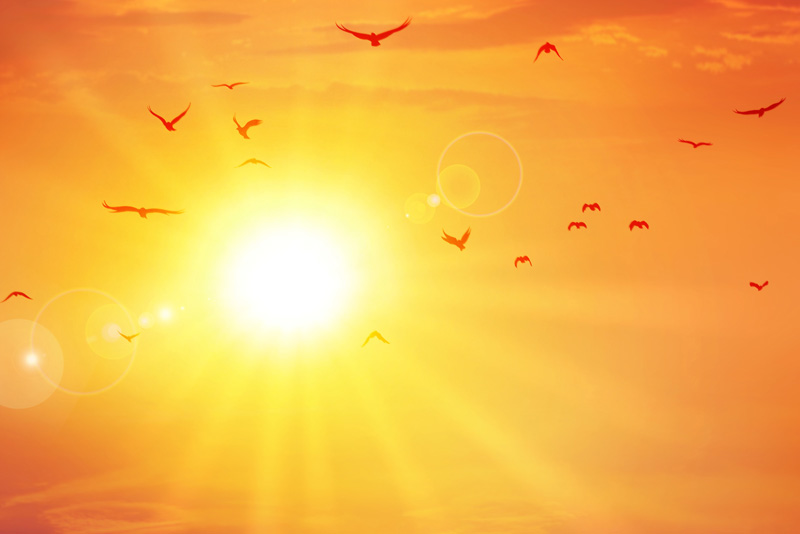 "Be still and know that I am God. I will be exalted among the nations, I will be exalted in the earth!" Psalm 46:10 ESV This is a memory verse that should come to mind every time I struggle or worry. Every time I am depressed or frightened. Every time I feel powerless, it reminds me whose child I am.
Historical background - This psalm is thought to be written telling of God's deliverance of Jerusalem from the Assyrians during the reign of King Hezekiah. The psalmist stresses God's presence with his people, even though the times were terrifying.
Be still
means to remain in place or at rest, free from sound or noise, turbulence of commotion. Can you see a mother in the midst of her rowdy children? When she's had enough of their chatter, the strong words, "Be still!" silence them in an instant.
Know that I am God
Just as the children's acknowledgement of their mother's authority causes them to be still, true knowledge of God brings peace – God's voice commands silence, not only in me and my mental turmoil, but of the surrounding circumstances. His authority extends not only to His children, but to those who refuse to acknowledge him. At the time of judgement they too will be still and know that He is God.
Exalted among the nations, exalted in the earth
Exalted means raised or elevated, lofty. There will be a day when the whole earth will exalt him as Creator and Sovereign Lord.
I need this memory verse. Sometimes, I am so full of me and my thoughts, I lose sight of God. And when that happens, I block others line of vision.
I need to be still before God in times of contemplation, as well as when confronting turmoil in my life. I need to remember who my God is. He isn't small or powerless over the evil of this world as some describe him.
Admire art masterpieces depicting clouds, sunrise, and sunsets. Then stand under the heavens and contemplate the real thing—the luminescence of sunrise or the fire of sunset. There is no comparison. No matter how sincere or talented, we are unable to reproduce the magnificence of God's glory. (Read Psalm 19:1.)
He is Creator God, Almighty, Sovereign, Faithful, Just, Merciful, Omniscient, Omnipotent, Loving, Savior.
These are a few bible verses to read as reminders when being still before God.
Isaiah 33:10, Isaiah 55:9, 1 Kings 19:12, Philippians 4:19
You Should Also Read:
All Things For Good, Memory Verse
Be Transformed Not Conformed Memory Verse
Psalm 23 Memory Verse


Related Articles
Editor's Picks Articles
Top Ten Articles
Previous Features
Site Map



Follow @LynneChapman
Tweet





Content copyright © 2022 by Lynne Chapman. All rights reserved.
This content was written by Lynne Chapman. If you wish to use this content in any manner, you need written permission. Contact Lynne Chapman for details.