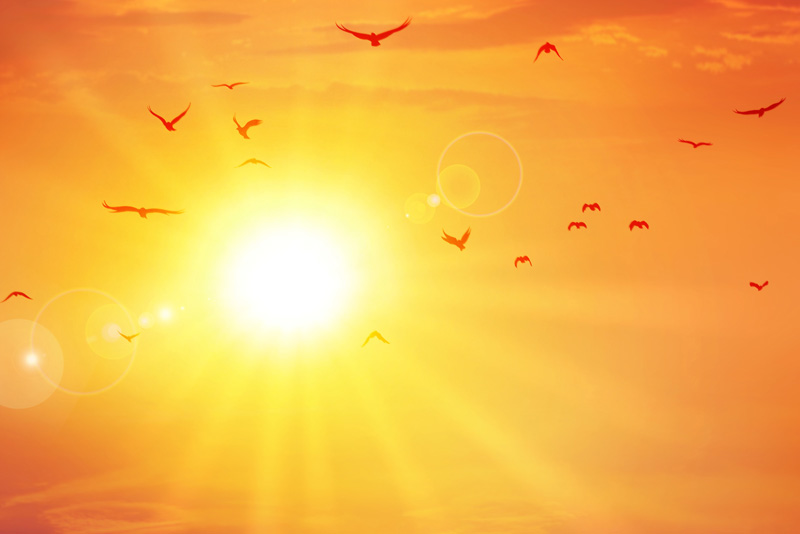 This week's memory verse is one that is repeated by many fearful or sorrowful Christians. Simply trusting and voicing the words encourages the heart and renews strength. This verse restores perspective, as we look at the troubles of this world, compared to our God who loves us.
"The Lord is my light and my salvation; whom shall I fear?
The Lord is the stronghold of my life; of whom shall I be afraid?"
Psalm 27:1 ESV
My light
Synonyms: Illumination, enlightenment, edification, understanding, guide
When I walk into a dark room, I am uncertain of my steps. What if I stumble over some unseen obstacle? There may be a hole I'll fall into. There may be a dangerous person or animal lurking there. It may be as simple as walking in the wrong direction, wandering from my destination and getting lost.
At night, not many of us venture out without some kind of light. We're used to electric lights, streetlights, flashlights, but if the electricity is off or the batteries die, we're in the dark. Go out on a moonless night, in an area where there is no artificial source of light—in pitch black—we don't get far.
We need light. This is true of spiritual light also. The artificial light, received from secular sources, is dim and runs out. As Christians, we turn to our Lord for understanding and direction. In the world to come, when God renews all things, there will be no need for our lamps, nor the sun and moon. God will be our constant and everlasting light.
My salvation
Synonyms: Deliverance, escape, rescue, restoration, protection
Salvation is the act of saving or protecting from harm or destruction. As Christians, our salvation is the deliverance from the power and penalty of sin.
The light gives me the understanding of where I was before Jesus and leads me to salvation.
The stronghold
Synonyms: Fortress, bulwark, tower, refuge
Some of us keep our precious possessions in a safe or strong box—built to protect against theft or destruction by fire. In a storm, I run for refuge. With my spiritual life, a stronghold is where I run for safety.
Whom shall I fear?
Of whom shall I be afraid?
The Lord God, Creator of everything, sovereign over everything, is my light and salvation. There is no one and no thing greater. A child is not afraid as he stands in the care of the biggest and strongest dad in the room.
David wrote Psalm 27. He had confidence in his security in the Lord, because of his obedience. He sought a relationship with, and worshipped the Lord daily. He sought and received peace, understanding and guidance. Even in the wilderness, with no walls around him, David knew his refuge was in God.
You Should Also Read:
Psalm Twenty Three Memory Verse
Romans 8/28 Memory Verse
Revelation 4.8 Memory Verse


Related Articles
Editor's Picks Articles
Top Ten Articles
Previous Features
Site Map



Follow @LynneChapman
Tweet





Content copyright © 2023 by Lynne Chapman. All rights reserved.
This content was written by Lynne Chapman. If you wish to use this content in any manner, you need written permission. Contact Lynne Chapman for details.