Do Baha'is feed the poor?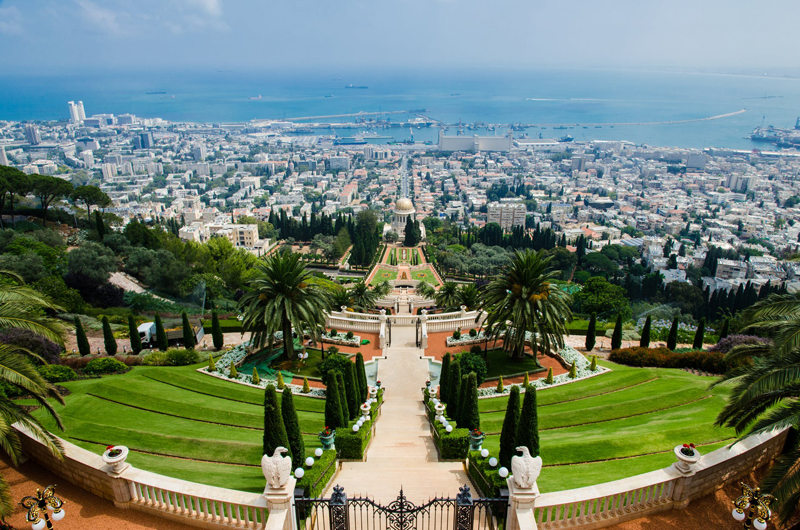 I was asked recently whether the Bahá'í Faith has social outreach programs for the needy--soup kitchens or free clinics or disaster relief, for instance. The religion, being less than 200 years old, is too new to have much resources, even for its own followers. However, Bahá'ís are people committed to changing the world for the better, and believe that Bahá'u'lláh provided religious and social laws to facilitate building a sustainable, peaceable world. As individuals, they will be at the front lines almost anywhere there is need.

There are, however, a great many socio-economic projects worldwide that are sponsored or inspired by individuals and local Bahá'i communities. Schools, clinics, micro-financing community banks, tree and truck farms, public health training, clean water and sanitation systems, literacy programs and local traditional radio stations are a few examples. In most cases, these projects grew out of consultation on a specific local need, and identified local resources and manpower to meet it.

The Bahá'í Faith is very clear about the need to heal the spirit while improving the material aspects of any problem. This is because just about any problem currently in the news has spiritual illness at its root. Poverty, hunger, disease, war and environmental pollution all stem from human vices such as, greed, dishonesty, irresponsibility, selfishness. Developing the virtues necessary for human happiness and welfare requires knowledge of true human nature, which is spiritual, not material.

Granted, the planet itself can precipitate disasters, but the species has managed to survive floods, ice ages, droughts, plagues and monsoons--at least till now. Currently the planet is not overpopulated, as there are plenty of resources to feed and house many billions. However, we are a badly behaved species, ignorant and arrogant, obsessed with amassing material goods instead of investing in virtues, relationships, and building sustainable systems.

So, when Bahá'ís engage in socio-economic action projects, there is a strong spiritual component. Not religious training or conversion or coercion, but recognition of the oneness of the human family across boundaries of age, sex, nationality, language and religious practice. Efforts in social action don't consist of the provision of goods and services alone, though that might be one of the needs being addressed. The primary focus is on building the character and capacity of the community engaged in change. Schools can be built, for instance, but need to belong to the people they serve, who will have control over and commitment to them.

Social and economic projects undertaken by Bahá'ís are about providing an arena for consultation, where all voices may be heard, and people can learn to work together by doing so in a safe and non-partisan way. In practice, this may take longer than just trucking in some prefab buildings and funding a teacher for the year.

In example, years ago I heard a story from some ambitious young people who had travelled into the interior of a sub-Saharan African country, far from urban amenities. They had heard that there was no school within walking distance of this particular village, and the national government was keen to have them fund and build one. But when they sat down with the men and women who lived there and discussed things, it became clear that although they did need a school, most of the children would only be able to attend part of the day, since they spent most of their time carrying water from a source several miles away.

Instead of building a school, the project became one of developing water resources, and resulted in a well and a locally elected committee whose purpose was to oversee and maintain it. A school was eventually built, but by the villagers themselves. They went on to add a clinic and septic system for village outhouses. Eventually they brought in outside teachers for adult classes in health and agriculture. All of this because the people themselves were empowered.

Community building and neighborhood improvement for Bahá'ís does not mean urban renewal--or converting everyone to their religious path. It is about building relationships and skills needed to change the world into a better place to live. Their process calls upon both the spiritual and material aspects of life, and it has been remarkably successful.

Those who want similar results have asked how it was done. I heard one speaker at the annual Bahá'í Social and Economic Development Conference in Orlando, Florida, say, "We explain it, but then they say, 'Tell us how to do that without the spiritual part.'" And there's just no way to do that..." - BSEDC 2010

"But, take heed, lest in thinking too earnestly of the things of the body you forget the things of the soul; for material advantages do not elevate the spirit of a man...in no wise does it glorify his soul...But let us rather exert ourselves for the attainment of spiritual advantages, for this is the only way of true progress, that which cometh from God and is alone Godly." - 'Abdu'l-Bahá, Paris Talks, p. 62-65

You Should Also Read:
How To Change the World
How Faith Will Change the World
Gettin' through Hard Times Together - Review


Related Articles
Editor's Picks Articles
Top Ten Articles
Previous Features
Site Map





Content copyright © 2022 by Cheryll Schuette. All rights reserved.
This content was written by Cheryll Schuette. If you wish to use this content in any manner, you need written permission. Contact Cheryll Schuette for details.