Gettin' through Hard Times Together - Review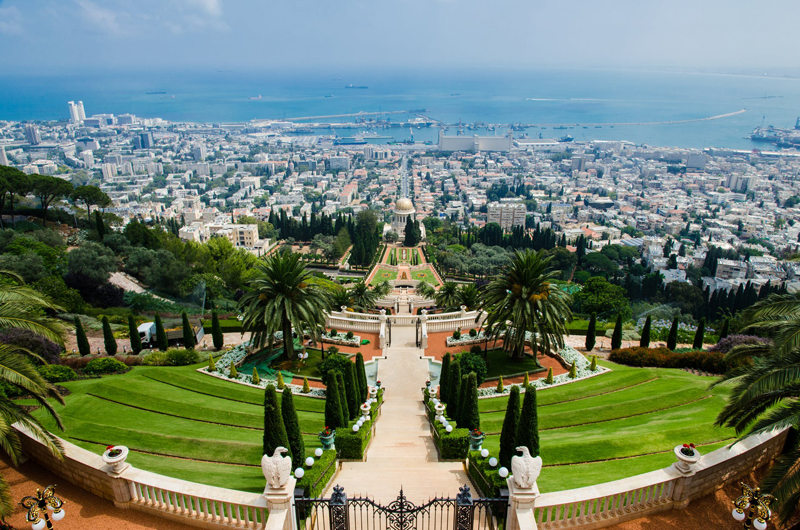 "I created thee rich, why dost thou bring thyself down to poverty?" - Bahá'u'lláh,
The Hidden Words
#13, Arabic
I've been reading William Barnes'
Gettin' through Hard Times Together: Creating Prosperity through Sharing, Service and Sacrifice.
In the author's own words, "This essay has provided one possible answer to Bahá'u'lláh's question above, namely, we are victims of an improper education that deprives us that which we inherently possess." p, 89
The book is a serious discussion of what needs to happen personally and culturally to create a better world. However, unlike most scholarly tomes, this paperback book is neither lengthy nor filled with obfuscatory prose meant to impress the reader with the author's erudition. (See what I mean?) The language is clear and relatively informal.
While the subject matter could be a thesis, the presentation of ideas is so much less formal that some readers might skip the title as being too simplistic. This is not a pop culture self-help book, however. Nor is the solution presented going to be easy. There will be, according to the author's understanding of the Bahá'í Faith, a serious need to re-educate mankind for the needs of this point in human history. Math and science alone will not be sufficient. In presenting a case for proper education, he says at one point, "I have attempted till now in this discussion on the purposes in our lives to link it with the notion of prosperity as the balance between material wealth and spiritual riches..." p.57
A proper education he defines as "more than learning a body of academic knowledge, or a set of skills related to gaining employment, or passively conforming to a cultural canon of beliefs and assumptions about Reality." p.16
"In the Bahá'í view, the education required to enrich the human mind and spirit must seek to develop those essentially moral attributes--including truthfulness, courtesy, generosity, compassion, justice, love, and trustworthiness--whole reflection in the everyday lives of human beings can create harmonious, productive families and communities and make the enjoyment of fundamental rights a reality for all their members. Such education, moreover, must help to instill in every individual a keen, emotionally grounded awareness of the fundamental unity of humankind. As people begin to see each other as members of one human family, they will become willing to discard negative learned stereotypes and begin to see people of other ethnic groups, nationalities, classes and religious beliefs as potential friends rather than as threats or enemies." - quoted from a paper presented by the Bahá'í International Community to the United Nations Decade for Human Rights Education.
Mr. Barnes supports the need for a spiritual component in education and life in order to transform both individuals and society for the better. He walks the reader through a Bahá'í understanding of the nature and purpose of human life, as well as defining both work and prosperity given that view. He presents the case that work is essential for personal and social development, and that, "In the Bahá'í teachings, spiritual development is never presented as the outcome of some special practices divorced from the practical activities of this world....Thus work itself is a spiritual practice, when seen as a form of worship." p. 54
"True prosperity is where the spiritual and the material are in harmonious balance for everyone, not just for oneself. Humanity is, generally speaking, far too concerned with its material side and is locked into a poverty mentality. The solution to the economic problem is fundamentally a spiritual one, because the "problem" is a lack of spiritual development....More spirit, not just more goods, is the answer, and infusing more spirit into society means, illogically to the poverty-mind, sharing generously." p.90
The quote may sound shocking, but it is part of the author's final statement. By the time the reader gets there, it will seem obvious--I promise! And besides a list of sources, there are two appendices that are definitely worth the price of the book, as well:
- "The Spirit of Justice," an essay by 'Abdu'l-Bahá, from Foundations of World Unity, p. 34-43
- "Rethinking Prosperity: Forging Alternatives to a Culture of Consumerism," the Bahá'í International Community's contribution to the 18th Session of the United Nations Commission on Sustainable Development, May 2010.
* I am not affiliated with the author or bookseller, and the book was purchased for personal use.
You Should Also Read:
How Education Needs to Change
Virtues - The Best Fuel for Business Success
Why Science and Religion Work Together


Related Articles
Editor's Picks Articles
Top Ten Articles
Previous Features
Site Map





Content copyright © 2023 by Cheryll Schuette. All rights reserved.
This content was written by Cheryll Schuette. If you wish to use this content in any manner, you need written permission. Contact Cheryll Schuette for details.