Serve This Wine with Your Next Ruben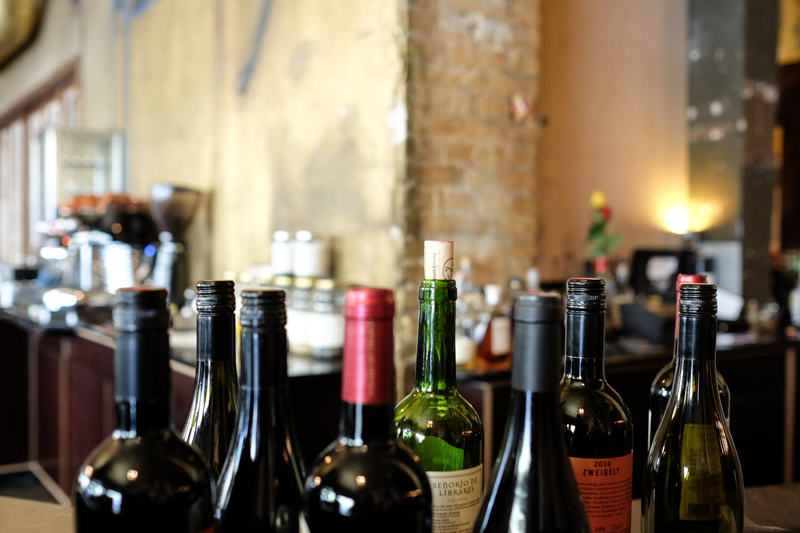 What's better than coming home from skiing or after a day at the beach on a Saturday afternoon and making up some hot ruben sandwiches?
Well I would have to say that you have to have wine with those rubens to make it all complete, naturally.
Years ago when were were fixing up our home, every Saturday we would have ruben sandwiches. It became a tradition. There was a deli place nearby that served these HUGE rubens with kraut and dark rye bread and they were so big that I could not eat it all in one meal.
So in honor of that place and time, here is a suggestion on how to make rubens with a twist and the right wine to go with them.
Start with dark rye or pumpernickel bread. You want a dense bread that will hold up to the contents you are placing between the pieces. My favorite is dark rye but the choice is up to you. Next mix up a little thousand island dressing with horse radish to taste. This will give the dressing a little zip and spice it up a notch.
When most people think of rubens, they think of corned beef. For this ruben you are going to use mesquite grilled chicken. You'll need 2 cups of mesquite chips covered with water and soaked for at least two hours. Next you'll need boneless and skinless chicken breasts. Mix up 2 Tbs Worcestershire sauce, 1/2 tsp ground black pepper and 1/4 tsp garlic salt along with the throusand island dressing with the horse radish sauce. Marinate the chicken in the refrigerator for 2 hours or more. You'll need to turn the chicken over a few times maybe every 20 or 30 minutes.
Get the barbeque grill up to between 350 and 400 degrees. Drain the chips and place them onto a large sheet of aluminum foil. Fold the top of the foil over and seal all four sides so you have a pouch. Poke a few holes in the top of the foil and place on the barbeque. You want to create some smoke with the chips and using the smoke to begin to grill the chicken. Chicken breat on the grill is tricky, since it can dry out if you are not careful and watch it closely. You want the center of the chicken to reach 150º - so check it often with a meat thermometer to make sure you don't dry it out.
When the chicken is done, slice the mesquite grilled chicken into 3 - 5 ounce portions and place it on the bread. Add 1/4 c sauerkraut to the top, and a 1 oz slice of swiss cheese. Drizzle a little more of the thousand island dressing with the horse radish over the top and place it back on the grill. You want to grill the sandwich so the cheese melts all over the grilled chicken.
The wine you will be serving will be:
Montecillo Crianza 2005
Rioja Denominación de Origen Calificada
13.5% Alc by Vol
Bottled by Bodegas Monticello, S.A.
Fuenmayor Spain
$12.99
This is a hearty red wine. The Montecillo Crianza winery was founded in 1874. They use Tempranillo grapes for this Montecillo Crianza. The wine is placed into oak barrels for over a year to age. When I poured the wine it was deep ruby in color and has a lush berry taste and smell. It is the ideal wine for a mesquite grilled chicken ruben or even a regular corned beef ruben. Give it a try. Maybe you'll like it as much as I did.
Here is a shot of what the bottle looks like:
Montecillo Crianza 2005
.
Let me know how things are going with you, O.K.?
Jim Fortune, The BellaOnline Wine Guy
Looking for a special wine? Try the Wine Searcher search engine!


Related Articles
Editor's Picks Articles
Top Ten Articles
Previous Features
Site Map





Content copyright © 2022 by Jim Fortune. All rights reserved.
This content was written by Jim Fortune. If you wish to use this content in any manner, you need written permission. Contact Peter F May for details.