Polycarp, Life-Long Devotion to Christ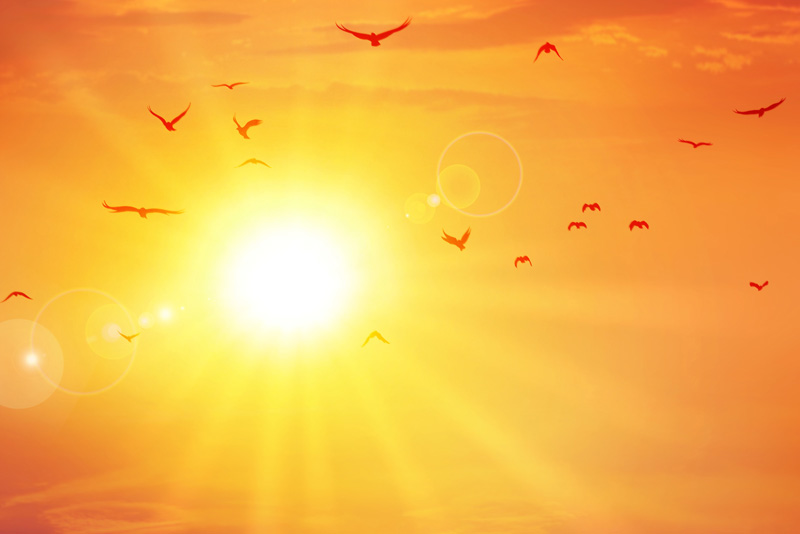 Many of us look forward to retirement—that time without stress, that time to think of ourselves. There may be an age when physical labor is no longer required, but fighting for the faith continues. This is the story of Polycarp.
Polycarp lived from about 69 to 156 A.D.—a difficult time for Christians. Those who refused to worship Caesar, were persecuted, suffered loss of income, were ostracized, and received constant death threats. Polycarp had been a Christian since he was a child, but it was in his old age the Roman soldiers came for him.
He lived during the formative era of the church. The original apostles were aging or had been killed, and the church was making the transition to the second generation of believers. Tradition has it that Polycarp was discipled by the apostle John and appointed as bishop of Smyrna by some of the original apostles.
Polycarp was 89 when Roman soldiers discovered his whereabouts. According to tradition, his friends urged him to run, but Polycarp replied, "God's will be done," and he let the soldiers in.
The local proconsul, Statius Quadratus, interrogated him. Polycarp seemed unfazed by the interrogation, and carried on a dialogue until Quadratus lost his temper. He threatened to throw Polycarp to wild beasts or burn him at the stake. Polycarp is said to have told Quadratus that while the proconsul's fire lasts but a little while, the fires of judgment, reserved for the ungodly, would not be quenched.
The Roman proconsul took pity on the gentle old man and urged Polycarp to proclaim, "Caesar is Lord". If only Polycarp would make this declaration and offer a small pinch of incense as a sacrifice to Caesar's statue, he would escape torture and death. To this Polycarp is said to have responded, "Eighty-six years I have served Christ, and He never did me any wrong. How can I blaspheme my King who saved me?"
I wonder, if I'm threatened at that advanced age, will I be as faithful? After serving eighty years, and enduring the struggles common to early Christians, wouldn't he have been forgiven if he'd weakened? Couldn't he have said, "I'm tired now. I've done my part. I'll live my final years in peace." He could have lied, and said the words the Roman wanted to hear. God knew Polycarp's heart. Instead, he went willingly into the fire. He knew Jesus had conquered death. Polycarp believed the promise of eternal life with Christ.
At the end of his life, Polycarp could say, "I have fought the good fight, I have finished the race, I have kept the faith." 2 Timothy 4:7 ESV
You Should Also Read:
Dwight Moody - Death, Eternal Life
The Billy Graham Center
A Christian Leader's Personal Life


Related Articles
Editor's Picks Articles
Top Ten Articles
Previous Features
Site Map



Follow @LynneChapman
Tweet





Content copyright © 2022 by Lynne Chapman. All rights reserved.
This content was written by Lynne Chapman. If you wish to use this content in any manner, you need written permission. Contact Lynne Chapman for details.