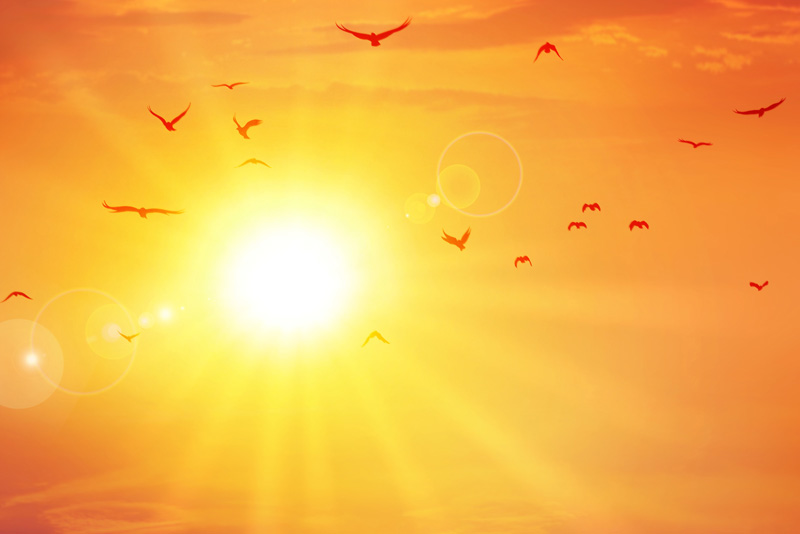 I have regrets. I've done things I shouldn't have, thought unkind thoughts, uttered unkind words. Before and after becoming a child of Jesus Christ. Jesus knows.
Those past failures visit me occasionally—in my thoughts, late at night—bringing with them shame and guilt. I let them define me, until I am reminded those thoughts aren't from God. They come from Satan, the father of lies, who wants me to believe I must carry the guilt. It's a lie, because I belong to Jesus and my failures are forgiven. Everything I did before I met Jesus, He knew about when He forgave me.
He knows
I'll never be perfect in this world.
The Bible tells me not one of my shameful actions was ever hidden. When He took me as His own, He wasn't surprised to have received this weak, needy person. He knew all about me before I was born, through my years of unbelief, until the day I repented, and asked Him into my life. He'd always been there. Every day of my life was recorded in His book, even before I acknowledged Him. (Psalm 139:16)
My thoughts have never been hidden from Jesus. No creature is hidden from His sight. All layers of pretense are stripped away under His gaze. (Hebrews 4:13)
Even in Revelation, when Jesus warns of the coming judgement, the words are of abundant love and mercy.
Over and over again, Jesus tells His church that
He knows
.
To the Church at Ephesus, Jesus says, "
I know
your deeds, your hard work, and your perseverance.
I know
you have forsaken your first love. (Revelation 2)
To the church at Smyrna, He says, "
I know
your afflictions and your poverty…
I know
the slander you endure." (Revelation 2)
To the church at Pergamum, He assures them
He knows
the evil surrounding them and
He knows
they have allowed false teaching. (Revelation 2)
To the church at Thyatira, He says, "
I know
what you do and how you have grown." (Revelation 2:19)
To the church at Sardis He said, "
I know
your deeds and that you have a good reputation. But that reputation is worthless and has no eternal value." (Revelation 3)
To the church at Philadelphia, He said
I know
you are weak. (Revelation 3:7-25)
To the church at Laodicea, He said, "
I know
you are so lukewarm, you make me sick." (Revelation 3:14-20)
In each letter, He commended the church for their faith and rebuked them for shortcomings. And in every instance, He offered forgiveness. In every instance of failure, He offered the gift of repentance, bringing with it mercy and salvation.
Jesus knows
all my deeds, too. He knows my failures. Instead of soaking in guilt, I'll remember past sins are forgiven. I'll keep short accounts and confess new and lingering sin, and I'll soak in the love and forgiveness of Jesus.
You Should Also Read:
Redeemed Years
Redemption Free and Clear
Sin - What is It?


Related Articles
Editor's Picks Articles
Top Ten Articles
Previous Features
Site Map



Follow @LynneChapman
Tweet





Content copyright © 2018 by Lynne Chapman. All rights reserved.
This content was written by Lynne Chapman. If you wish to use this content in any manner, you need written permission. Contact Lynne Chapman for details.