Do Bahá'ís Believe in Ghosts ?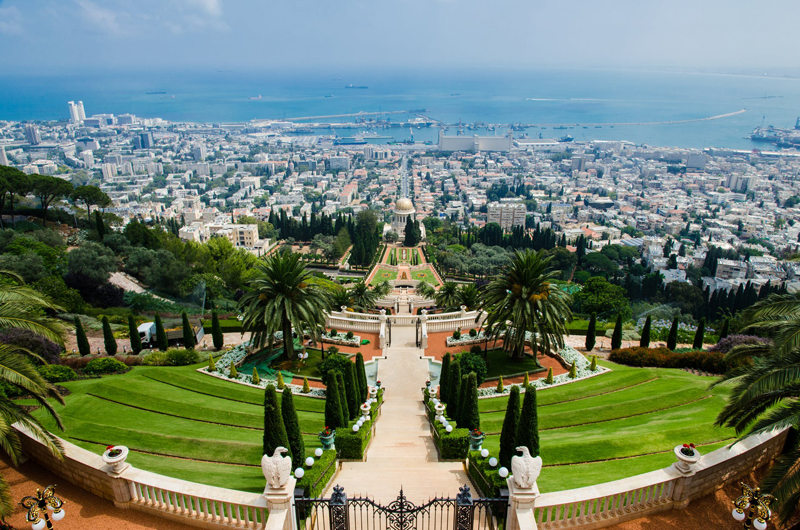 Halloween has come a long way from the Catholic Church's commemoration of the eve before All Saints Day that replaced the ancient recognition and remembrance of all those who had died. It is a commercial event, practically a national holiday here in the United States. According to my grandchildren, who are very active and deepened Christians, it's just about dressing up in costumes and either giving out treats, or collecting candy and coins for UNICEF. They seem unaware of any deeper meaning because, I suppose, any religious significance has long ago disappeared.

They were interested, however, in ghosts. When I asked whether they also wondered about goblins, zombies, vampires and werewolves, they snickered. It was obvious that those costumes were as make believe to them as Spiderman, mermaids and Star Wars storm troupers. What happens to souls of the departed is a different issue. Their younger sibling died four years ago, so they are acutely concerned with souls in general and his in particular.

As a Bahá'í, I am also interested in the soul. But as I am also a graduate of both hard and soft sciences, my imagination is tempered by the need for verifiable facts, instead of wishful thinking. I was an imaginative child, just as interested in the supernatural as in biology. The latter proved easier to study, and--I soon discovered--produced fewer charlatans!

The Bahá'í Faith teaches that people are spirits associated for a while with a material form, so the non-corporeal is real to Bahá'ís. This life is only the beginning, and there is eternity to follow, so in that sense, Bahá'ís believe in eternal spirits. As for ghostly manifestations that those of us still here can see--not so much.

Psychic phenomena was a very popular topic in 1912 when 'Abdu'l-Bahá [son of Prophet/Founder Bahá'u'lláh] traveled and taught in North America. Exploring an 'Eastern' religious philosophy was just another popular past time--along with phrenology, astrology, numerology, and speaking with the dead. Gently, he pointed out that, "The planets and the stars have no spiritual effect in the earthly world...all that thou hearest concerning mesmerism or trumpet communications from the dead are sheer imagination." - Lights of Guidance, p. 519

The human soul does have psychic powers, however, and many people have had experiences for which science has few ready answers. Bahá'í theology relegates those powers to the next life, to an eternal spiritual world. Even as the infant in the womb has eyes and ears and arms and legs, those powers are not needed until birth into this life. Further, believers are counseled not spend time trying to develop or strengthen extra sensory perception: "What 'Abdu'l-Bahá always pointed out in this matter is that these psychic powers were not to be used in this world, and that, indeed, it was dangerous to cultivate them here. They should be left dormant, and not exploited, even when we do so with the sincere belief we are helping others. We do not understand their nature and have no way of being sure of what is true and what is false in such matters." And since the very young are often innate sensitives, "If children are inclined to be psychic they should not be blamed for it too harshly; they should not be encouraged to strengthen their powers in this direction." - Lights of Guidance, p. 513

My own experiences as a child convinced me of the reality of both statements: spirit is separate from body AND it can be very difficult to tell what is real and what is imagination. I had begun to draw away from paranormal studies in favor of science when I encountered the Bahá'í Faith in college, and was reassured to find its teachings reinforced both ideas.

In deciding what is real and what isn't, as well as what we wish to believe, we each will ultimately need a standard. This is mine: "We must use the Writings of the Prophets as our measurement. If Bahá'u'lláh had attached the slightest importance to occult experiences, to the seeing of auras, to the hearing of mystic voices; if He had believed that reincarnation was a fact, He, Himself, would have mentioned all of these things in His Teachings. The fact that He passed over them in silence shows that to Him, they had either no importance or no reality....We must turn our faces away from these things, and toward the actual practice of His Teachings in our everyday life...and in our contact with other people and the examples we give." - From a letter dated 22 April 1954 written on behalf of Shoghi Effendi to an individual believer, quoted in Ocean

So, do Bahá'ís believe in ghosts? Well, yes, spirit is real--and no, not the manifestations so popularly reported. Until we have better ways to measure things that go bump in the night, I'll concentrate on developing virtues for my own soul instead of watching for others.


You Should Also Read:
Progress of the Soul After Death
Do Bahá'ís Believe in Exocism ?
Do Bahá'ís Believe in Evil Spirits ?


Related Articles
Editor's Picks Articles
Top Ten Articles
Previous Features
Site Map





Content copyright © 2022 by Cheryll Schuette. All rights reserved.
This content was written by Cheryll Schuette. If you wish to use this content in any manner, you need written permission. Contact Cheryll Schuette for details.