Make Things Better : Visit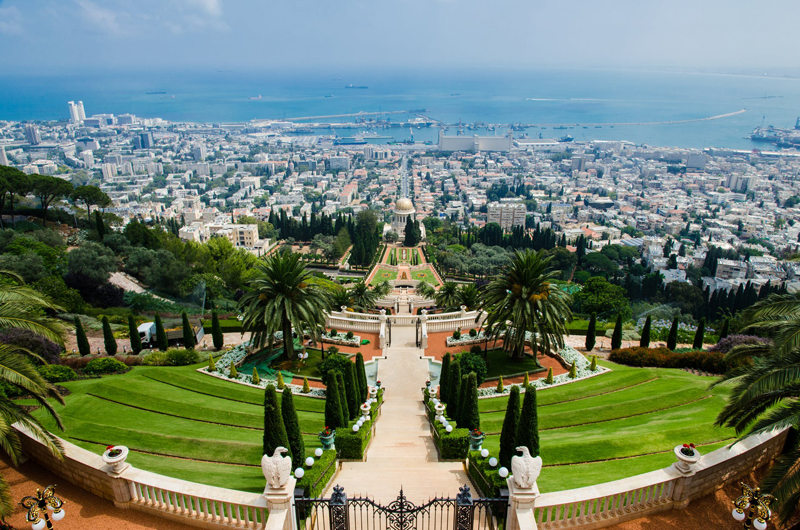 Want to do something right now, this moment, which will make a difference in your life? In the life of someone else? Of the neighborhood, the city, the country, the world?
Take time to visit. "Research in psychoneuroimmunology (mind-body medicine) confirms the biochemistry and physiology that supports what poets, artists, mystics and fools have always known -- that love, compassion, humor, empathy, tenderness, faith, touch, creativity, and service all help people feel better. A visit--long or short, by phone, email, in person--which expresses these qualities is going to improve health for everyone involved." - Patch Adams, M.D.,
House Calls: how we can all heal the world one visit at a time,
p. 90
According to 20th Century health care activist, Adams, the biggest blow to the art of medicine has been the loss of the house call. Both the patient and the doctor suffer from this loss of intimacy.
I think loss of intimacy has damaged far more than doctor/patient rapport. The whole of humanity is suffering from the loss of identity with a healthy group culture that enabled so outwardly weak a species to not only survive but also thrive. In the past, people could rely on family, tribe, geographic cultural boundaries to define themselves and regulate social behaviors.
Religion, which Bahá'ís believe has always been the source of knowledge and guidance, has lost its power to lead in any healthy way, mostly through superstition, outmoded traditions, and individual egos. It is to the point where people think there are good gods and bad gods, and good and bad races, even though, "If God did not love all He would not have created, trained and provided for all. Loving-kindness is the divine policy. Shall we consider human policy and attitude superior to the wisdom and policy of God? This would be inconceivable, impossible. Therefore we must emulate and follow the divine policy, dealing with each other in the utmost love and tenderness." - 'Abdu'l-Bahá,
Foundations of World Unity,
p. 25
Bahá'ís act upon the belief that the world can not only be a better place to live, but that such a state is inevitable.
"The purpose of the one true God in manifesting Himself is to summon all mankind to truthfulness and sincerity, to piety and trustworthiness, to resignation and submissiveness to the Will of God, to forbearance and kindliness, to uprightness and wisdom. His object is to array every man with the mantle of a saintly character, and to adorn him with the ornament of holy and goodly deeds." - Gleanings from the Writings of Bahá'u'lláh, p. 298
Meanwhile, anxiety is everywhere, outrageous behavior and violence, also. Fear of one's neighbors breeds isolation, anger and depression. Isolation furthers ignorance, which feeds fear and results in more isolation.
It is a dangerous feedback loop that we need to break, if we can just figure out how. I might think that I'm only one person; I can't go out and fix the world all by myself! But there is something powerful that I can do, every day, to effect change.
I can be of service.
And one very effective way to do so is to visit. Reach out to friends, family, neighbors, strangers in the check out line at the supermarket. Spend some time enjoying their company, become closer. Even a telephone call can lighten moods and help someone feel remembered, least of all myself!
Conversation--real conversation that touches on more than just the weather or sports--is an important human connection: "The language of kindness is the lodestone of hearts and the food of the soul; it stands in the relation of ideas to words, and is as an horizon for the shining of the Sun of Wisdom and Knowledge." - 'Abdu'l-Bahá,
A Traveller's Narrative,
p. 43
Dr. Adams is convinced that health care stopped being healthy when it became more business than service. I think that point is crucial to everything else important--peace, friendship, food, religion, education. All are dependent upon our relationships--with each other, with the Creator, with our own inner selves.
Building a better world means building and rebuilding our human relationships: "Work...for the day of Universal Peace. Strive always that you may be united. Kindness and love in the path of service must be your means." -
'Abdu'l-Bahá in London,
p. 122
And spending time getting to know my neighbors, thanking the garbage men for their service, calling my cousins, emailing old friends far away, are as good for me as them. Little steps can have big impacts.
So, change the world, one visit at a time! Work to be the change I want to see. Kind of subversive in a way, right?
Help is always there, too, by whatever name we use or language we speak: "It is evident therefore that the foundation of real brotherhood, the cause of loving co-operation and reciprocity and the source of real kindness and unselfish devotion is none other than the breaths of the Holy Spirit. Without this influence and animus it is impossible. We may be able to realize some degrees of fraternity through other motives but these are limited associations and subject to change. When human brotherhood is founded upon the Holy Spirit, it is eternal, changeless, unlimited." - 'Abdu'l-Bahá,
Foundations of World Unity,
p. 80
You Should Also Read:
What Are Bahá'ís Working For ?
What's So Important about Good Deeds ?
Positive Psychology Isn't New


Related Articles
Editor's Picks Articles
Top Ten Articles
Previous Features
Site Map





Content copyright © 2023 by Cheryll Schuette. All rights reserved.
This content was written by Cheryll Schuette. If you wish to use this content in any manner, you need written permission. Contact Cheryll Schuette for details.