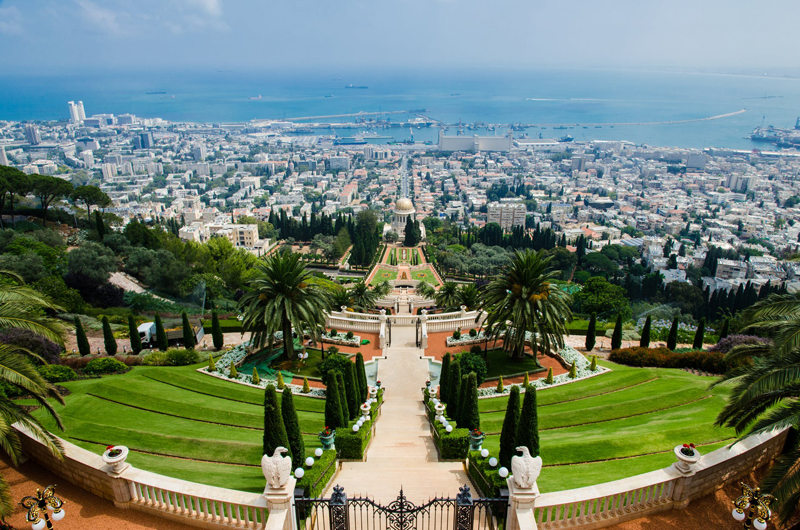 For our devotions recently, we have been reading through a compilation of quotes from the Bahá'í writings on triumphing over weaknesses, which was prepared by Brent Poirier. (Speaking of weaknesses, I can't remember where I found these notes, so the collection may not have been published. But the original sources are all there.)

In general, when I'm feeling inadequate, it is from one of two causes. Either I have set unrealistic goals--like changing other people's behavior--or I have failed to ask, either from others or from God, for help with my goals. Asking for help is difficult for me, whereas, insecurity and lack of confidence are very easy!

Religion is well known for advising humanity down through the ages about where to find strength. The Bahá'í Faith, its followers believe, is only the latest chapter in one long religious Book. Like all the advice before it, the Bahá'í Faith confirms that source of power: "Do not look at your weakness, nay, rely upon the confirmation of the Holy Spirit. Verily, It maketh the weak strong, the lowly mighty, the child grown, the infant mature and the small great. I beg of God that He may make you diffusers of His fragrances, servants of His Cause, gazers unto His Face, speakers in His praise, and that He may protect you against tests and trials, so that ye may become shining lights, beaming stars, gleaming lamps and lofty trees. Verily, this is not difficult with God!" - Tablets of 'Abdu'l-Bahá, Volume II, p. 274

Unfortunately for those of us who want end dates and finite rewards, life is a process, not a place, and we aren't perfect, only perfectible. Personally, I want more control than appears to be possible, so it is a good thing that I can turn to religion for solace. And hope.

"Ultimately all the battle of life is within the individual. No amount of organization can solve the inner problems or produce or prevent, as the case may be, victory or failure at a crucial moment. In such times as these particularly, individuals are torn by great forces at large in the world and, we see some weak ones strong, and strong ones fail -- we can only try...." - Shoghi Effendi, Directives from the Guardian, p. 78

Having the courage to try, however, requires some help: "Do not look at thy weakness and impotence; nay, look at the power of thy Lord, which hath surrounded all regions. The sea of forgiveness hath moved and the waves of pardon and beneficence have submerged the people of sin. Be isolated from the grades of self and desire, so that thou mayest succeed in that which behooveth the service of the Kingdom of God, and that thou mayest be healed from every disease and sickness." - Tablets of 'Abdu'l-Bahá v1, p. 190

Fine. I'll do my best at all that...but success doesn't happen fast enough! Patience is not my best developed virtue, alas. "We must not only be patient with others--infinitely patient!--but also with our own poor selves, remembering that even the Prophets of God sometimes got tired and cried out in despair!" When tired and frustrated, we should remember that we are urged "...to persevere and add up your accomplishments, rather than to dwell on the dark side of things. Everyone's life has both a dark and bright side. The Master said: turn your back to the darkness and your face to me." - Shoghi Effendi, Unfolding Destiny, pp. 456-7

Age old advice or newly restated, reliance upon God through prayer and efforts to transform ourselves has the power to energize and revitalize. If we measure the progress of world peace via news media, then we are all headed to Hell in a hand basket, as my mother was fond of saying. If however, we look for the good in everyone around us, if we count our daily blessings--which we all have, but often don't notice--and if we spend some time contemplating and developing our spiritual selves, we will get through the day better.

Start by turning off the television!

You Should Also Read:
Why Teach Children to Pray
Prayers for Assistance with Life's Tests
The Best Things to Pray For


Related Articles
Editor's Picks Articles
Top Ten Articles
Previous Features
Site Map





Content copyright © 2023 by Cheryll Schuette. All rights reserved.
This content was written by Cheryll Schuette. If you wish to use this content in any manner, you need written permission. Contact Cheryll Schuette for details.