The Best Things to Pray for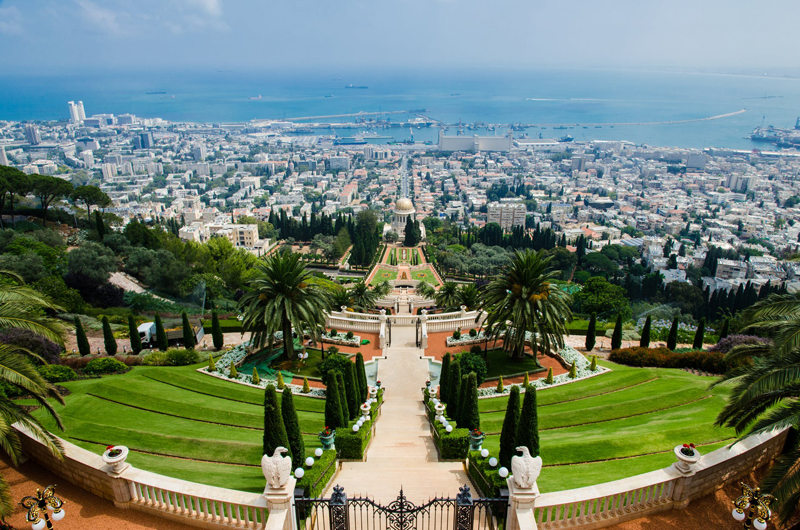 "There is nothing sweeter in the world of existence than prayer. Man must live in a state of prayer. The most blessed condition is the condition of prayer and supplication. Prayer is conversation with God. The greatest attainment or the sweetest state is none other than conversation with God. It creates spirituality, creates mindfulness and celestial feelings, begets new attractions of the Kingdom and engenders the susceptibilities of the higher intelligence." - 'Abdu'l-Bahá,
Star of the West, Vol. VIII,
no. 4, p. 41
That quote represents a common refrain of saints and holy ones, philosophers and poets, and even ordinary folks who have on occasion achieved such a communion with their Creator. But I have not found the process easy to do on a daily basis! In looking for ways to better understand what prayer is, as well as how to do it, I found Ruth Moffett's tiny 1933 book,
Do'a, On Wings of Prayer.
The forward describes her "practice of the presence of the Spirit of God," to be "the purifying of the heart in order to mirror forth the heavenly qualities which are offered humanity as the divine bounty revealed by each Prophet for His cycle or age." Okay, I can understand that, but how do I go about it? History is full of words and actions devised to show piety, and these are sometimes taken to competitive extremes which repulse me.
Ms. Moffat defines nine ways in which human beings can turn their hearts to God:
Supplication - a humble, earnest entreaty, with a sense of dependence upon a Greater Good.
Compunction - resulting from the sting of conscience.
Aspiration - longing for spirituality above one's present attainment.
Intercession - entreaty on the behalf of others.
Gratitude - appreciation of bounties received.
Meditation - contemplation of the presence of the Spirit which merges into a state of calm reflection and devotional pondering.
Oblation - offering something as a sacrifice in worship, which in the past could mean material goods or incense, but for this Day means giving up ego.
Adoration - joyful, spontaneous, deep feelings of love, admiration, awe and devotion.
Communion - longing to receive wisdom, light and the opening of the soul.
She then explains that prayer can be expressed in four different ways:
Thought Prayer - more or less definite thoughts and ideas;
Heart Prayer - vague highly emotional aspirations;
Will Prayer - expressed by various forms of affirmation;
Uttered Prayer of the Word of God - which is the thought, idea and aspiration of the one praying but expressed in the words revealed for man by the Manifestations of God.
Although rather more verbal than my personal practice of prayer, these definitions did help me to see that a state of prayer can have many forms and many moments other than just sitting in a house of worship. For example, gratitude and appreciation for a beautiful sunset is spontaneous and takes only seconds. The fervent wish for assistance for my son in his grief over losing a child is no less heartfelt, but may take a little longer. Neither need be expressed in words.
The Bahá'í Faith has the bounty of many prayers written by its Prophet/Founder and other central Figures. Using these words helps me calm myself into a prayerful attitude, because some days, I am so distracted that even the idea of sitting still long enough to find myself--let alone God--is a challenge.
The best example of what to pray for that I have found, comes from 'Abdu'l-Bahá, son of the Bahá'u'lláh and named the Exemplar of what it means to live the perfect life: "…I ask God that His confirmations may encompass you, that your hearts may become radiant, that your eyes become illumined through witnessing the signs of God, that your ears hearken to the anthems of heaven, that your faces be set aglow with the radiant light of the Word of God. May you all be united, may you be agreed, may you serve the solidarity of mankind. May you be well-wishers of all humanity. May you be assistants of every poor one. May you be nurses for the sick. May you be sources of comfort to the broken in heart. May you be a refuge for the wanderer. May you be a source of courage to the affrighted one. Thus, through the favor and assistance of God may the standard of the happiness of humanity be held aloft in the center of the world and the ensign of universal agreement be unfurled." - 'Abdu'l-Bahá,
Promulgation of Universal Peace,
p. 425
* I am not affiliated with the author or publisher and bought this book for personal use. It is currently out of print, alas.
You Should Also Read:
Prayer in the Bahá'í Faith
How to Ask for Divine Assistance
How to Use Prayer for Problem Solving


Related Articles
Editor's Picks Articles
Top Ten Articles
Previous Features
Site Map





Content copyright © 2023 by Cheryll Schuette. All rights reserved.
This content was written by Cheryll Schuette. If you wish to use this content in any manner, you need written permission. Contact Cheryll Schuette for details.