Prayers for Assistance with Life's Tests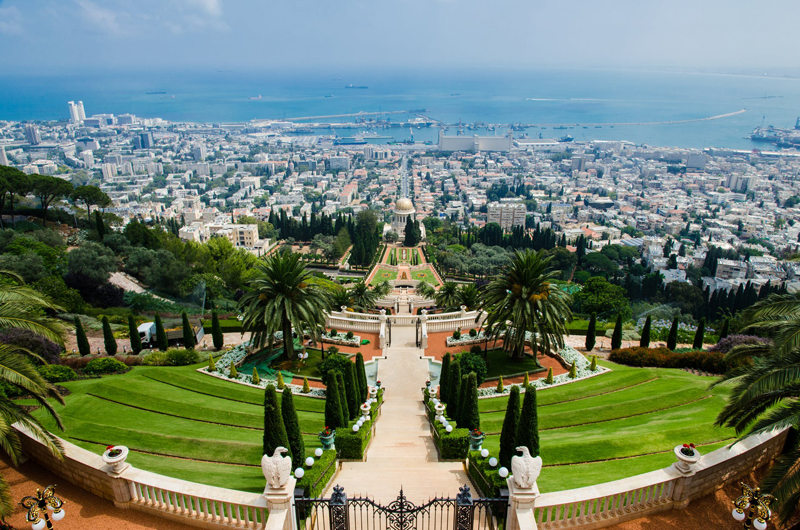 Bahá'ís believe that the core of all religion comes from the same Source, which has spoken to mankind through a series of great Teachers down through the ages. What appear to be differences among the chapters in this ongoing Book of guidance has to do with the understanding of the people at the time a Messenger spoke, as well as all the changes made over time by their believers.

While preparing a devotional on dealing with crises that provide daily tests, I was struck by how similar prayer has been over the last several thousand years of recorded history. Prayer is more than just begging for some material thing. It is almost universally requesting inspiration. It can also, when done with humility, teach submission and acquiescence--without which can be difficult to find either peace or potential solutions to problems.

The following are some examples: (many found in a lovely little booklet called the Interfaith Resources Book of Comfort and Healing: Prayers and Inspiration from Many Faiths, compiled by Justice St. Rain and Lynnea Yancy, 2012)

"Look, we beseech Thee, and speedily have mercy upon the people for Thy name's sake in Thine abundant mercies. O Lord our God, spare and be merciful: save the sheep of Thy pasture; let not wrath rule over us, for our eyes are bent upon Thee; save us for Thy Name's sake. Have mercy upon us for the sake of Thy covenant; look and answer us in time of trouble, for salvation is Thine, O Lord." - Judaism, Bible, Psalms 25: 15-21

"O Father of the Earth, by fixed laws ruling, O Father of the Heavens, pray protect us, O Father of the great and shining Waters! What God shall we adore with our oblation? O Lord of creatures, Father of all beings, You alone pervade all that has come to birth. Grant us our heart's desire for which we pray." - Hindusim, Rig-Veda - translated by Raimundo Panikkar and quoted in The Vedic Experience, p. 71

"May all beings everywhere plagued with sufferings of body and mind quickly be freed from their illnesses. May those frightened cease to be afraid, and may those bound be free. May the powerless find power, and may people think of befriending one another. May those who find themselves in trackless, fearful wilderness--the children, the aged, the unprotected--be guarded by beneficent celestials, and may they swiftly attain enlightenment." - Buddhism, quoted in the Book of Comfort & Healing, p. 39

"I worship you in every religion that teaches your laws and praises your glory. I worship you in every plant whose beauty reflects your beauty. I worship you in every event which is caused by your goodness and kindness. I worship you in every place where you dwell. And I worship you in every man and woman who seeks to follow your way of righteousness." Zoroastrianism quoted in the Book of Comfort & Healing, p. 12

"Our Father, which art in heaven, hallowed be Thy Name. Thy kingdom come, Thy will be done on Earth, as it is in heaven. Give us this day our daily bread. And forgive us our debts, as we forgive our debtors. And lead us not into temptation, but deliver us from evil: for Thine is the kingdom, and the power, and the glory, forever. Amen." - Christianity, Bible, Matthew 6: 9-13

"In the Name of God, the Most Gracious, Most Merciful, Praise be to God, the Cherisher and Sustainer of the two worlds, Most Gracious, Most Merciful, Master of the Day of Judgment. Thee do we worship and Thine aid do we seek, Show us the straight path, the path of those upon whom Thou hast bestowed Thy grace, those whose portion is not wrath, and who go not astray." - Islam, Qur'án, 1:1-7

"O Lord! Thou art the Remover of every anguish and the Dispeller of every affliction. Thou art He Who banisheth every sorrow and setteth free every slave, the Redeemer of every soul. O Lord! Grant deliverance through Thy mercy, and reckon me among such servants of Thine as have gained salvation." - Bahá'í Faith, Bahá'í Prayers, p. 29

"Thou seest, O Lord, our suppliant hands lifted up towards the heaven of Thy favour and bounty. Grant that they may be filled with the treasures of Thy munificence and bountiful favors. Forgive us, and our fathers and our mothers, and fulfill whatsoever we have desired from the ocean of Thy grace and Divine generosity. Accept, O Beloved of our hearts, all our works in Thy path. Thou art, verily, the Most Powerful the Most Exalted, the Incomparable, the One, the Forgiving, the Gracious." - Bahá'í Faith, Gleanings from the Writings of Bahá'u'lláh, p. 301


You Should Also Read:
How to Use Prayer for Problem Solving
Benefitting from Life's Tests
The Best Things to Pray For


Related Articles
Editor's Picks Articles
Top Ten Articles
Previous Features
Site Map





Content copyright © 2023 by Cheryll Schuette. All rights reserved.
This content was written by Cheryll Schuette. If you wish to use this content in any manner, you need written permission. Contact Cheryll Schuette for details.