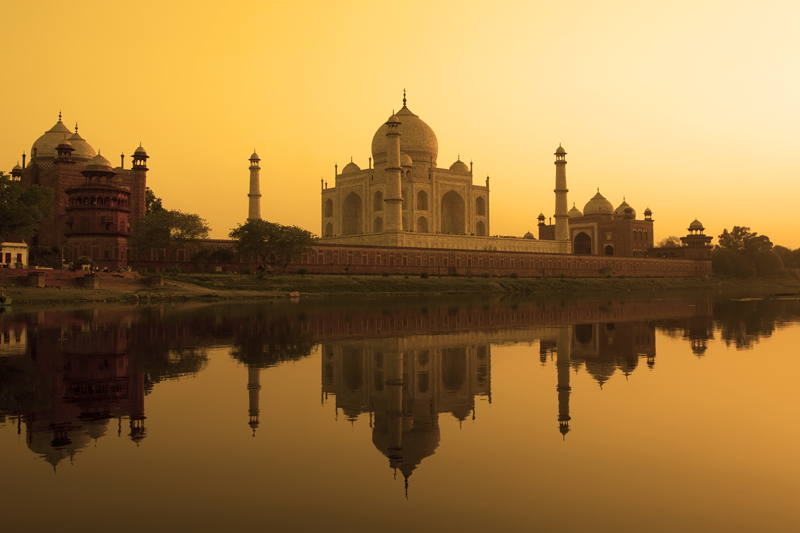 Madurai is one of the oldest cities in India, located in the lovely South Indian state of Tamil Nadu -- this region is especially known for its fine food and culture. The cuisine of Madurai is characterized by flavors that are bold and fresh. Traditionally, the food of this region is hot – and I mean fiery hot, so feel free to adjust the heat levels to suit your personal palate.
Chicken Salna (sometimes also called Chicken Chalna) & fresh parota is a beloved Madurai specialty. Tender & succulent pieces of chicken are gently simmered in a bold & flavorful curry, traditionally eaten with a crispy layered flatbread known as a parotta (sometimes also spelled as parota). Sounds delicious? It absolutely is that delicious ☺.
In Northern India, this type of layered flatbread is known as Lacha (or lachcha) Paratha & is commonly made using whole wheat flour (or atta) instead of all purpose flour.
Making parottas at home is both interesting & different, it's also quite fun! The technique is similar in some ways to making rotis/phulkas but takes an interesting twist when making the concentric layers ☺. The addition of egg to the dough adds richness &a bit of protein. It is also completely optional. So for vegetarians, feel free to skip the egg. So do try my Madurai Parotta recipe & enjoy a delicious dinner with your favorite variety of Salna curry.
MADURAI PAROTTA (Madurai Layered Flatbread)
Ingredients:
4 cups of all purpose flour (maida)
1 tsp baking soda
1 medium egg, beaten (optional)
1 cup whole milk
4 tbsp vegetable oil
¼ tsp sugar
salt, to taste
2+ tbsp of ghee or butter, as needed
METHOD:
Over a large mixing bowl (or parath), sift together the all purpose flour with the baking soda. Then add the egg along with the milk (gradually as needed) & vegetable oil. Mix well to combine & then on a well floured work surface, knead the dough for about 10 minutes. Form the dough into a round ball, return it to the mixing bowl & lightly coat it with a thin layer of vegetable oil. Cover the mixing bowl with a slightly damp tea towel & set aside for about 3-3½ hours. The dough should have risen.
Now knead the dough for a few more minutes & then make balls (about golf ball size). Now using a rolling pin, roll eat ball out into a thin rounded rectangular shape. At this point, try to roll out the dough as thinly as you can. In fact, the thinner – the better. Next, add a few drops of oil over the rolled out layer & gently spread it all over evenly. Then carefully pleat the dough on top of itself so you basically have a "stacked accordion" of dough. Very carefully grab the ends so you can slightly pull & stretch the dough. Then very gently press the stack down slightly at both ends & once in the center. Set aside & proceed with the next ball of dough. Arrange this stacked accordion of dough next to previous one & continue until you are done. Then take each stack of dough & starting at one end, spin it around itself in concentric circles so you have formed a layered spiral of dough – similar to a coil. Now cover the dough spirals with a lightly damp tea towel & set aside for 30-45 minutes.
Then take each dough spiral, lightly press it flat & using a floured rolling pin on a well floured surface, start rolling out your dough spirals into flat circles about 6-7" in size. When rolling the dough here, do not roll it too thin. The thickness of these parotas should be about the thickness of an American pancake (or Indian uttapam). Make sure to keep the rest of the dough spirals covered with a damp tea towel so that they don't dry out. You should get around 15 parottas.
This technique is not an easy one & making perfectly layered parottas does take practice so don't' be disheartened if your parotas are not perfect. They will still taste great ☺.
Meanwhile, heat a tawa or flat cast iron skillet on medium heat. When hot, add just a little ghee and then carefully place the parotta on the tawa. After a minute or so, turn the parotta. You may need to add a little ghee around the edges of the parotta. Both sides should be golden brown & slightly crispy. Now allow the parotta to cool slightly & then clap it between your hands a few times, revealing the layers. Brush with ghee or butter and serve hot with delicious Salna curry or your favorite curry dish.
VARIATIONS:
Feel free to add a tbsp of cumin seeds to the dough or some finely minced green chilies or finely grated ginger for lovely flavor.
NEWSLETTER
: I invite you to subscribe to our free weekly newsletter. This gives you all of the updates for the Indian Food site. Sometimes, this newsletter has additional information on recipes that are not in the articles. Fill in the blank just below the article with your email address -
which is never passed on beyond this site. We will never sell or trade your personal information
.
You Should Also Read:
Stuffed Paratha Recipes
Egg Paratha Recipe


Related Articles
Editor's Picks Articles
Top Ten Articles
Previous Features
Site Map



Follow @SadhanaGinde
Tweet



Content copyright © 2022 by Sadhana Ginde. All rights reserved.
This content was written by Sadhana Ginde. If you wish to use this content in any manner, you need written permission. Contact Sadhana Ginde for details.