Listen, God? We have to talk...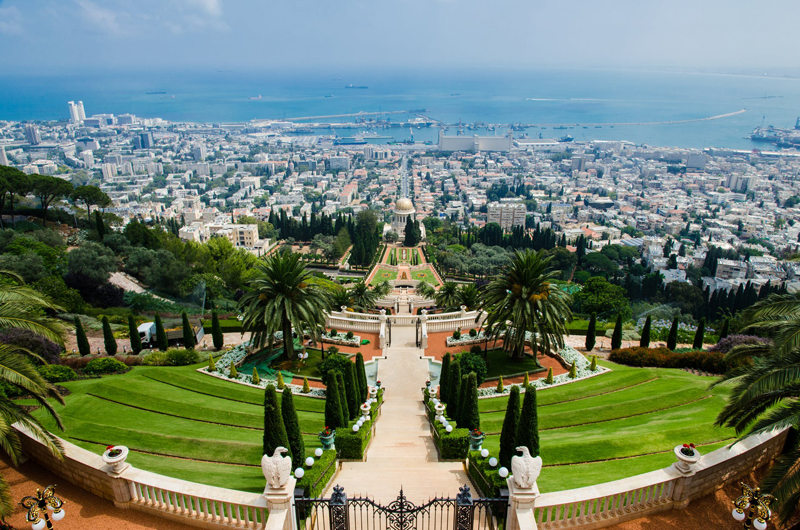 My issues aren't really all that new, since many famous and brilliant thinkers have already posed them. But they are a part of what drove me to the Bahá'í writings for answers.
I was raised to ask questions and find answers, and looking back, I'm pretty sure I wasn't exactly expelled from Sunday school, but the teachers were probably relieved when I stopped coming at about 5 years old! I wasn't content to listen quietly to the Bible stories, color my picture and eat my cookie. I wanted to discuss the stories. I had
questions!
A four year old with questions that don't have nice concrete answers is a pain. Also, I am now a Bahá'í, which is a religion with the independent investigation of truth as one of its major tenets.
Science and literature have been equally unsatisfying or unforthcoming with explanations for some things. And I'm not talking about particularly abstruse theology or science, such as, why is the sky dark at night? Even astronomers can't figure that out, since all the laws of physics currently understood do not explain it.
No, I want answers to the important stuff: like, why is it that your favorite dress, the one that fits perfectly and looks smashing, is the one that wears out the fastest? And that truly ugly mistake you picked up at Macy's sale ten years ago still fits and looks brand new.
What I'm basically asking is WHY this physical world is designed the way it is. For instance:
1. In the over all design of things, how come housekeeping has to be done every day? I dream of a Heaven where, once done, chores just stay done!
2. Why is it that when children are too small to be much help they are intensely interested in chores, but when finally big enough to do them well, can't be bothered?
3. In farming, we hope for a good yield, but when it happens, prices fall because everyone else also had a good year. What purpose is that in our lives?
4. Religion teaches us that God has a Plan for us. Well then, why are there so many paradoxes? Why design an entire creation so that the critters in it have to figure it all out by themselves?
5. How come when I plant my garden to have enough squash to share with the wildlife, said critters only attack the carrots & tomatoes & beans, and then my neighbors and family begin to pretend they aren't at home when they see me coming to their doors with bags in my hands?
6. And here is a real peeve: If I'm the ant who toiled and sacrificed in order have the wherewith all to survive the winter, and now some grasshopper, who spent his time having fun and buying all those things I lived without, comes by and needs my stores--or worse, his children need me and mine--what am I supposed to learn from that?
7. When I was young and energetic, I looked at the world and saw things I could fix so it would be better. Now I'm old, decrepit and tired, and just about all of the things I tried to fix are still broken. Every
thing
I built has been torn down, allowed to fall down, or ignored by those for whom it was intended.
8. Religion has always counseled detachment from material things and development of the spirit. Am I supposed to concentrate only upon relationships and spiritual endeavors, instead of material concerns? If so, who's going to wash the dishes and remember to pay the bills?
9. Why do cultures refuse to learn from history? History has shown that the human species is designed to work in groups in order to survive, yet regularly develops belief systems based on the notion of individual primacy and competition. Is this a design flaw? Science and religion both tell us people must depend upon one another to grow, develop and be happy, but humanity consistently denies those constraints.
So, God, I'm not real pleased to be told only that, "It's good for me!" At my age, I do now believe that answer to be true, if unpopular, but found these quotes to have more details:
"Every created thing in the whole universe is but a door leading into His knowledge, a sign of His sovereignty, a revelation of His names, a symbol of His majesty, a token of His power, a means of admittance into His straight Path." - Gleanings from the Writings of Bahá'u'lláh, p. 160

"Know thou that, according to what thy Lord, the Lord of all men, hath decreed in His Book, the favors vouchsafed by Him unto mankind have been, and will ever remain, limitless in their range. First and foremost among these favors, which the Almighty hath conferred upon man, is the gift of understanding. His purpose in conferring such a gift is none other except to enable His creatures to know and recognize the one true God--exalted be His glory. This gift giveth man the power to discern the truth in all things, leadeth him to that which is right, and helpeth him to discover the secrets of creation." Gleanings from the Writings of Bahá'u'lláh, p. 194
You Should Also Read:
The Purpose of Religion
The Purpose of Creation
Is It Too Late ?


Related Articles
Editor's Picks Articles
Top Ten Articles
Previous Features
Site Map





Content copyright © 2023 by Cheryll Schuette. All rights reserved.
This content was written by Cheryll Schuette. If you wish to use this content in any manner, you need written permission. Contact Cheryll Schuette for details.