Coming of Age in the Bahá'í Faith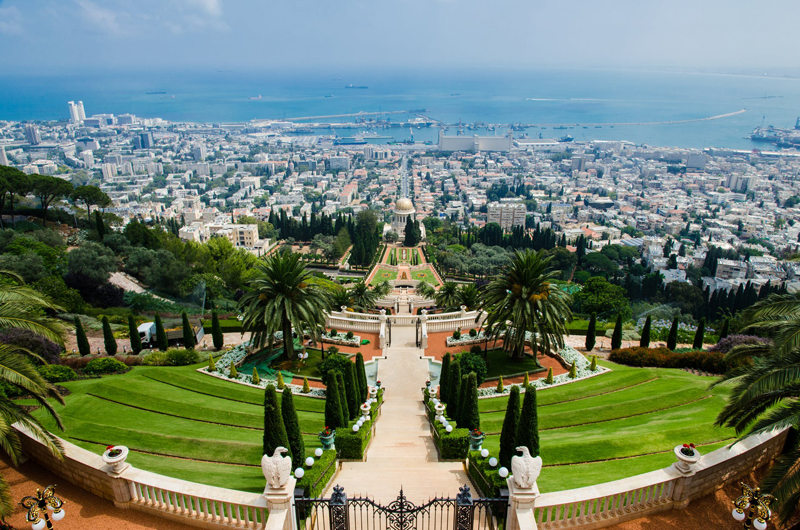 I have been asked what sort of religious ceremonies are used for transitioning to adults, such as confirmation within some Christian sects. Is there in Bahá'í culture what defines child, youth and adult?
The faith is too young to have developed cultural norms or rituals about much of anything, yet. Bahá'í communities are encouraged to remember and appreciate their cultural roots, and so they will express the beautiful diversity of humanity. Most societies--except the one in which I live--have their own ways to mark coming into adulthood.
The dominant culture in the United States, defines adulthood as attaining a certain age at which one is allowed to buy alcohol. Being grown up is often symbolized by some material advantage not allowed children--perhaps smoking, driving, sexual activity, voting, or some added control over their lives, such as staying up late at night. Hence there is a great urge to grow up fast and achieve certain heavily advertized, sought after perks of adulthood. There may be very little understanding of the responsibilities that go with any of those activities.
Bahá'u'lláh, the prophet/Founder of the Bahá'í Faith, did not create much in the way of ceremonies. However, He did make a clear delineation between child and adult, materially and spiritually.
"Fifteen is the age at which a child attains spiritual maturity, and thus it is at the age of fifteen that a Bahá'í child assumes the responsibility for obeying such laws as those of fasting and prayer, and for affirming of his own volition his faith in Bahá'u'lláh....The age of maturity applies only to Bahá'í religious duties as yet. On other matters it is subject to the civil law of each country. The age of administrative maturity in the Bahá'í community has, for the time being, been fixed at 21." - National Spiritual Assembly USA, Developing Distinctive Baha'i Communities
In addition, Bahá'í laws apply to women and men equally. So, for instance, marriageable age is not before 15 for boys or girls; and it is not permissible for babies to be betrothed. Further, both parties, and their parents, must agree to the marriage. Parents are responsible for educating their boy as well as girl children, and if they can't do all, then it is the girls who must be taught, as they are the first educators of the next generation. In fact, women within the Bahá'í Faith have equal status with men, materially and spiritually.
Fasting and personal spiritual deepening are important parts of Bahá'í religious life, and upon reaching the age of 15, children are now responsible to God as individuals. Up till then, they as children are not required to fast, observe holy days or obligatory prayers, for instance. Their parents are responsible to God for teaching and guiding them.
However, in this early stage of the Bahá'í Cycle, not all laws are binding that will be needed and enforced later as the population grows. "Regarding the age of fifteen fixed by Bahá'u'lláh: this relates only to purely spiritual functions and obligations and is not related to the degree of administrative capacity and fitness which is a totally different thing, and is, for the present, fixed at twenty-one. Shoghi Effendi,
Principles of Bahá'í Administration,
p. 12
For instance, there are no clergy in the Bahá'í Faith, so community administration is handled by elected bodies at the local, regional, national and international levels. Any believer in good standing, who is of age, is eligible to be elected. In future, that may include 15 to 75 year olds, but at the moment, 21 is the youngest age for that sort of legal status. (I'm not saying that teenagers are lacking in capacity, and many of the most ardent and competent workers within a community will be the young people. Indeed, everyone can find a service s/he can perform to make life better.)
So, back to the original question: is there a ritual at age 15 which announces to the individual and the religious community that this person is now expected to be a responsible adult believer? Yes, we recognize young people, and no, there is no set practice for doing so.
In the US, the National Spiritual Assembly may send a welcome letter to the youth, explaining his/her new status and responsibilities, and the local Bahá'ís may gather for a celebration. (We are big on parties and potlucks!) Details may vary and probably will change even more over time as the community and religion develop.
Stay tuned....
You Should Also Read:
How Not to Waste Our Young People
Why Teach Children to Pray
How Education Needs to Change


Related Articles
Editor's Picks Articles
Top Ten Articles
Previous Features
Site Map





Content copyright © 2022 by Cheryll Schuette. All rights reserved.
This content was written by Cheryll Schuette. If you wish to use this content in any manner, you need written permission. Contact Cheryll Schuette for details.