Steps Four and Five--Again!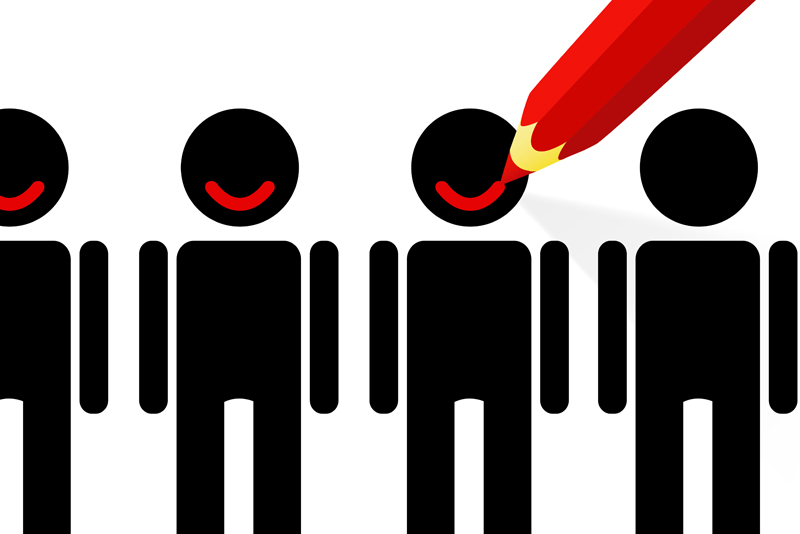 Do you remember the first time you worked Steps Four and Five? I have written about both before but from the newcomer point of view. If you have not worked these steps then it may be beneficial for you to read these as listed at the bottom of this article.

So let me make this more definitive and say that we all do remember when we worked these steps for the first time. How could anyone possibly forget? Once we got through trying to write out a perfect Step Four (as if it were going to go to a publishing house) and got serious about the facts and once we became honest with ourselves, God and another person, we were lifted, emotionally drained, sad, happy, or whatever wide range of emotion any human can feel after this exercise. We moved forward.

We got to Step Ten and examined the day and our behavior; what we did wrong, what we did right, did we offend, did we make amends, should we make amends. As cleansing as this step was to me most of the time, there were evenings when I just couldn't get pass the idea, or delusion perhaps, that my day and all that I was seemed pretty darn perfect.

The connection I find between Steps Four/Five and Ten is that if you aren't doing Ten on a regular basis or when you work Ten can't find any flaws in yourself, you will be looking at another Step Four and Five very soon.

Now there is nothing wrong or different about anyone in recovery working these steps any number of times. We work many of the steps every day without thinking about them. And, yes, when we worked Steps Four and Five the first time, we did clean up our side of the street. We left no stone unturned. We were building a new life. So my point is how did we get back to a place where our defects begin glaring at us or that new defects have begun to appear? My first answer is that we are human but as humans in recovery we have to go a bit farther. We have to take a hard, close look at where we are in our recovery, our spirituality, and our relationship with God.

I think that working Steps Four and Five a second, third, whatever time is almost more difficult that the first. Why? The first time around we begin to learn about ourselves, our fears, our insecurities and our resentments. We are actually innocents in the sense that we are naïve about our own selves. But when we feel we must do these steps again, we (or at least I) have to wonder how I could be writing down the same kind of "stuff" I had written the first time? I thought I finally "got it" the first time. What bothers me just as much is that there are new things to show and tell that seemed to have developed during recovery. I know it is progress not perfection but have I changed at all?

Of course, I/we have. Each and every time we work Steps Four and Five we learn more about ourselves. Maybe one defect has so many layers underneath it would take ten Steps Four/Five to even begin to surface to the point where we can make it disappear. And, remember, we are also reminded that we honestly don't want to rid ourselves of some defects and this is usually an unconscious thing. Personally, I can write and talk about a defect and ask God to remove it but it appears again in a different situation so that I don't even get the connection. I just don't want to get rid of it bad enough. I haven't learned to replace it with something positive.

I don't want you to get the impression I believe that working Step Ten as it should be worked means you never have to work another Step Four and Five. Ironically, maybe you work the action steps even more often when you do a good Step Ten every day because your behavior remains visible.

This is what I know for sure. I know that I will be in recovery for the rest of my life. I know that because of my human frailties I am going to have good days and bad based on my spiritual connection with my Higher Power. I know that the day I sit down to write out yet another fearless, moral inventory and have absolutely nothing to write, will be the day that I will have achieved nirvana, the highest possible level of peace and serenity. Impossible? Probably. But that's not really my goal. My goal is to be happy, joyous and free. It is to live life on life's terms and to continue to know myself better. I can achieve this through all of the steps but working Steps Four and Five forces me to be right-sized and walk down my side of the street with my head held high. Life is good and recovery a blessing!

Namaste'. May you walk your journey in peace and harmony.

"Like" Grateful Recovery on Facebook. Kathy L. is the author of "The Intervention Book" (Conari Press)
You Should Also Read:
Getting to Know Ourselves
Freedom After 5


Related Articles
Editor's Picks Articles
Top Ten Articles
Previous Features
Site Map





Content copyright © 2018 by Kathy L.. All rights reserved.
This content was written by Kathy L.. If you wish to use this content in any manner, you need written permission. Contact Kathy L. for details.