Metaphysical Aromatherapy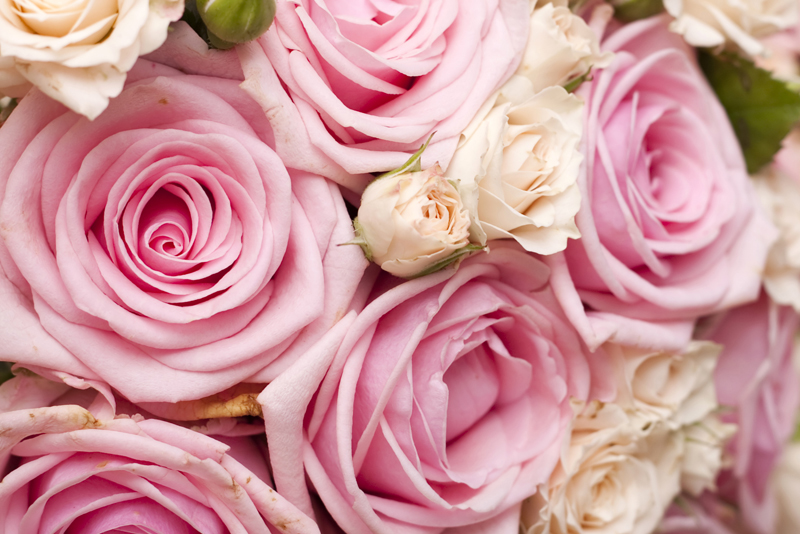 When we think of aromatherapy, we often see it as a smell good approach to relaxing. It's so much more.
Here are excerpts from the article written by Kylie Thompson: Metaphysical Aromatherapy
There's more to aromatherapy than meets the eye, or nose. In this article we explore the metaphysical aspects of aromatherapy that can be simply applied in our everyday lives.
Aromatherapy is now a well known Wholistic therapy that many people turn to to assist with their physical and emotional health and wellbeing. But there is another, little known side to aromatherapy-the spiritual, magickal and mystical side. Our ancestors were well aware of these aspects, and many religions and cultures were shaped by the early knowledge the ancients had in regards to aromatic and medicinal plants. Now we all have the freedom to re-access this once forbidden information and apply it in our lives without fear of being burned at the stake as a witch!
Here is a selection of some well known essential oils and a whole new way of using them.
Black Pepper
Black Pepper engenders courage and provides positive anger for change. Banishes malevolence, protects against the evil eye and dispels evil, black pepper is an oil of exorcism and protection. Black pepper is especially helpful in confronting fears, as black pepper provides strength, protection and stamina. Use black pepper to add spice to a relationship that has grown stale. Black Pepper is a catalyzer, enhancing the synergy of blends and increasing the potency of other oils. It is also of assistance in opening the electrical energy flow throughout whole body. Black Pepper is an oil that stimulates the conscious thought processes.
Frankincense
Frankincense releases powerful vibrations for protection, purification and exorcism. Frankincense increases the potency of other oils and is an oil related to sun energy. Frankincense elevates personal and spiritual love and heightens awareness on all levels by inspiring and awakening the spiritual senses.
Geranium
Geranium is a powerful protectant that keeps negative energies away, and provides a balancing, uplifting vibration. Geranium has the closest yin/yang balance of all the essential oils and can be used to integrate the differences of male and female energies. Geranium is said to be ruled by Venus, the Goddess of Love, and so geranium is associated with fertility, health and love.
Jasmine
Jasmine is the sacred flower of the Hindu god of love-Kama, and has been used throughout history as a ingredient for love potions or spells to capture, sustain or rekindle the affection of a loved one. Jasmine is the symbolic bond of love and passion that is used to unite a bridal couple for eternity. Symbolic of the moon and of the mysteries of the night, Jasmine is said to induce prophetic dreams if burned in the bedroom.
Juniper
Juniper banishes negativity and protects against accidents and purifies negative energy from the environment and other people. Juniper cleanses away the negative feelings of the past and banishes energies injurious to good health. Juniper has the ability to transform negative emotions into positive emotions. Juniper is both a spiritual and bodily protector and is useful for protection magick of all kinds.
Lavender
Lavender promotes happiness and harmony in the home by invoking good health, providing tranquillity, ensuring fidelity and devotion in marriage and offering psychic protection. Lavender is a protector of children against the evil eye. Lavender is said to stimulate the conscious mind and stabilise both the emotional and etheric planes.
Myrrh
Myrrh enhances and strengthens spirituality, visualisation and meditation practise. Myrrh lifts vibrations and increases the potency of other oils. Myrrh has the ability to bring up deep, hidden, or unconscious feelings. Myrrh is purifying to the energetic environment and the human energy field and increases meridian flow.
Orange
Orange is a solar oil that dispels depression, engenders happiness and inspires frivolity. The orange is a symbol of innocence and fertility and is also a symbol of seduction. Orange is thought to attract abundance and happiness through love and marriage. Calming to angry and irritable children, which is magick in itself. Orange harmonizes the body, mind and spirit.
Patchouli
Patchouli is a reputed aphrodisiac of magickal powers, and has been an ingredient in love potions and magick charms throughout the ages to attract people and to promote lust, sex and love. Patchouli stimulates and balances the yin or feminine aspects and awakens fertility. Patchouli promotes physical stamina and increases physical energy and sexual potency. Patchouli is said to attract prosperity, so sprinkle some patchouli oil around green candles in money rituals.
Rose
Rose is the queen of essential oils and is also known as the flower of seduction. It is a healing and balancing oil with a natural affinity with the heart. Rose has the highest frequency of any oil, and raises the frequency of cells bringing harmony and enhanced well-being to the body and balancing personal will. Rose offers psychic protection by raising the energy field frequency.
Rosemary
Rosemary oil, when burned, emits powerful cleansing and purifying vibrations, and is used to rid a place of negativity and for protection against evil spirits, especially prior to performing magic. Rosemary also purifies the human energy fields. Rosemary is an emblem of fidelity for lovers, and can be added to love and lust potions.
Sage
Sage's transformative properties work upon negative energies that are somehow clouding the aura, changing these negative influences to enable them to act for the benefit of the person, place or object whose aura is being cleansed. Sage's scent permeates the environment and creates a barrier of protection-a psychic shield, while neutralizing the existing negativity or misfortune.
Sandalwood
Sandalwood encompasses and enhances both the spiritual and physical well-being of men and women. It is thought that sandalwood guides away the distractions of the mind back to the sensual joy of the body-the oil is said to predispose the body and mind to sexual ecstasy. Sandalwood has one of the highest vibrations of any oil that resonates with aspects of ourselves, attracting the highest spiritual vibrations, opening the highest spiritual centres and aligning the chakras to enhance spiritual awareness and allowing healing energies to flow.
This is a great resource article for those of you wanting to learn how to use basic herbs and oils in a more spiritual way. For the full article go to: https://aromaticamedica.tripod.com/id19.html
That's it for this week!
Juliette's Website
https://www.nyrajuskincare.com


Related Articles
Editor's Picks Articles
Top Ten Articles
Previous Features
Site Map





Content copyright © 2022 by Juliette Samuel. All rights reserved.
This content was written by Juliette Samuel. If you wish to use this content in any manner, you need written permission. Contact Juliette Samuel for details.