Art on the Moon – Moon Museum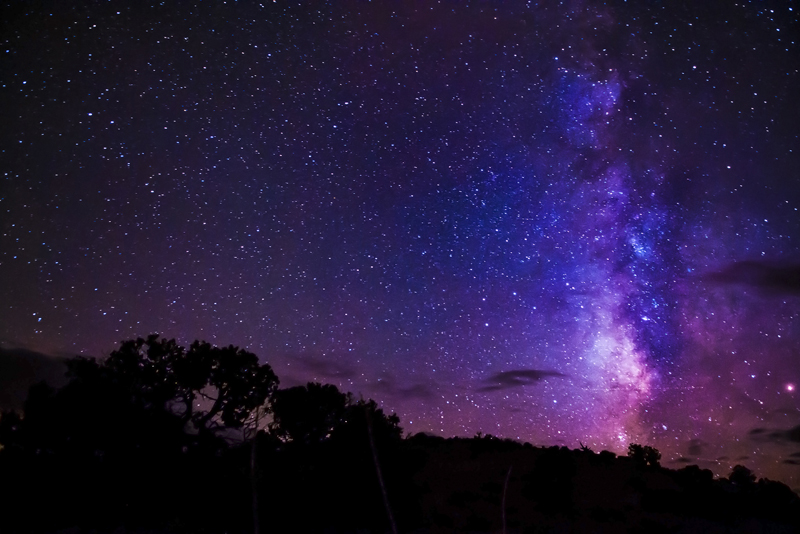 Moon Museum
is a fusion of art and science wrapped up in the excitement of space exploration. But what is it? Does it really exist? Can we visit it? Here is an unusual story from the days when men walked on the Moon.
What is the Moon Museum?
Moon Museum
isn't a museum in the usual sense of the word. You couldn't go inside it and walk around because it's a
ceramic wafer smaller than a postage stamp
. The markings are miniaturized drawings from six influential twentieth-century American artists, and the wafer is probably on the plain of Oceanus Procellarum on the Moon.
The artists of the Moon Museum
Andy Warhol
Even people fairly unfamiliar with modern art are likely to recognize Warhol's name. In the top left corner, we see his initials "AW" turned into a little drawing that could be seen – appropriately – as a rocket ship. (Or to the less high-minded it could also appear to be something else.)
Robert Rauschenberg
Rauschenberg's notable artistic reputation had already given him access to Apollo 11. His
Stone Moon Drawing
and a series of lithographs were the result. To the right of Warhol's initials is Rauschenberg's enigmatic and slightly wiggly black line leading upwards. He believed that technological innovation would reshape art.
David Novros
Top right are intersecting thin white lines on a black square. Novros hadn't yet begun to paint the frescoes for which he's now known. However he was already concentrating on geometry and light and color in his work. The color was, of course, missing from this drawing.
Forrest "Frosty" Myers
Myers was the originator of the project, and in the bottom left hand corner is his contribution. It's a computer-generated drawing which he called "Interconnection". Myers is known best as a sculptor in metal. His minimalist work "The Wall" is about eight stories high on the side of a building in New York's Soho, now officially recognized as a historic site.
Claes Oldenburg
In the center is Claes Oldenburg's geometric Mickey Mouse. Oldenberg had an international reputation, and was known for his big versions of small everyday objects. He also did variations on Disney's famous mouse, including sculptural versions in various sizes and materials, such as
this small powder-coated aluminum one
.
John Chamberlain
In the lower right is Chamberlain's grid pattern. He was making large scale metallic structures in which he used old car parts as his material. He may have traced this drawing from a template he was using at the time to make a series of panel paintings.
Art and technology
Even now the arts seem to be considered separate from science and technology, but this isn't a natural division to everyone. In New York in 1967 a few artists and engineers launched a group called EAT (Experiments in Art and Technology) in order to bring the cultures together.
Forrest Myers was excited by the Moon program and space exploration as well as art. What about art and science and technology coming together and sending an artwork to the Moon? He got five other artists interested and the six drawings resulted. Through EAT he met Fred Waldhauer who worked at Bell Laboratories and liked Myers's idea.
At Bell two of Waldhauer's colleagues etched the six drawings onto small ceramic wafers, using a process that they used for making telephone circuits. It's not certain how many copies (known as
multiples
) were made, but it seems to be around twenty. One was destined for the Moon and there was one for each of the artists and technicians involved.
Getting the art to the Moon
Myers took his exciting idea of art on the Moon to NASA where it was neither rejected nor accepted. In his enthusiasm Myers wasn't going to be put off by NASA's dilly-dallying. He needed a Plan B, and Waldhauer came to the rescue. Waldhauer approached an engineer he knew who was working at Grumman Aircraft on the Apollo 12 lander. The man was agreeable to helping by adding the tiny wafer to a leg of the descent stage of the two-part landing module. It would be hidden by the gold insulation blanketing. And if he succeeded, he would send a telegram.
On November 12, 1969 Myers got a telegram saying "YOUR ON' A.O.K. ALL SYSTEMS GO." It was signed "JOHN F".
So it seems that
Moon Museum
lifted off with Apollo 12 and remains on Oceanus Procellarum. A descent stage's final job was to be the launch pad for the ascent stage to leave the Moon. The descent stages of all the Apollo missions are still on the Moon.
Is it – or isn't it – on the Moon?
We know the wafers exist and where some of the multiples are. For example, New York's MOMA owns one. When Jade Dellinger (now Director of the Bob Rauschenberg Gallery in Florida) acquired one, he persuaded PBS History Detectives to investigate. (PBS is the US Public Broadcasting Service.)
They were persuaded that the wafer was sent to the Moon, but never discovered who "John F" was. Waldhauer knew, but he died in 1993 nearly two decades before the PBS investigation.
We have to consider that even if the wafer made it onto the lander, it might not have made it safely to the Moon. I think
Moon Museum
is on the Moon, but there's only one way to know for sure. Although the USA hasn't been very interested in exploring the Moon anymore, the Chinese are keen. Perhaps they'll check it out one day.
You Should Also Read:
Exploring the Apollo Landing Sites
Astronauts – in Memoriam
Art on the Moon – Fallen Astronaut


Related Articles
Editor's Picks Articles
Top Ten Articles
Previous Features
Site Map





Content copyright © 2022 by Mona Evans. All rights reserved.
This content was written by Mona Evans. If you wish to use this content in any manner, you need written permission. Contact Mona Evans for details.