Floral Waters, An Alternative to Scents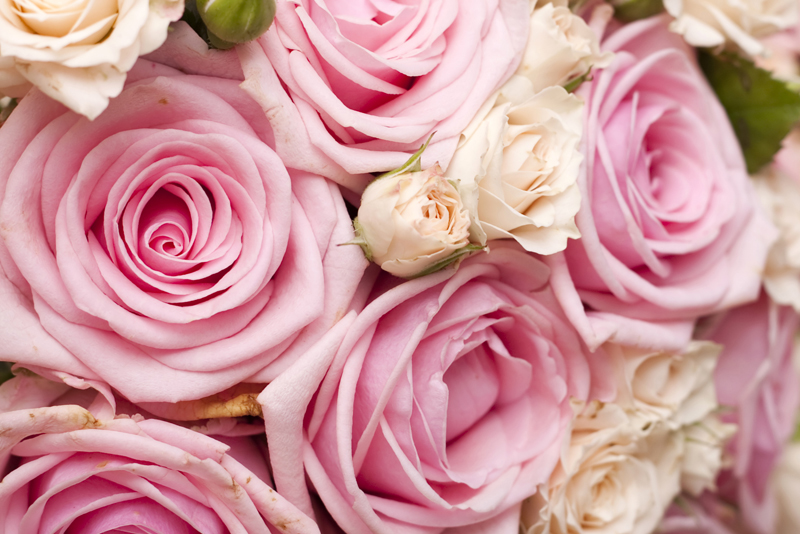 As much as we all like a great smelling perfume, not everyone can wear them. How to you enjoy the beauty of a perfume without being overwhelmed by the scent? You could make or have a signature scent blended just for you or you could choose to wear floral waters.
What exactly is a floral water. Also known as hydrosols, floral waters are aromatic waters that are produced by steam distilling a variety of plants and flowers in a copper still. The word hydrosol is Latin meaning water solution. Floral waters are produced when essential oils are being created in the final phase of separating the oil from the water.
They are milder and usually contain less than 1 percent of a given essential oil. If you're a do-it-yourself crafter, you'll love adding them to your creams and lotions as needed during the water phase.
Floral waters have several uses:
*
You can use them as facial toners, alone or in combination with other ingredients.
*
Use as compresses to soothe tired and puffy eyes
*
Use as the water phase when making clay mask
*
Use along with conditioners and shampoos
*
Use as your base when making body mist and perfumes
*
Apply to cotton swabs and use to remove makeup
*
When working with hydrosols in DIY projects, Never use your fingers or unsanitary utensils. Use clean pipettes or glass dropper bottles to measure our your floral waters.
Storing Your Floral Waters
Floral waters are delicate because of their water content and absence of preservative. They do not last as long as an essential oil. At best you can anticipate them to remain at its best for up to one year.
*
You'll want to store them in a dark brown, tightly caped bottle to protect them from UVA/UVB rays.
*
Store them in a cool, dark place. Your closet or pantry will do.
*
If you notice, cloudiness, mold, floating bits and pieces, dispose of it right away.
*
If your hydrosols seem to have a shorter shelf life, store them in a spray bottle, this way you're not opening the bottle and exposing them to oxygen and germs.
Most essential oils will give you floral water, so have your recipes ready to make use of them as part of your new scent creations.
That's it for this week..
Life Never Smelled So Sweet !
Juliette's Website
Nyraju Skin Care


Related Articles
Editor's Picks Articles
Top Ten Articles
Previous Features
Site Map





Content copyright © 2022 by Juliette Samuel. All rights reserved.
This content was written by Juliette Samuel. If you wish to use this content in any manner, you need written permission. Contact Juliette Samuel for details.