Making Perfume That's Uniquely You!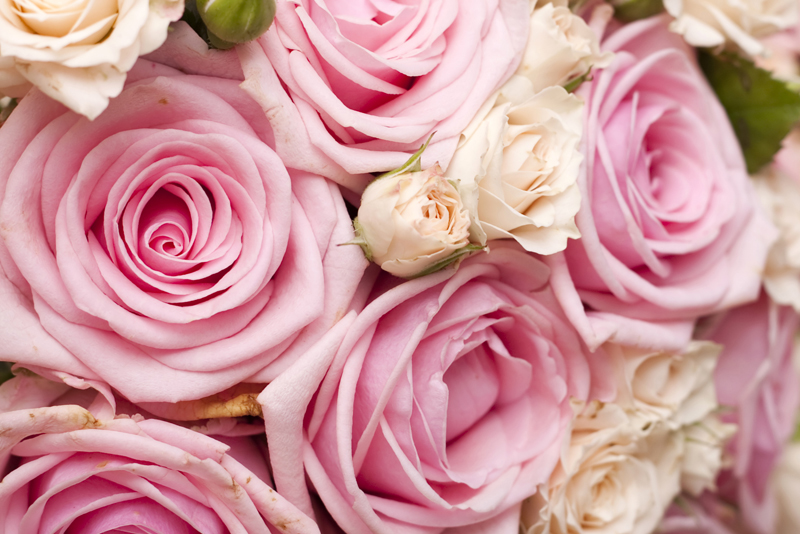 Ahhhhh, Perfume. Who doesn't love the smell of a beautiful scent as it rises ever so gently from your skin into the mist of the air. We all know that perfumes are often used to get the attention of the opposite sex as well as trigger the pheromones that a woman's body produces.
Not only does smelling good make you feel great about yourself, it also makes you feel more attractive. I often write about making your own perfumes because of all the synthetics found in perfumes offered today. Synthetic perfumes are laced with ingredients that mimic essential oils but contain a lot of fillers that are not always good for your health.
In order to create your own perfume, you'll need to put a few things in place.
*
Know what kind of perfume you want to create - floral, woodsy, fruity etc. - because you'll have to get your ingredients need for your perfume.
*
Search for the best type of containers - bottles, pumps and lids - to put your perfume in.
*
Choose your oils carefully. This will take some time, especially if you haven't sampled the same oils from different suppliers. This is often a good idea as it allows you to train your nose for purity.
*
When creating, make sure you work in a sterile environment. Have a place to dispose of pipettes used in measuring. It's better to mix in glass containers as plastic will absorb your essential oils. Keep your space wiped down. Do not use utensils for perfumery that you use to cook with.
*
Whether you're creating your blends for self or for sale, you'll want your finished product to represent quality.
Key Ingredients to Successful Blends
Your three key ingredients in perfumery are your essential oils, pure grain alcohol and water. Creating a perfume blend is a lot like working a symphony. You'll got notes - top, middle and base - that set the layer of scents in order for your blend to have levels.
Some of the essential oils in the category of notes includes:
Top Notes - Rose, Bergamot, Lavender, Lemon and Lime
Middle Notes - Lemongrass, Geranium, Neroli and Ylang Ylang
Base Notes - Sandalwood, Vanilla, Cinnamon, Ferns
A recipe is extremely important. It acts as a guideline to follow and change it should you have the desire and the experience to do so.
Your perfume is not complete without a carrier. A combination of alcohol (Vodka) and jojoba oil make a very good base/carrier for your blend.
Recipes:
Tranquil Essence
4 drops Jasmine
2 drops Lemon
1 drop Paychouli
1 teaspoon jojoba oil
1 teaspoon vodka
I Adore You
3 drops Jasmine
3 drops Neroli
4 drops Orange
1 teaspoon jojoba oil
1 teaspoon vodka
As you can see you'll add your essential oils to your 2 ounce container first, then add your carrier. Turn bottles upside down a few times, store in a dark place for about 14 days. Turn upside down on a daily basis. After day 14, you'll have a perfume mist (alcohol base) or oil (jojoba base) to wear as your personal scent.
While the oils mentioned in the above recipes might be a bit pricey, your can purchase samples from certain suppliers to get you started.
Give natural perfumery a try, you just might like what you get. That's it for this week.
Life Never Smelled So Sweet
Juliette's Website
Nyraju Skin Care


Related Articles
Editor's Picks Articles
Top Ten Articles
Previous Features
Site Map





Content copyright © 2021 by Juliette Samuel. All rights reserved.
This content was written by Juliette Samuel. If you wish to use this content in any manner, you need written permission. Contact Juliette Samuel for details.