6 Ways to Add Floral Water To Your Regimen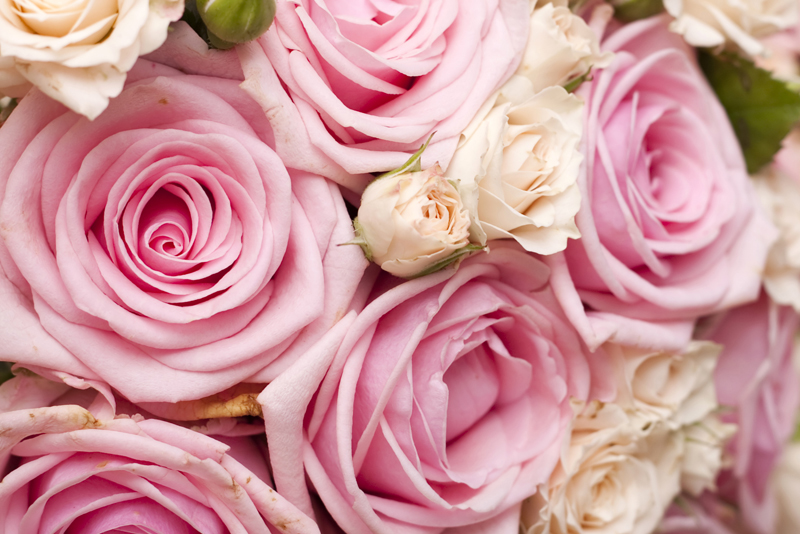 You might know them by the term hydrosols in today's language but floral waters have been around since the distilling of herbs and flowers. In general, floral water/hydrosols are the by-products of steam distillation of plant materials. In other words, the steam that's generated when removing oils from plants in the creation of essential oils is your hydrosol/floral water.
How can they be used? Here are at least 6 ways.
Natural Toners
are the most well known use of floral water. Used to hydrate and balance the pH levels of our skin, they're also used to calm redness, acne and sunburn. Using a spritz bottle or cotton ball, you can apply them directly to your face after cleansing.
Different flowers will produce their own unique by-product. Chamomile floral water will help sooth puffy eyes and dark circles. Rose floral water is soothing for dry/sensitive skin and regenerates mature skin. Lavender floral water helps with blemished and irritated skin and tea tree floral water helps regulate the tone of your skin while killing bacteria in your pores.
If you have sensitive skin, eczema or broken skin, test on a small area first and wait to see if you have any adverse reactions.
Setting Your Makeup
is a great use of floral waters. After you've finished your makeup, mist your face, this will gives you that dew like complexion and keeps your makeup looking fresh all day long.
Hair Tonics
made from floral water help condition your hair and add shine to it. Add your floral water to the final rinse phase.
Do-It-Yourself Creators
that make skin care products use floral waters as an ingredient. You can use floral waters in just about anything as your base: body mist, room sprays, antibacterial spray and bug repellent spray. One of the best ways to use floral waters is when making your clay masque. Instead of regular water, use floral water to turn your powder into a cream.
Airplanes
can produce some of the driest air for your skin. Keep a regulation sized container in your purse so that once you land, you can go to the rest room and mist your face after you've exited the plane.
Freshen the air in your home by using floral waters. They're safer and far less toxic than the products sold in stores. Not only is misting the air going to provide you with the great benefits of floral water, so will misting your bed linen and lingerie drawers.

That's it for this week!

Life Never Smelled So Sweet!

Juliette's Website

Nyraju Skin Care



Related Articles
Editor's Picks Articles
Top Ten Articles
Previous Features
Site Map





Content copyright © 2022 by Juliette Samuel. All rights reserved.
This content was written by Juliette Samuel. If you wish to use this content in any manner, you need written permission. Contact Juliette Samuel for details.